Published: Sunday, November 25, 2018 10:00 AM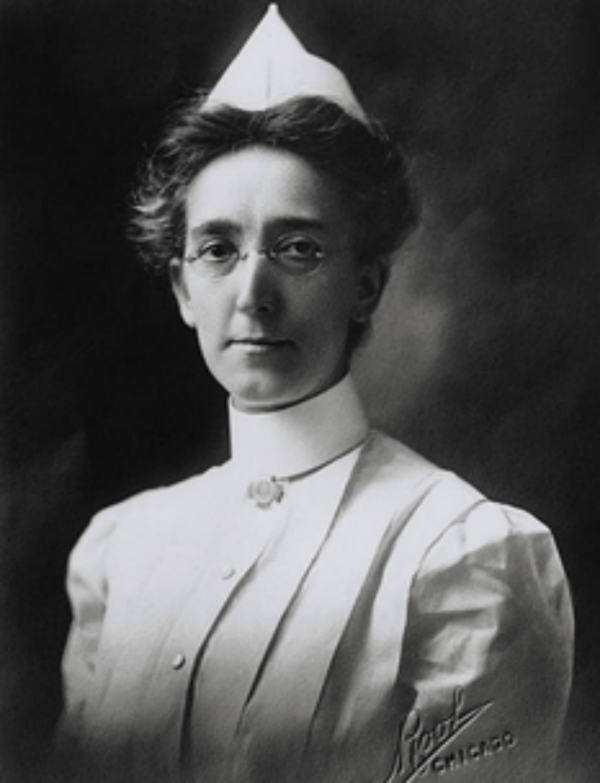 Helen Scott Hay, a trailblazing nurse who served with the American Red Cross during World War I and trained nurses all over the world, has deep ties to northwestern Illinois.
Hay was born in 1869 in Lanark, a town in Carroll County in northwestern Illinois. Affectionately called "Nettie" by her family, she attended Savanna High School, today known as West Carroll High School.
After graduation, she earned a degree from Northwestern University in Evanston before attending Illinois Training School for Nurses in Chicago and graduating at the top of her class. Trained nursing was a relatively new occupation at the time, and the nursing school was founded by prominent progressive women who saw a need to improve nursing care for Chicago's sick poor. Students did much of their training at Cook County Hospital. From 1906 to 1912, Hay was superintendent of the nursing school.
Hay then joined the Red Cross and became its chief nurse in Paris. She helped organize nursing schools throughout central Europe.
When the war erupted, she became director of the American Red Cross Nursing Personnel and was assigned to the Balkans. She launched the Mercy Mission humanitarian effort – 170 volunteer U.S. surgeons and nurses who set sail for Europe in 1914 provide medical care to those who were injured in combat.
Hay served in Washington after the United States became involved in the war. In 1920, she was appointed director of the European Work of the Red Cross, overseeing more than 20,000 nurses and 50 hospitals.
Hay continued until 1922 and earned such awards as the Florence Nightingale Medal. She returned to Carroll County to care for her brother. She briefly served as principal of Savanna High School and remained active in the local Red Cross and other civic activities until her death Nov. 25, 1932.