Published: Thursday, November 29, 2018 10:00 AM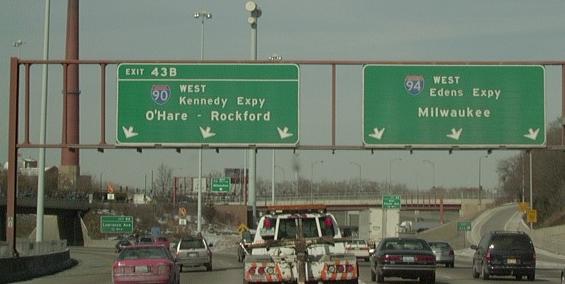 On Nov. 29, 1963, one week after the assassination of President John F. Kennedy, the Chicago City Council voted to rename the Northwest Expressway after the 35th president.
During Kennedy's race for the White House, he made numerous trips to Illinois and called the expressway "one of the greatest highways in the United States." Construction of the highway was completed Nov. 5, 1960, just three days after Kennedy won the presidential election.
In March 1963, Kennedy returned to Chicago for an election parade and traveled the same highway that would bear his name to attend the grand opening of O'Hare International Airport.
The Kennedy Expressway cost more than $237 million to build and features revisable express lanes, which switch outbound and inbound traffic to accommodate drivers during peak travel periods into and out of the city. The expressway saves an estimated 60,000 traffic-hours per day among commuters by giving northern and northwest suburban drivers faster access to downtown Chicago.