Published: Thursday, March 31, 2022 12:36 PM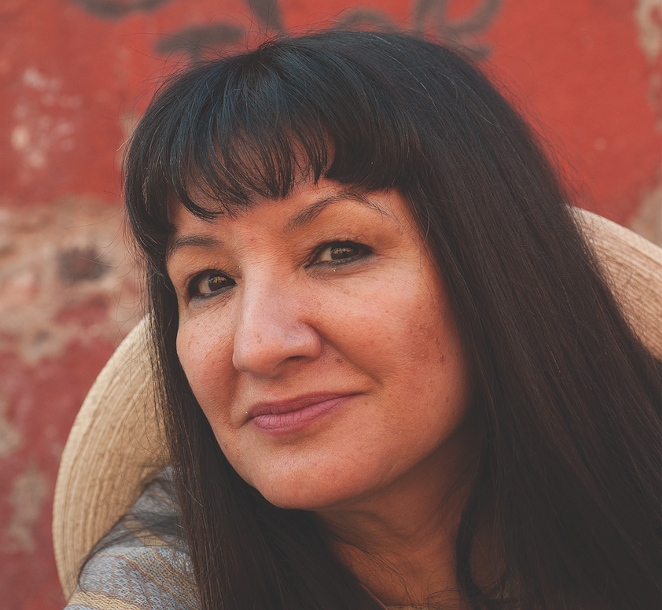 Born and raised in Chicago, this Mexican-American woman has a great deal of linguistic talents. Through her application of words on blank pages, she has impacted the world. She has received a number of sublime fellowships, national and international awards, honorary degrees and international recognition as a writer.
She earned the Texas Institute of Letters Dobie-Paisano Fellowship and the Illinois Artists Fellowship both in 1984, the Texas Medal of the Arts in 2003, the Fifth Star Award presented by the Chicago Department of Cultural Affairs in 2015, the Tia Chucha's Lifetime Achievement Award in 2016, and the Ford Foundation's Art of Change Fellowship in 2018. On Sept. 22, 2016, Cisneros was presented with the National Medal of Arts by then U.S. President Barack Obama, who was also former Illinois state senator. Cisneros was also the recipient of honorary degrees from numerous universities, including Loyola University at Chicago and DePaul University.
Her work ranges in its forms and styles of storytelling. She creates poetry, short stories, novels and showcases performances. Cisneros is most well-known for her fiction novel, The House on Mango Street, composed of a series of vignettes, which are short poetic descriptions. This was one of her first books to be translated and distributed in over twenty languages. Most of her collection may be found in both the English and Spanish languages.
Along with her journalistic and artistic endeavors, Cisneros has founded non-profit youth professional development organizations. After being awarded the MacArthur Foundation Fellowship, Cisneros helped develop Los MacArturos, a MacArthur fellowship for Latinos who could work together in serving their communities. She founded the Macondo Foundation and the Alfredo Cisneros Del Moral Foundation. Cisneros describes the Macondo Foundation as "an association of socially engaged writers." For 15 years, the Alfredo Cisneros Del Moral Foundation aided Texas writers by providing grants for their professional development and career advancement.
Cisneros possesses dual citizenship in the United States of America and Mexico, which is where she currently resides with her three dogs. She gracefully embraces her Latin roots, and her admiration is expressed throughout her bodies of art. The literature that she has produced is often categorized as sensational and classical.
To read more about her life, work and ongoing events, you may visit SandraCisneros.com.