Published: Friday, December 16, 2022 01:35 PM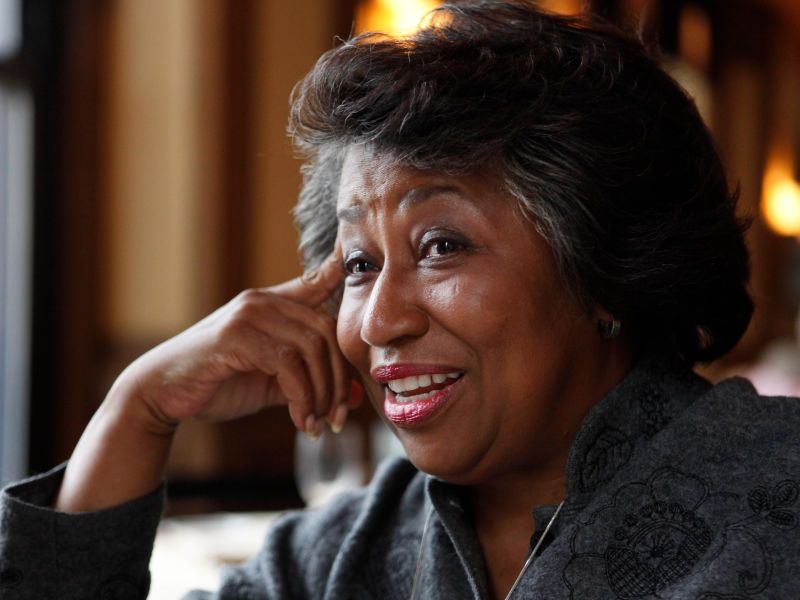 Senator Carol Moseley-Braun has had numerous firsts in her career. A Chicago native, she was born on August 16, 1947 and has been driven to make big changes since her childhood. Her first interest in politics began after her fight to preserve a habitat for the bobolink, a native Illinois bird, in Chicago's Jackson Park. From there, she knew she wanted to work more intimately with environmental issues and sustainability.
Moseley-Braun's first step was receiving her bachelor's degree in political science from the University of Illinois in 1969. Shortly after, she received her Juris Doctor at the University of Chicago Law School in 1972. After graduation, she went on to be a prosecutor in the office of the U.S. Attorney in Chicago from 1973 to 1977, then served in the Illinois House of Representatives from 1979 to 1989. Her impressive groundbreaking firsts began with her next role: Recorder of Deeds in Cook County – becoming the first Black person to hold an executive position in that county.
Her accomplishments only went higher, as after four years of being Recorder of the Deeds she went on for a successful bid for the U.S. Senate. In 1993, Moseley-Braun became the first Black woman to serve in the U.S. Senate, as well as being the first female Senator from Illinois. In addition, she was also the first woman to serve on the Senate Finance Committee. Her leadership has opened doors for women in public service nationwide. After one term as a U.S. Senator, she then served as the U.S. ambassador to Samoa (2000-2001) and New Zealand (1999-2001).
Over her tenure as a legislator, she authored legislation to provide federal funds to repair dilapidating public schools, extend credit to farmers, aid in cleaning up polluted industrial sites as well as being a forceful advocate for the expansion towards pension benefits for women in the workplace. Senator Moseley-Braun has worked tirelessly over the decades to speak up for historically underserved communities. After many years in public service, she went on to lead Good Food Organics in 2005, which follows her commitment to public responsibility through a business approach of environmental sustainability and financial profitability. Moseley-Braun also became a visiting professor of political science at Northwestern University in 2016. She has been a beacon for thousands of young women who want to make waves in public service and truly is one glass ceiling breaker.