Walgreens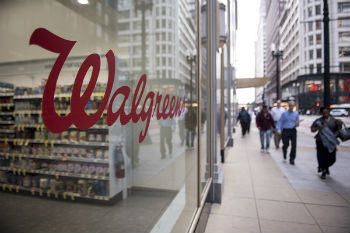 is expanding its technology office in Chicago, which will bring 300 new employees to the central loop district through new hires and relocations from the company's headquarters in Deerfield.

The Walgreens retail pharmacy and technology team will be located in the Sullivan Center. The 300 new jobs will support the company's largest line of business, the technology side that handles pharmaceutical sales.

Walgreens opened its technology office in 2010 and currently serves as its digital hub. The technology team is responsible for the computer systems that operate stores across the United States.
Walgreens was founded in Chicago in 1901. In 1975 it moved its headquarters to Deerfield in Lake County. It now is reclaiming a foothold in the city to attract the urban millennial workforce. Walgreens is not the only major company to make this move. Other companies that have secured a foothold in the city include Motorola Solutions, Kraft Heinz, United Airlines and McDonald's.

Walgreens is one of the largest drugstore chains in the country, with more than 8,000 stores across the country. At its Deerfield headquarters, Walgreens has more than 6,500 employees. Also, the company employs more than 3,500 people in Chicago at its downtown office and the 136 stores spread throughout the city.