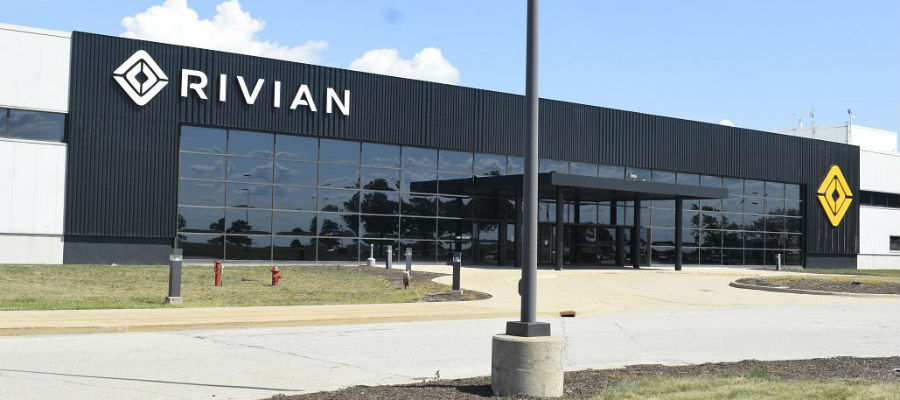 Your next package might be delivered in an electric vehicle made right here in Illinois. Rivian, an automotive company based in Normal, has partnered with Amazon to bring green transportation to your front door.
One of three prototype vehicles Rivian has been working on was showcased this past week—the high-tech delivery van includes exterior cameras with a 360-degree view, hands-free navigation guidance, smart shelving units for easy package retrieval and clearly indicated break lights to warn other drivers of frequent stops.
The manufacturer says they expect to have 10,000 of these new vans on the road worldwide by 2022. Amazon aims to have 100,000 electric vehicles in their fleet by 2030.
Rivian came to Illinois in 2016 after purchasing the former Mitsubishi plant in west Normal. The company has invested almost $30 million in the facility and expects to bring in thousands of employees over the next 10 years. With funds from investors totaling about $6 billion—including $440 million from Amazon—Rivian plans to double the number of employees at its Normal location and begin production on their electric vehicles early next year.
Amazon and Rivian partnered in 2019 and are working together to help fight climate change and achieve net zero carbon emissions by 2040.