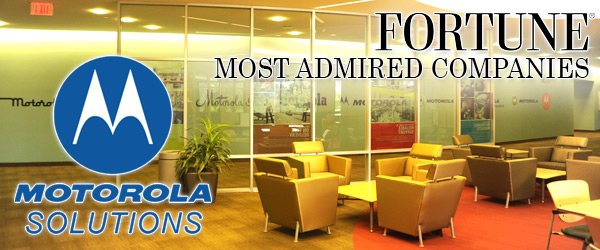 Fortune magazine has named Motorola Solutions the No. 3 most admired company in its industry. It marks the second consecutive year the Schaumburg-based communications and business solutions technology company captured the spot.
To create the list of winners, Fortune's survey polled 4,000 corporate executives and board chairs on various companies' innovation, people management, use of corporate assets, social responsibility, quality of management, financial soundness, long-term investment, quality of products and services and global competitiveness.
Read more about the most admired companies at Fortune magazine.