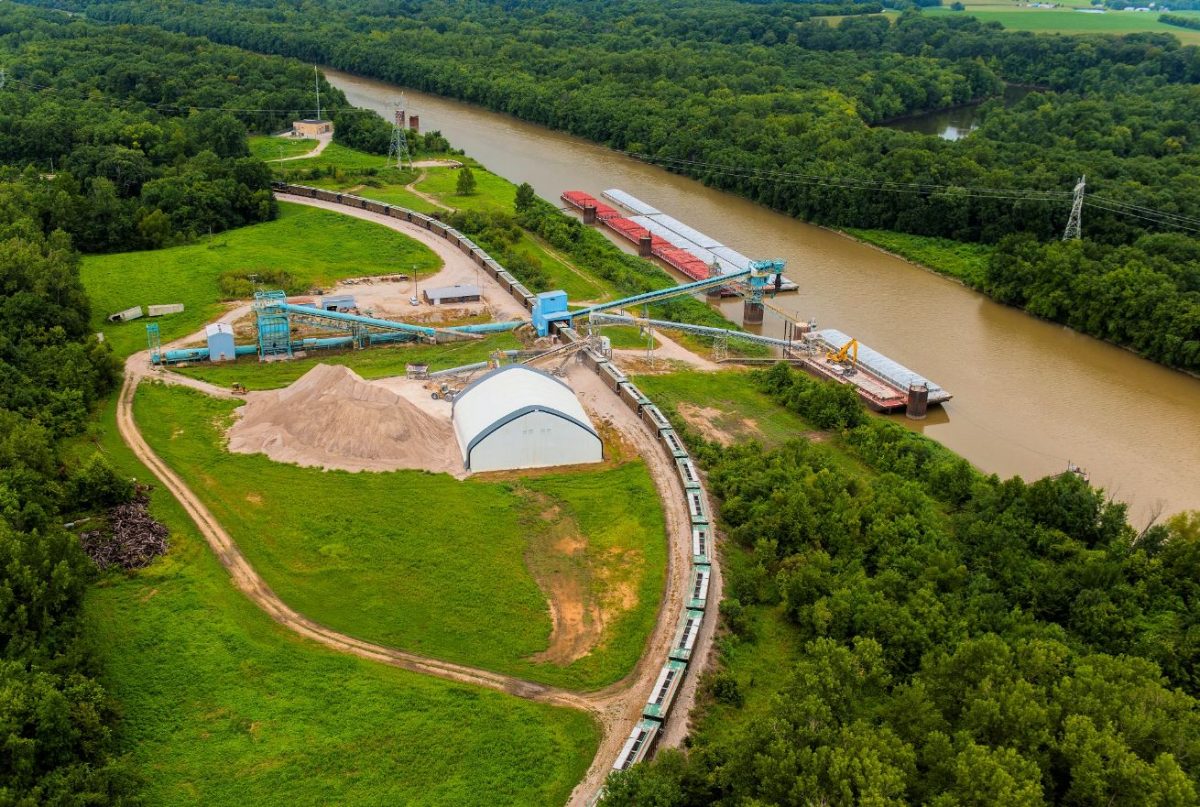 The Kaskaskia Regional Port District in Red Bud was recently featured on an episode of "World's Greatest TV Show," a national television show that spotlights interesting people, places and companies. Ranking as the tenth largest inland port in the country with annual tonnage exceeding 1.5 million tons on the Kaskaskia River, the port district has been a fixture of Red Bud for more than half a century.
The port district features five terminals, with each terminal location having unique capabilities such as river, road and rail access. The port district is home to multiple tenants with operations related to agriculture, steel, scrubber stone and more.
During the episode, viewers learned more about three specific tenants at the port district: Gateway FS, Southern Illinois Transfer Co. and The Material Works.
Through the use of aerial shots, drone photography and even a GoPro camera shot from the bucket of an excavator unloading a barge, viewers got a close-up look at the activity that occurs daily within the port district and on the river.
Illinois' central location places it at the crossroads of air, water and land transit, and ports like the Kaskaskia Regional Port District cement the state's position as a nationwide hub of transportation.
"World's Greatest TV Show Episode 293" featuring Kaskaskia Regional Port District can be accessed at https://worldsgreatesttelevision.com/season-14/episode-293/.