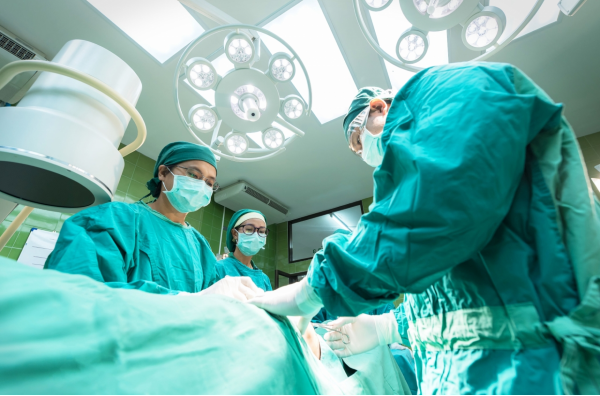 Due to the COVID-19 crisis, the country is facing a shortage of personal protective equipment (PPE): life-saving masks, goggles, gloves and other supplies health care workers need to keep themselves and their patients safe. To ensure the best care for Illinoisans during this time, Gov. JB Pritzker has partnered with in-state manufacturing and biotech companies to ramp up production of these supplies.
But until this gear is available, independent citizens are donating their time and talent to pick up the slack.
In the Chicago area, several business owners are helping to produce PPE. Using their own fabric and sewing machines, Christina Karin Monley of Chicago and Ronda Real of Lombard have taken advantage of downtime during the governor's Stay at Home Order by sewing hundreds of masks in the past few days.
The St. Gerald Women's Club in Oak Lawn and the Howard Elliott Collection furniture company in Addison have also launched initiatives to make fabric face masks and distribute them to local health care facilities. In central Illinois, Stephanie Adams of Lincoln and Jana Wrigley of Decatur have started Facebook groups to rally crafters to make and donate masks—Adams' group now has over 2,000 members.
Some hospitals do not accept homemade equipment, but others allow them for use by non-clinical workers, like front desk attendants and volunteer staff.
If you would like to help, crafts chain Jo-Ann Stores offers online tutorials, plus free tools, supplies and guidance at their stores. If you would like to donate unopened, factory-made PPE to Illinois efforts, find more information here.