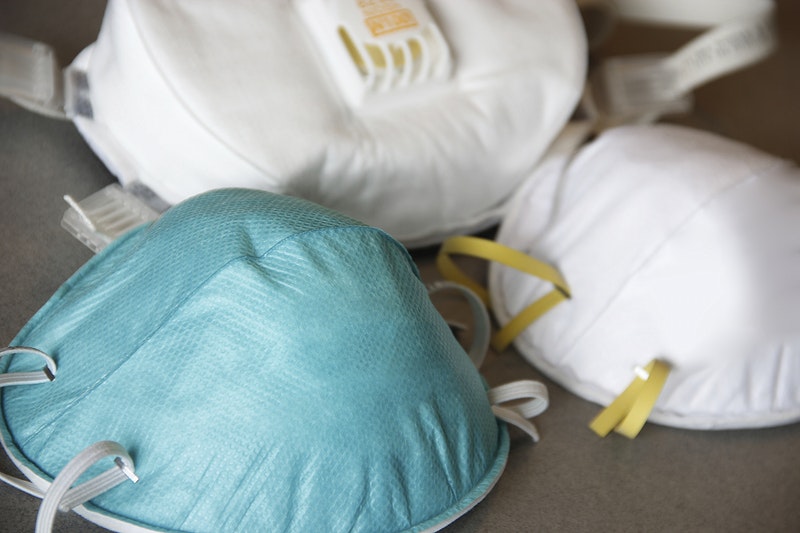 In response to a massive personal protective equipment (PPE) shortage both at the national and state level, a woman in downstate Illinois has been using her sewing skills to help fill the gap. Dusty Cox-Medina of McDonough County has sewn hundreds of masks in the past few weeks to help her local essential workers.
Cox-Medina worked as a registered nurse until a tragic back injury disabled her. Being able to help out in this midst of the pandemic helps her feel connected to her former work.

"The most rewarding thing about making them is knowing there's a need and being able to help fill that need. I listened to Governor Pritzker put out a call asking for former or retired medical staff to please come back into the field, and my heart broke. I knew that because of my disability, I couldn't answer that call. But making these masks? THAT is something I can do," Cox-Medina said. "I know these aren't the N95 masks that are so desperately needed, but if these two pieces of sewn cotton help in ANY way, then I'll have made a difference, even if it is a small one."

Cox-Medina sets her sights on finishing a few dozen masks at a time rather than focusing on the total number requested, which she said helps her keep from feeling overwhelmed. Once finished, she sends them to local facilities in need. She has already sent masks to several facilities, including hospitals and the Colchester Police Department.
Cox-Medina joins other Illinoisans who have eagerly chipped in to help amidst the pandemic, including locals in Decatur and businesses in the Chicagoland area.
Last month, Governor Pritzker announced state purchases of millions of PPE units, but any kind of personal protective equipment donated to the state or local essential workers is strongly encouraged.
If you would like to create masks to donate, crafts chain Jo-Ann Stores offers online tutorials, plus free tools, supplies and guidance at their stores. If you would like to donate unopened, factory-made PPE to Illinois efforts, find more information here or email PPE.donations@illinois.gov.