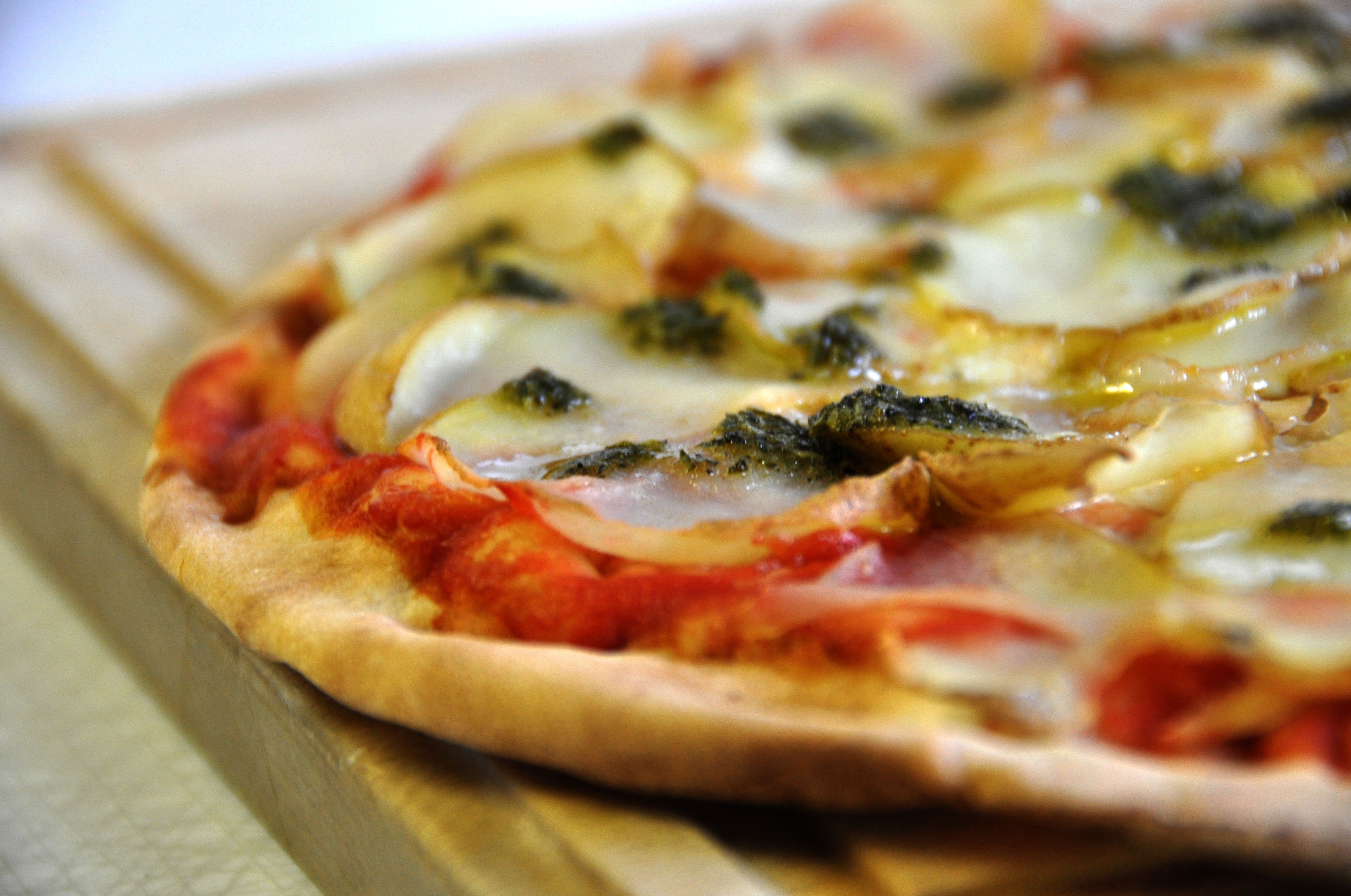 The Home Run Inn—a pizzeria chain headquartered in Woodridge—began building up their inventory of frozen pizzas at the very beginning of the COVID-19 outbreak, but they still found themselves unprepared when shoppers began stocking up on shelf-stable goods ahead of the Stay at Home Order.
Although the company has been slinging dough since 1947, Nick Perrino, who heads up the frozen pizza division for Home Run Inn, says they have never seen demand like this.
"It was absolutely crazy," said Perrino of the pre-pandemic shopping rush. "The pandemic had people stocking up on frozen pizza, making sure they had product, just like with toilet paper."
Home Run Inn operates nine restaurants in the city and suburbs, as well as a 60,000-square-foot manufacturing facility in Woodridge. Frozen pizza generated about 75% of the company's pre-pandemic revenue, but with its restaurants limited to pickup and delivery since March, the balance has shifted even more dramatically.
On March 16, the plant began churning out about 78,000 frozen pizzas a day, seven days a week. In April, manufacturing was backed down to a more sustainable six-day-a-week schedule, but demand remains high.
Home Run Inn hasn't laid off a single employee out of about 500 across the region—the company was able to secure a federal Payroll Protection Program last month to keep workers employed despite a decline in sales.
The company closed the Woodridge plant for one day on April 6 after two employees tested positive for COVID-19. When it reopened, new protections were implemented, including mandatory masks, increased cleaning schedules and social distancing in the break rooms. Plant workers received a pay boost of an additional $2 an hour, plus extra sick days.
The protective measures generally have been successful, with seven cases of COVID-19 across the company and none since late April, Perrino said.
As Illinois and other states begin to reopen for business, Perrino said the move to frozen pizza may last for a while, as consumers remain wary of venturing beyond their freezer for a pie.
"Habits have changed," Perrino said. "Times are uncertain, the economy is uncertain. But one thing we do know is that people always need to eat."
Read more here.