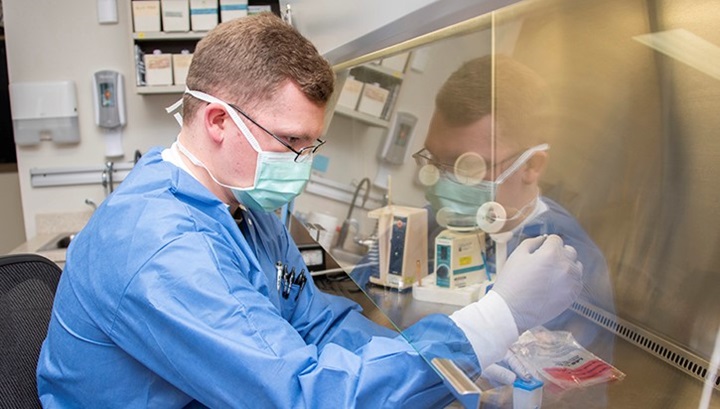 The FDA just approved Abbott Laboratories' rapid COVID-19 test, which will provide results in just 15 minutes. The size of a credit card, this test is 97% accurate and works similarly to a pregnancy test. However, it is still to be administered by a health care provider, rather than at home.
How it works: A patient's nose will be swabbed by a health care provider, who will then twirl the sample on a test card with an added testing reagent. Minutes later, results will show on the testing card, one line indicating a negative result or two lines indicating a positive one.
"This requires no instrumentation, so no equipment, and results are fast, delivered in 15 minutes," said John Hackett, Abbott Divisional Vice President of Applied Research and Technology.
Abbott Laboratories will make around 2,000 temporary hires in the Chicago area to ramp up production of the new COVID-19 test. Technical experience is not required for majority of the positions, and many will be trained on the job.
Gurnee employees will work at a new Abbott facility on 605 State Parkway, which is expected to open in a few weeks.
Abbott plans to produce tens of millions of tests in September, with a goal of 50 million by October. Tests will be $5 each.