Published: Thursday, January 30, 2020 03:25 PM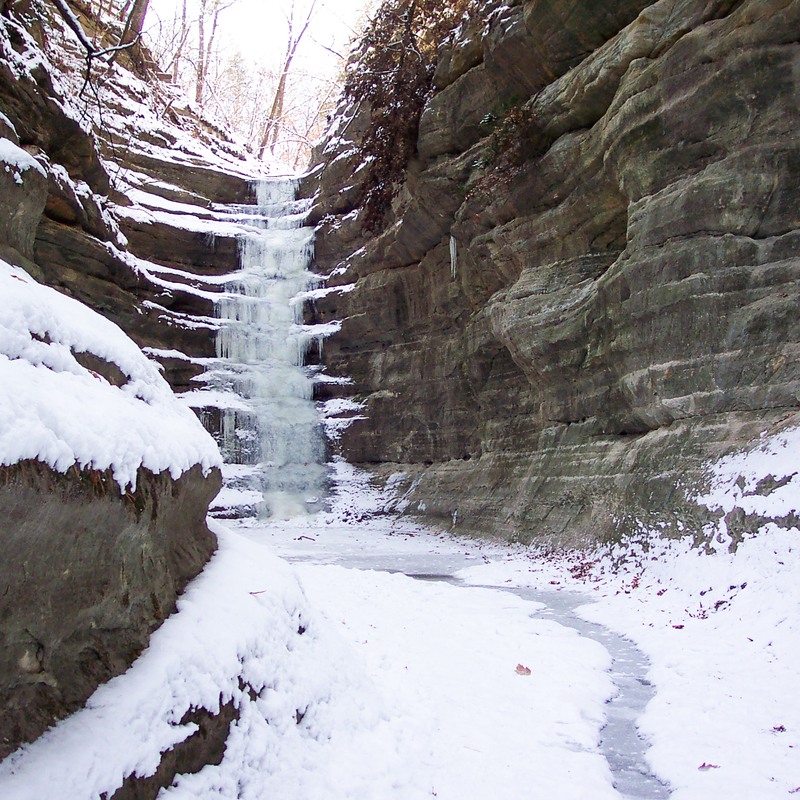 During these winter months, it is hard to get outside. That's why the featured park of the month has it all, and Starved Rock State Park showcases the best of nature that Illinois has to offer. Right outside Utica, many trails give visitors the opportunity to see natural habitats and beauty during these cold winter months, and with less people coming to the park, the noise pollution decreases and allows for wildlife to flourish.
Walking along the Illinois River, you will see massive sandstone bluffs with many wooded trails perfect for hiking. Some lead to scenic spots like a massive frozen waterfall. Don't forget to bring a pair of binoculars because this is the prime season to spot bald eagles, turkey, deer, and many other animals that inhabit the Illinois wilderness.
Starved Rock State Park continues to be one of the state's most popular natural attractions. With more than 2.4 million people visiting the park last year, it continues to provide examples of the beauty that lies within Illinois. While 68% of the parks visitors are from May to October, the winter months prove to be just as breathtaking to explore and discover on your visit to Starved Rock State Park.
For more info click here