Published: Monday, March 22, 2021 01:55 PM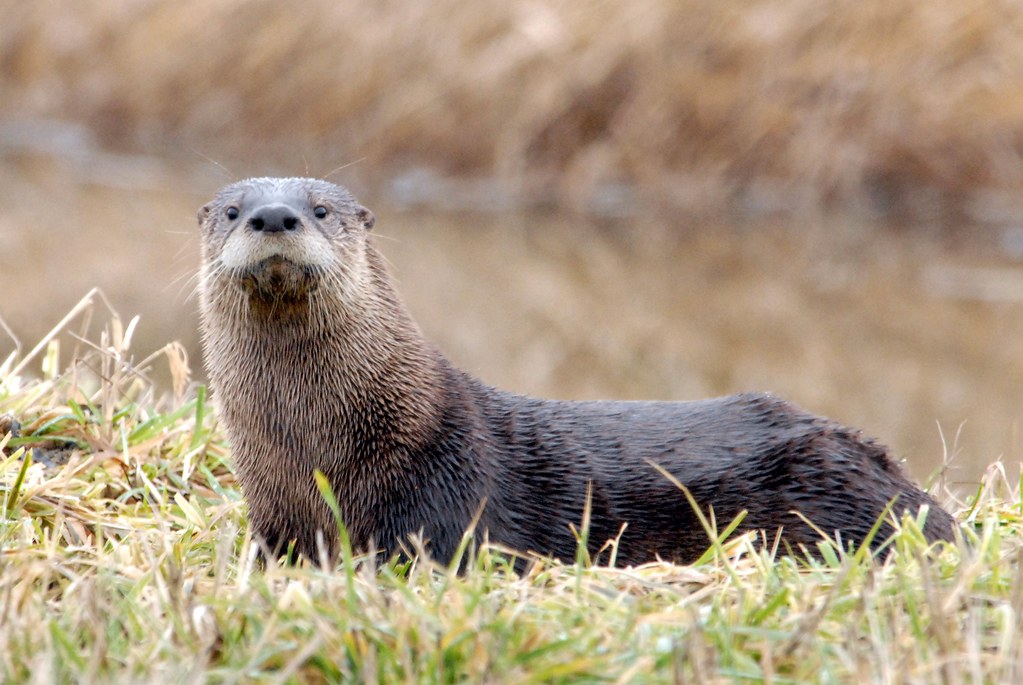 North American river otters were once common throughout Illinois. This species of otter is the largest member of the weasel family, and they reside in rivers, streams and lakes throughout much of the eastern and northwestern United States. While native to Illinois, their population was greatly reduced after Europeans arrived in the 16th century.
Population decline was mainly caused by unregulated trapping and habitat loss. By the 18th century, the fur trade was booming, and otter furs were in high demand in Europe and North America. The rise of industry and pollution along Illinois waterways further threatened otters who lived in the streams and waters of the state. Despite some protections in the mid-20th century, the river otter was declared endangered at the state level in 1989, with fewer than 100 estimated in Illinois at the time.
Soon, Illinois Department of Natural Resources wildlife biologists put together a recovery plan for the river otter. Between 1994 and 1997, 346 otters were trapped in Louisiana and released in central and southern Illinois. In the years following the release, biologists carefully monitored the movement of the otters.
In 2004, the river otter was removed from the state endangered species list, and soon biologists determined that the river otter population could sustain a regulated harvest. By 2009, there were over 11,000 otters in Illinois, and today they can be found in every county in the state.
The river otter's successful return to Illinois is a great example of the important work Illinois agencies like IDNR do to maintain the state's native wildlife. To learn more about the successful reintroduction of river otters in Illinois, visit here.