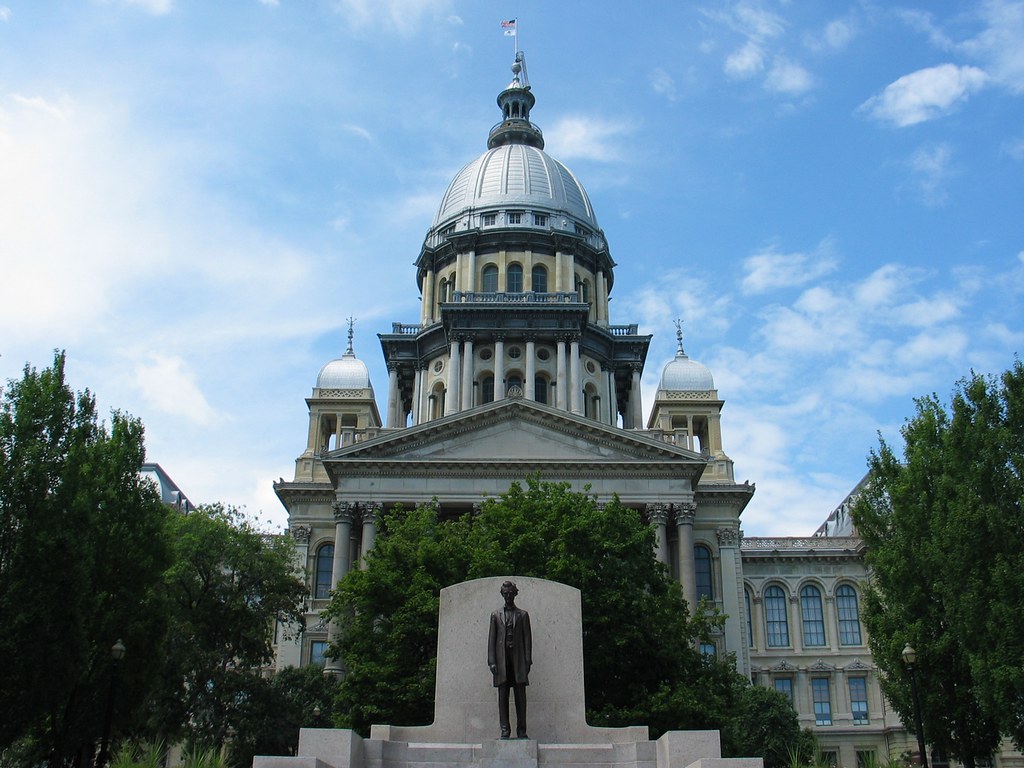 While Springfield is the seat of Illinois government today, the state has actually had two other capitals since becoming a state in 1818.
Kaskaskia became the first capital of Illinois after having served as the Territorial seat of government since 1809.
The first Illinois General Assembly was made up of 29 representatives and 14 senators, housed in a two-story building rented by the state. During this first General Assembly, legislators petitioned Congress for a grant of land to serve as the next state capital. The petition was granted and the next site was chosen: Reeves Bluff, later to be known as Vandalia.
The capital was officially moved to Vandalia in 1820. However, members were agitated by the city's location, complaining that it was not close enough to the geographical center of the state. This sentiment caused the General Assembly to pass an act in 1833 that allowed voters in the next election to decide the location of the capital. Alton was selected, but the margin was so slender that the Assembly did not feel bound by the choice of the people, and the capital never was moved to Alton.
In 1837, Springfield was chosen as the next location for the capital. The first capitol building located in the city was finished in 1853, but as Illinois continued to prosper and its population grew, it was soon apparent that a much larger capitol would be needed. Ground was broken for the present Illinois Capitol Building just 15 years later on March 11, 1868.
Today, the location of the first capital has largely been washed away by the Mississippi River. History buffs can still visit the oldest capitol building in the state in Vandalia, or take a trip to Springfield to see both the Old State Capitol building and the current capitol building in the heart of downtown.