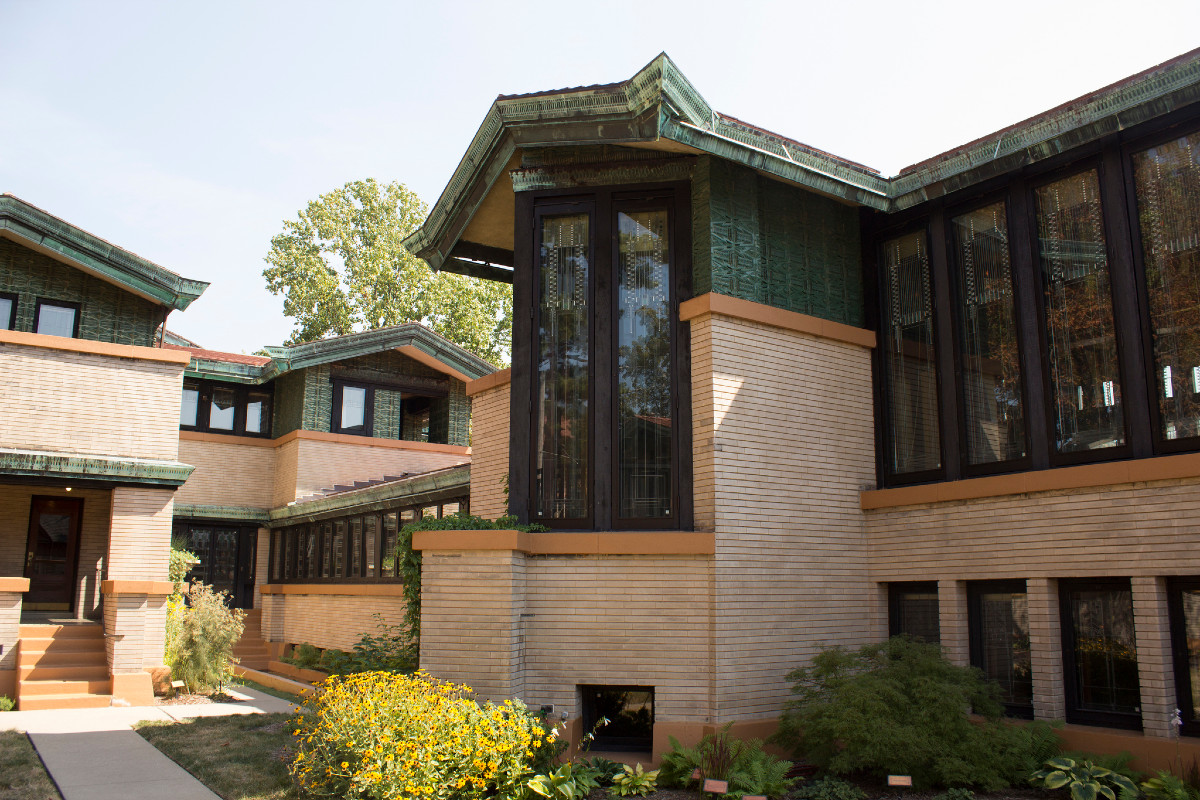 Frank Lloyd Wright is known as the pioneer of Prairie Style architecture, and many of his famous buildings are right here in Illinois, including his own home and studio in Oak Park. He was born on this day in 1867.
Wright grew up in southwestern Wisconsin, but by age 20, he had arrived in Chicago, where his childhood love of nature collided with the unique life of the city. He landed a job at the Adler & Sullivan firm, and his time working with Louis Sullivan, known for his organic and fluid style, inspired Wright's own abstract designs he is known for.
Between 1900 and 1920, Wright's designed dozens of his unique Prairie Style homes. The design style uses coordinated design elements often based on plant forms that are repeated throughout the buildings along with expansive amounts of glass to blur the line between indoors and outdoors. Later in his life, his style developed into what he called a Usonian style, which he deemed more progressive and open-concept.
There are dozens of Frank Lloyd Wright buildings in Illinois. Oak Park, where Wright eventually settled with a home and studio, is home to many of his projects. In Chicago, his works include the Robie House on the University of Chicago campus and The Rookery, which contains one of Wright's most famous interior composition. Downstate, Springfield's Dana-Thomas House is one of the best-preserved example of Wright's style, containing more than 100 pieces of custom furniture and over 250 works of original art glass.
Today, many of Frank Lloyd Wright's Illinois buildings are open for indoor and outdoor tours. For more information on setting up tours and where best to see his iconic designs, visit the Enjoy Illinois website.