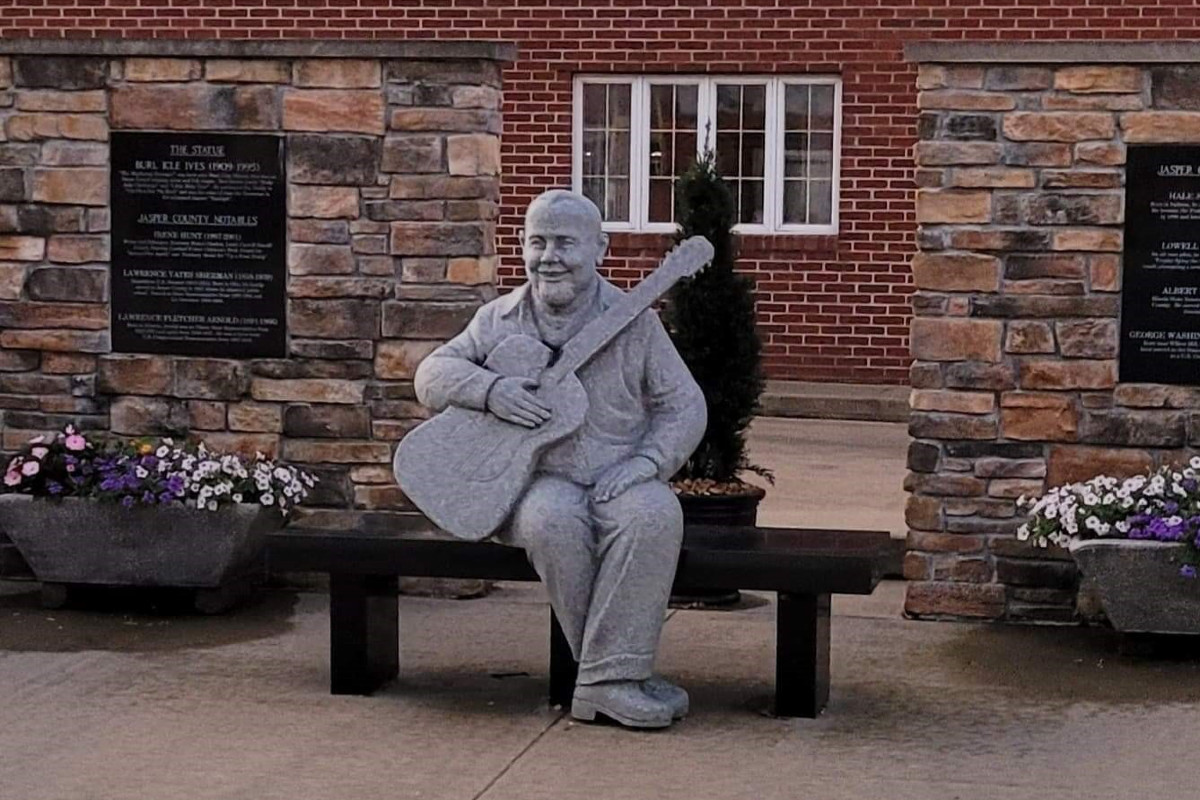 The popularity of folk music in Illinois can be traced back to the folk and gospel musician that Carl Sandburg described as "America's mightiest ballad singer." Illinois' own Burl Ives was born this day in 1909.
Burl Ives was born in Hunt City, a small town in Jasper County, as one of seven siblings in a farming family. Ives took to singing early and would perform in public, either alone or with his siblings. As a teen, he learned to play guitar and banjo, and learned scores of English, Irish, and Scottish folk ballads passed down through his family over their years in the United States.
Ives briefly attended Eastern Illinois State Teachers College (now Eastern Illinois University), where he played football, before leaving to travel the United States while working odd jobs and performing. During his travels, he wrote many of his own songs, performed on radio shows such as WBOW radio in Terre Haute, Indiana and his own radio show, "The Wayfaring Stranger."
After taking up acting, Ives quickly worked his way to more prominent roles. He notably won an Academy Award in 1959 for his role in "The Big Country" and is well known for portraying Big Daddy in Tennessee Williams's "Cat on a Hot Tin Roof" on Broadway and film. His appeal with younger audiences increased with his well-known performance as Sam the Snowman in "Rudolph the Red-Nosed Reindeer," and his rendition of "A Holly Jolly Christmas" has become one of the top 25 most-performed holiday songs.
Ives would continue to act and record music for most of his life, helping to revive and maintain the popularity of both old and new folk songs. Performing about 40 concerts per year well into his 80s, Ives gave performances for U.S. Presidents and Queen Elizabeth II of England and continued to delight crowds wherever he went.