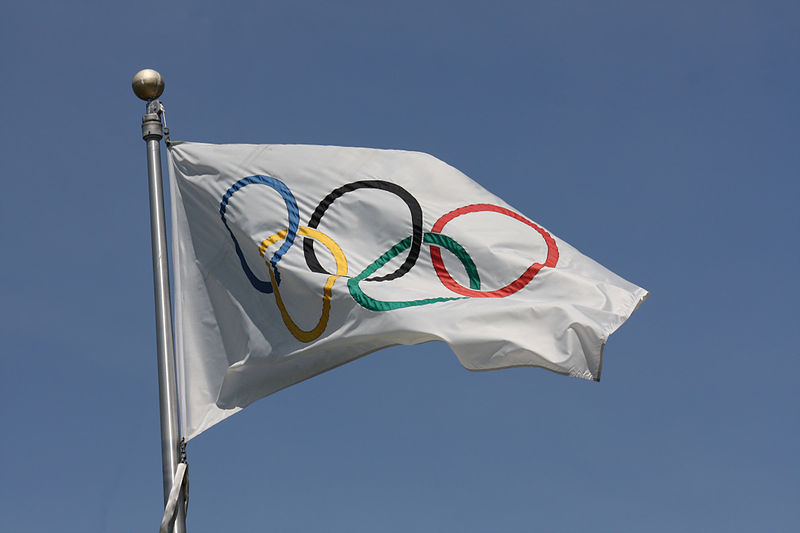 After a lengthy delay due to COVID-19, the 2020 Summer Olympic Games in Tokyo begin on Friday. Illinois athletes will be well represented this year.
This summer's Olympic Games will be held from July 23 to Aug. 8. The Tokyo Games will host athletes from around the world to compete in 339 events in 50 different sports, six of which are completely new this year.
For this Olympic Games, over 50 athletes with some relation to Illinois will be competing. This includes high school athletes, former and current pro-athletes, and others who competed for Illinois universities.
Below is a list of athletes with connections to Illinois.
Track and Field
DeAnna Price – United States – Hammer
Gwen Berry – United States – Hammer
Raven Saunders – United States – Shot Put
Kelsey Card – United States – Discus
Sandi Morris – United States – Pole Vault
Tori Franklin – United States – Triple Jump
Darryl Sullivan – United States – High Jump
David Kendziera – United States - 400-meter Hurdles
Zach Ziemek – United States – Decathlon
Tim Nedow – Canada – Shot Put
Pedrya Seymour – Bahamas – 100-meter Hurdles
Aisha Praught-Leer – Jamaica – 1500-meter Run

Triathlon
Kevin McDowell – United States

Cycling
Felicia Stancil – United States - BMX Racing

Equestrian
Kent Farrington – United States - Show Jumping

Gymnastics
Isabelle Connor - United States – Rhythmic Gymnastics Team Competition
Camilla Feeley - United States – Rhythmic Gymnastics Team Competition
Lili Mizuno - United States – Rhythmic Gymnastics Team Competition
Elizaveta Pletneva - United States – Rhythmic Gymnastics Team Competition
Nicole Sladkov - United States – Rhythmic Gymnastics Team Competition
Laura Zeng - United States – Rhythmic Gymnastics
Evita Griskenas - United States – Rhythmic Gymnastics
Tyson Bull – Australia – Horizontal Bar

Swimming
Ryan Murphy – United States – 100- and 200-meter Backstroke
Olivia Smoliga – United States – 400-meter Freestyle Relay
Jordan Wilimovsky – United States – 10-kilometer Open-Water Race
Krystal Lara – Dominican Republic – 100- and 200-meter Backstroke
Federico Burdisso – Italy – 200-meter Butterfly

Rowing
Alie Rusher – United States - Quadruple Sculls

Sailing
Maggie Shea – United States – 49erFX

Baseball
Eddy Alvarez – United States
Edwin Jackson – United States
David Robertson – United States
Tim Federowicz – United States
Todd Frazier – United States
Josh Zeid – Israel
Mitch Glasser – Israel

Softball

Tennis
Rajeev Ram – United States – Doubles

Soccer
Tierna Davidson – United States
Casey Krueger – United States
Alyssa Naeher – United States

Basketball
Stefanie Dolson – United States - Women's 3x3
Jewell Loyd – United States
Zach LaVine – United States
Jada Stinson – Puerto Rico
Tomáš Satoranský – Czech Republic
Blake Schilb – Czech Republic
Pallas Kunaiyi-Akpanah – Nigeria
Julie Ertz – United States

Golf
Thomas Detry – Belgium
Thomas Pieters – Belgium

Rugby
Lauren Doyle – United States – Women's Sevens

Volleyball
Kelsey Robinson – United States
Michelle Bartsch-Hackley – United States
Thomas Jaeschke – United States
Jordyn Poulter – United States

Fencing
Eliza Stone – United States

Judo
Nefeli Papadakis – United States