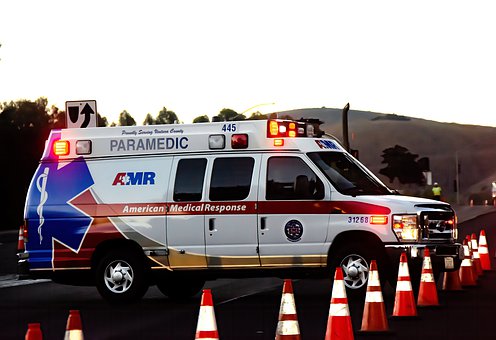 Scott's law is named after Scott Gillen, a Lieutenant in the Chicago Fire Department who was struck by a drunk driver in December of 2000, while assisting at a crash on the Dan Ryan Expressway. He served 14 years on the department. According to the incident summary provided by the Chicago Fire Department, Gillen was dispatched to assist at an accident scene. Upon arrival, the fire department's truck positioned itself to protect the accident scene from traffic. Gillen was retrieving a piece of equipment from the truck when a passing car illegally crossed the center lane to cut in front of a semi-truck traveling in the outside lane. The car struck the semi-trailer truck, fatally injuring Gillen. While tragic, the incident inspired lawmakers to take action to improve safety conditions for first responders. As a result, "Scott's law" was born.
Scott's law is Illinois's "move over" law. A move over law, requires all motorists to move over when they encounter any stopped or disabled vehicle or a vehicle that is displaying flashing warning lights. A person found to be in violation of Scott's law faces a fine of up to $10,000.The offender may be found to violate the move over law if they are driving under the influence of alcohol, drugs at the time of the violation. In addition, the law applies when motorists enter a highway construction area. Illinois has one of the strongest move over laws in the country because drivers are actually required to change lanes while in many other states the driver does not have to change lanes or the law is unclear. After a series of Scott's law crashes in 2019, the Illinois General Assembly passed a law strengthening Scott's law to include every vehicle, not just emergency vehicles and tow trucks. Lawmakers also established a "move over" task force to study violations of Scott's Law and to help better protect emergency personnel working on highways and interstates. Illinois State Police also launched an interactive map showing detailed reports from each Scott's Law violation so drivers can be more aware on the roads. Despite being born of tragedy, laws like Scott's law help keep Illinois first responders and construction workers safe each year.
Anyone seeking additional information can contact Safety_Education@isp.state.il.us or call 217-782-6639.