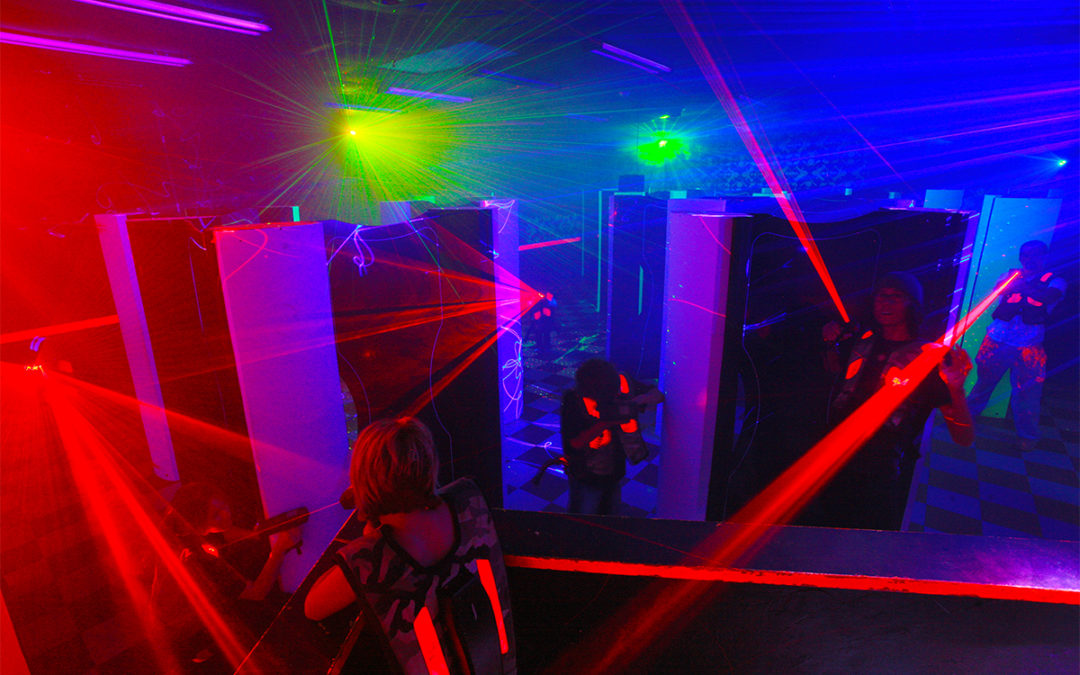 Illinois is home to the world's largest laser tag arena. The Edge, located in Belleville, is officially the world's largest laser tag arena. In addition to the world's largest laser tag arena, The Edge also has two arcades, mini-golf, five movie theaters, and a family friendly sports pub. The Edge also hosts hundreds of birthday parties and events each year.
Laser Tag is a recreational shooting sport where participants use infrared-emitting light guns to tag designated targets. Infrared-sensitive signaling devices are commonly worn by each player to register hits and are sometimes integrated within the arena in which the game is played. Since its birth in 1979, with the release of the Star Trek Electronic Phasers toy, laser tag has evolved into both indoor and outdoor styles of play, and may include simulations of close quarter combat, role play-style adventure games, or competitive sporting events including tactical configurations and precise game goals. Laser tag is popular with a wide range of ages. Indoor laser tag is typically played in a large arena. The packs are tightly integrated with the devices inside the arena. The arena devices, and the packs themselves may be linked into a control computer for scoring and control over the game settings using radio equipment or infrared links. The game computer often serves to control other game effects and to manage player scores.
Open since 1995, the laser tag arena at The Edge is home to over 14,000 square feet of pure adventure and adrenaline. Laser Rock is a multi-level arena featuring a variety of game formats that can play up to 60 people. Other well-known laser tag arena's in Illinois include Laser X and WhirlyBall-both located in Chicago.
The Edge is located at 701 South Belt West in Belleville. Be sure to check out their website here.