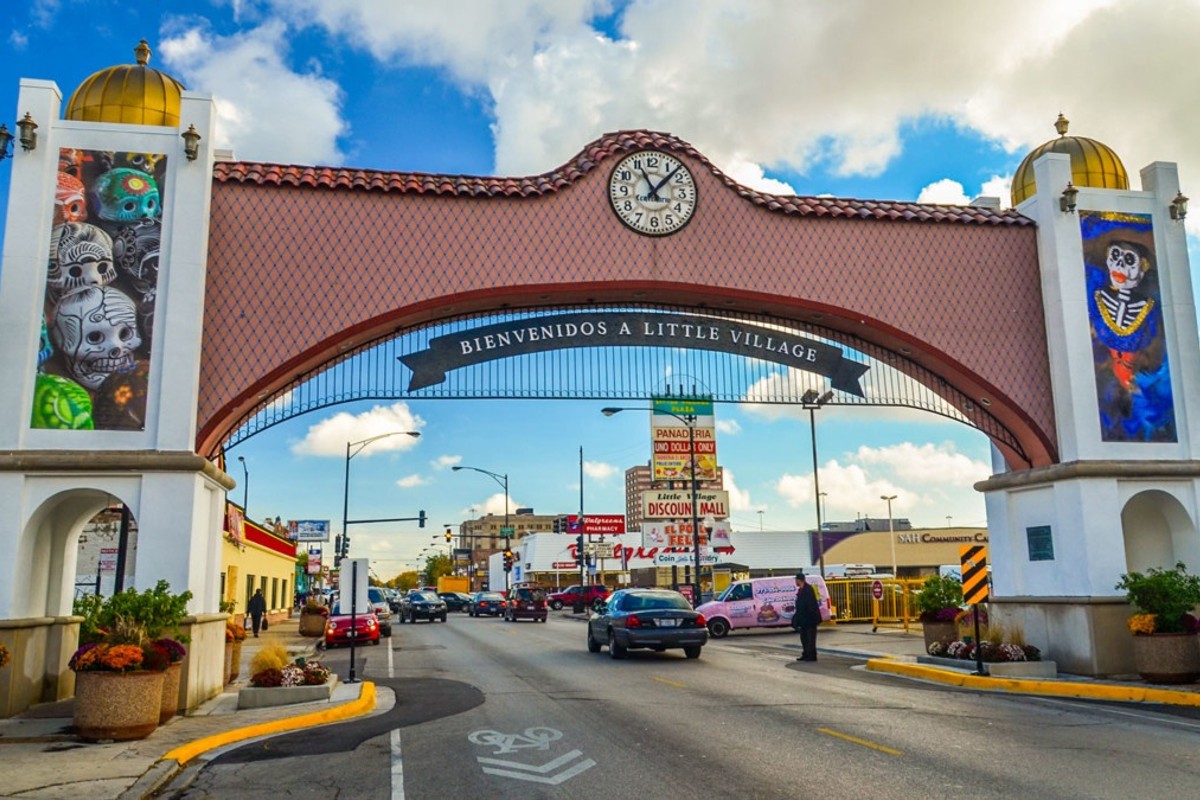 After the long overdue recognition of such a central piece of the Chicagoan Mexican community, Little Village Arch has been named an official landmark.
Built in the 90s, the Little Village Arch was devised by Adrián Lozano, a Mexican architect. His art was brought to life when the Balti Contracting Co. began building the structure. The concept of the arch was birthed by 1987 Alderman Jesus "Chuy" Garcia. The intention of the art piece was to mirror the classical arched entrances that frame the streets of Mexico.
A distinguishing trait is the large bronze clock positioned in the top center of the Little Village Arch. In 1991, this item was donated by the former Mexican President Carlos Salinas de Gortari during an in-person visit to Chicago. The clock is from Relojes Centenario, a renowned watch and clock factory, shop, and museum, in Zacatlán, Mexico.

As a result of this architecture and its cultural significance, the neighborhood in which the arch is located has received a designated name. This arch is often referred to as the gateway to the Mexican capital of the Midwest. This is due to its large Mexican and Mexican American population. Comparatively, the Latinx community composes almost a third of the Chicago population.
Located at 3100 W. 26th St. in Chicago, the Little Village Arch presents a doorway into a unique and thriving neighborhood with rich history. According to Chicago records, it is also a commercial hotspot for tourism and opportunity to appreciate Mexican authenticity. It is two miles of taquerias (taco joints), panaderias (bakeries), and mom-and-pop shops. In respect to revenue, Little Village is ranked second in generating the most profit throughout the city of Chicago.
This is the first time an architect of Mexican descent has received recognition from the city of Chicago for an architectural structure of their creation. It is a consequential triumph for the Mexican community residing within its scope. It is a pillar of honor, cultural significance, resilience, economic strength, and artistry.
As stated on the arch, "Bienvenidos A Little Village. Y Bienvenidos A Illinois." – "Welcome to Little Village. And Welcome to Illinois."