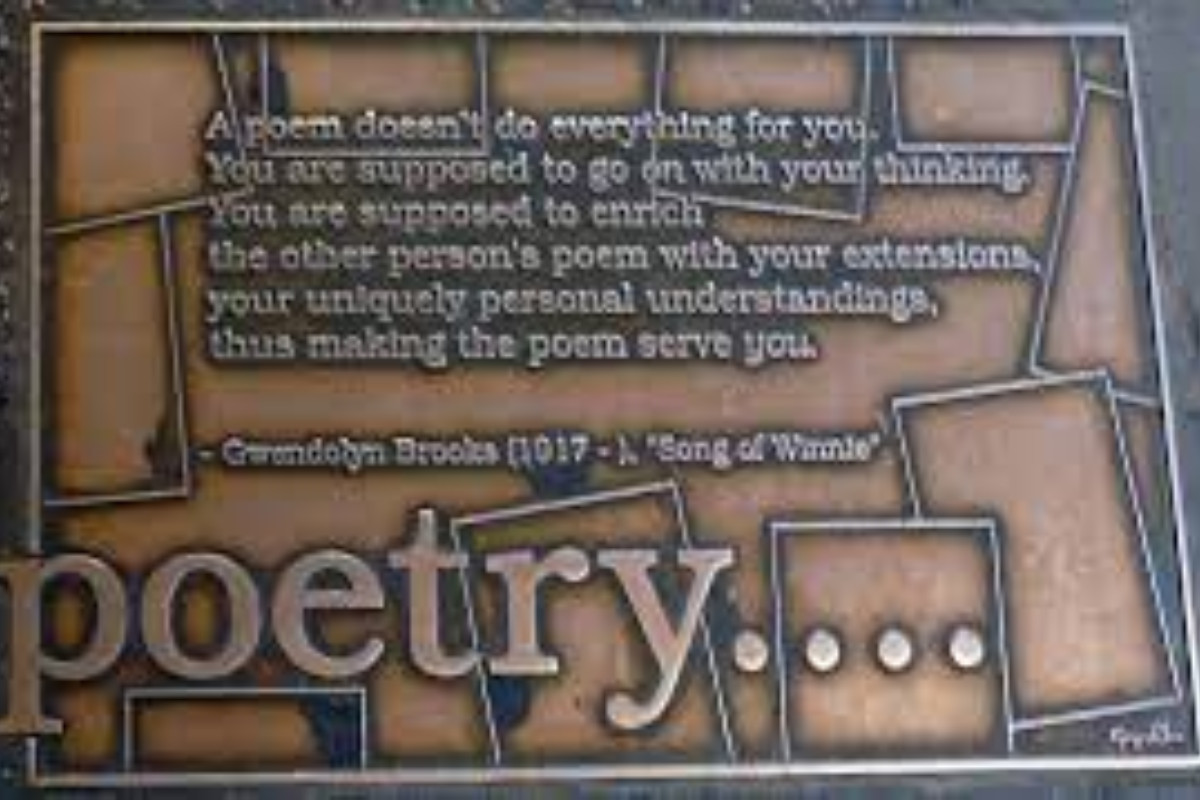 Gwendolyn Brooks was a famous American poet from Chicago. Born June 7, 1917, Brooks held a passion for writing poetry from a young age, having her first poem published at 13. She was published in Chicago Defender, a newspaper for African Americans in Chicago, by the time she was 17. After attending Wilson Junior College, now known as Kennedy-King College, and working for the NAACP, Brooks began centering her poems on the urban Black experience. This became part of her first collection of poems, "A Street in Bronzeville."

Brooks' unique writing style combined comedy with irony to portray the struggles people face. In 1950, Brooks became the first African American to win the Pulitzer Prize.

Brooks published her first and only book in 1953, "Maud Martha." The book focused on the discrimination that a dark skin Black women faced. Later into Brooks' career, she began highlighting politics. A change in Brooks' writing style when she was in her 50s was seen as a pivotal point. That change has been credited to her attendance at a Black writers gathering that took place at Fisk University. Brooks then transitioned from a traditional writing style to a free verse style.

Brooks was declared a "Living Legend" by Congress. She received over 70 honorary degrees, including a Lifetime Achievement Award from the National Endowment of the Arts. In 1994, she received the highest government honor for career achievement in the humanities, Jefferson Lecturer.

Brooks taught at several colleges including Chicago State University. Brooks said that her biggest accomplishment was her work with children. She spent 30 years sponsoring poetry competitions for students.

Her life and legacy lives on through the words she wrote. Brooks remains one of the most famous African American poets.