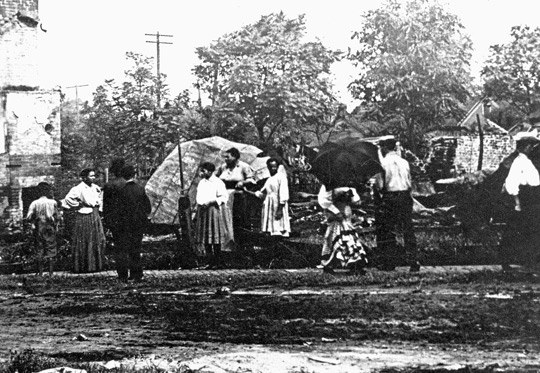 In 1908, Springfield encountered its biggest racially motivated riot changing the landscape of the town forever. More than 100 years later, this historic event is gaining national recognition. The National Park Service is currently conducting a "special resource study" to determine whether the 1908 Springfield Race Riot site meets the criteria to be included in the national park system. Many are not aware that this particular Race Riot is what sparked the NAACP to be founded a year later in 1909, transcending African American heritage forever.
On Aug. 14, 1908, a group of white individuals marched to the Springfield police department with the intent on lynching two incarcerated Black men by the names of George Richardson and Joe James. Upon the mob discovering that the men were taken to another city for protection, chaos erupted leading to the lynching of Scott Burton and William Dunegon. Black-owned businesses and homes were robbed of over $150,000 in property during the riot, as the white mob invaded the African American neighborhoods in hopes of causing more destruction and chaos. Many homes were burned to the ground as a result of racial inequality and injustice. But now the city of Springfield could be remembered for memorializing an event that changed the course of history.
In February 2020, U.S. Senators Tammy Duckworth and Dick Durbin introduced The 1908 Springfield Race Riot National Monument Act, calling for the Race Riot to be a national monument managed by the U.S. National Park Service. In 2022, this measure gained even more national attention. All of the efforts and contributions from the NAACP, government officials and local organizations are what led to NPS conducting the "special resource study."
On Aug. 10, the NPS hosted a meeting at the Springfield NAACP office explaining the process of becoming nationally recognized, inviting the general public for commentary. Expressing their support to finally get the Race Riot national recognition, members of the community are excited to see forgotten Springfield history preserved and recognized at the highest level.
Public comments are being accepted online now through Sept. 3 to determine whether the Springfield Race Riot of 1908 site located at Madison & 10th Street will be preserved as a national park unit. To provide an online comment, click here.