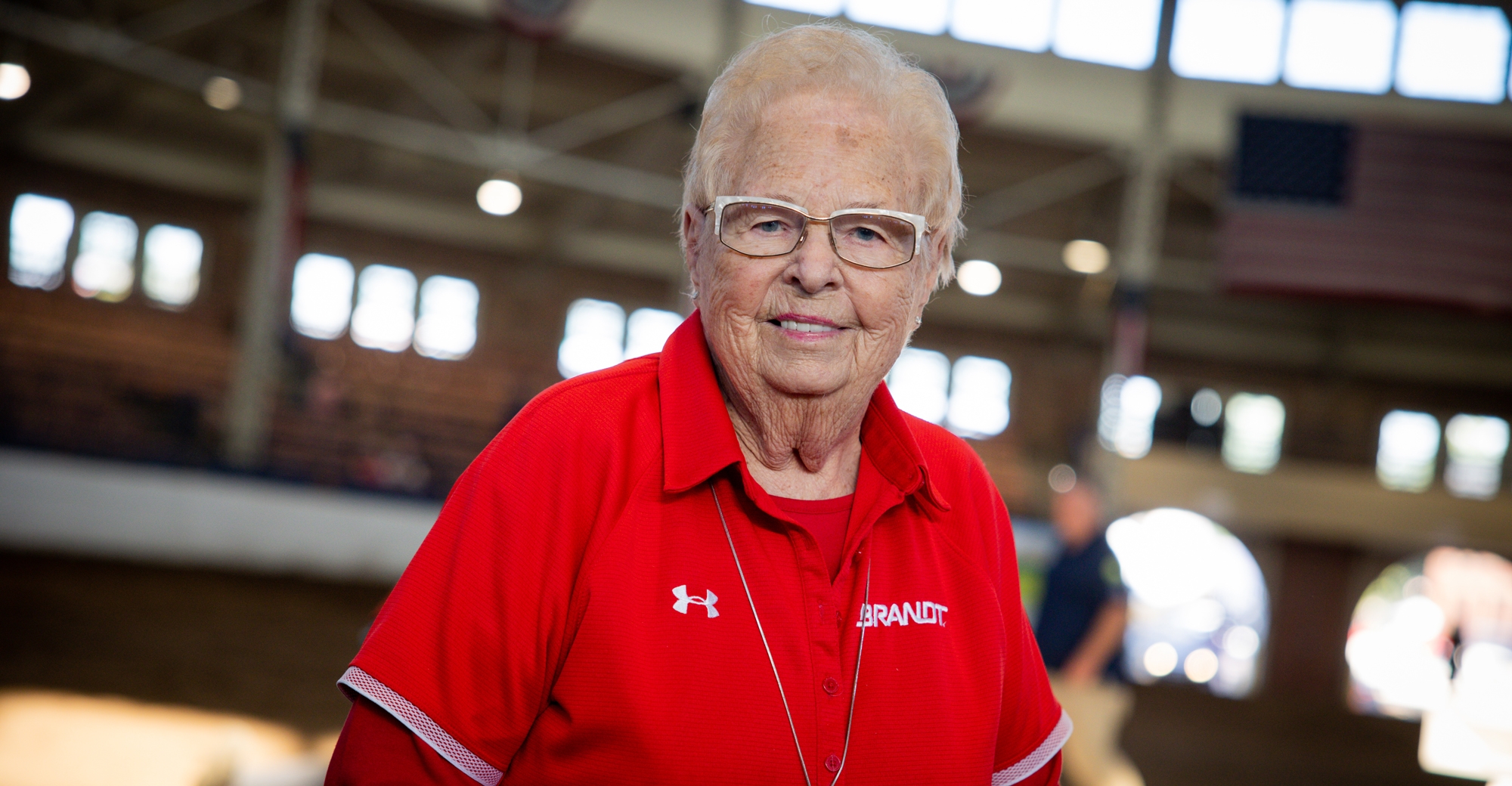 On this day in 1923, Evelyn Brandt Thomas, founder of agricultural business Brandt Consolidated, was born. Today, we celebrate her 100th birthday to honor her lifetime of achievements, love, joy and service to communities across Illinois and worldwide.
In her youth, Brandt Thomas attended a one-room schoolhouse and Springfield High School, during which she developed a passion for the ledger. After attending accounting classes at Illinois Business College in downtown Springfield, she worked in the advertising department of the Illinois State Journal, a forerunner of The State Journal-Register. With her experience growing up on her family farm and the opportunities she received as a businesswoman, Brandt Thomas followed her brother, Glen, into the family business her father had started, Brandt Consolidated, as the office manager and treasurer for several decades.
Brandt Consolidated began as a family-owned agriculture company focused on providing Illinois farmers with cutting-edge farming equipment and products, specifically starting with their liquid fertilizer in the early 1950s. Now, Brandt Consolidated is a worldwide company serving farmers in 80 countries.
Brandt Thomas celebrated the company's 70th anniversary at the Illinois State Fair this year with recognition from all in attendance at the Governor's Sale of Champions. Brandt Thomas shelled out $40,000 for the Land of Lincoln grand champion steer, which lauded her as the epitome of what it means to give back to both agriculture and society.
Brandt Thomas is the founder of multiple scholarships at the University of Illinois Urbana-Champaign and the University of Illinois Springfield. She also was instrumental in naming the soil lab in the Kreher Agriculture Center at Lincoln Land Community College after her late husband, Gordon Thomas. She is a steadfast advocate for youth-centered agricultural organizations like FFA and 4-H, which she belonged to as a teenager.
In her name, there is an Evelyn Brandt Thomas Innovation Center at Brandt's facility in Pleasant Plains with a 300-acre research farm and test plots. The village near her hometown declared the company's founding date as Evelyn Brandt Thomas Day.
For her 100th birthday, Brandt Thomas states she is planning on throwing her own party with food, drinks and lots of people.