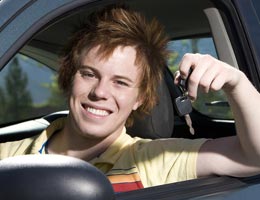 In a recent study conducted by personal finance website WalletHub, weighing factors ranging from teen driver fatalities and car repair costs to texting-while-driving laws, the company found that only New York and Hawaii rank higher than the Prairie State in teen driving safety and cost efficiency.
The goal of the list was to bring awareness to teen safety and the financial costs associated with teen drivers.
Illinois ranks best in impaired driving laws and distracted driving/texting-while-driving laws, while placing second in least number of teen "under the influence" traffic violations per licensed driver.
Young people aged 15 to 24 only represent 14 percent of the population, but they account for about 30 percent of the total costs of motor vehicle injuries. With an average of 260 teen deaths a month due to car accidents, ranking near the top of this list is one of our state's brightest and most important achievements.

Learn more
Visit here, for a complete list of the best and worst states for teen driving in 2014, according to WalletHub.
For a comprehensive assessment of national teen driving statistics, click here.