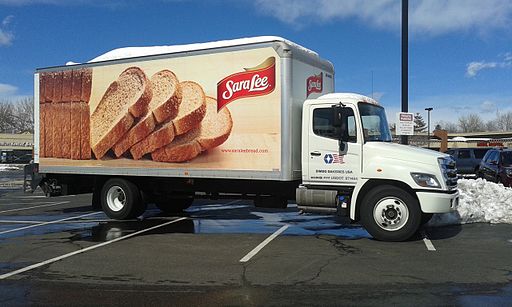 The famous baked goods company Sara Lee got its start in 1935 when baker and entrepreneur Charles Lubin and his brother-in-law bought a small chain of Chicago neighborhood bakeries called Community Bake Shops. The stores grew in popularity and increased from three to seven.
Seeking more business ventures, Charlie parted ways with his brother-in-law in 1949 and named his chain of bakeries after his 8-year-old, daughter Sara Lee. The company had operations in more than 40 countries and sold its products in over 180.
Sara Lee's roots remained in Chicago after being bought by Nathan Cummings in 1956, a Canadian-born American and philanthropist. He acquired multiple businesses, one of which was a leading wholesale grocery company in Chicago (Warner & Co.). In 1956, Cummings's Consolidated Foods Corp. purchased Sara Lee.
The company was renamed Sara Lee Corp. in 1985, and it ended up becoming one of the company's best known brand names. In 2005, the company moved its operations from Cincinnati to Downers Grove. In 2012, the company was separated from its coffee division and renamed Hillshire Brands.
The company has been a staple in baked goods since 1939. In 2010, Sara Lee entered into a $959 million deal when it sold the North American Fresh Bakery unit to Bimbo and rights to using its name on baked goods. The brand name Sara Lee is still in circulation today by select meats and frozen goods by Hillshire.
The growth and evolution of this brand continued in 2014 when the Hillshire brand merged with Tyson Foods. This created a single company with more than $40 billion in annual sales. Its portfolio includes the likes of Wright, Jimmy Dean, Ball Park and State Fair.
For more information about Sara Lee check out: http://saraleedesserts.com/