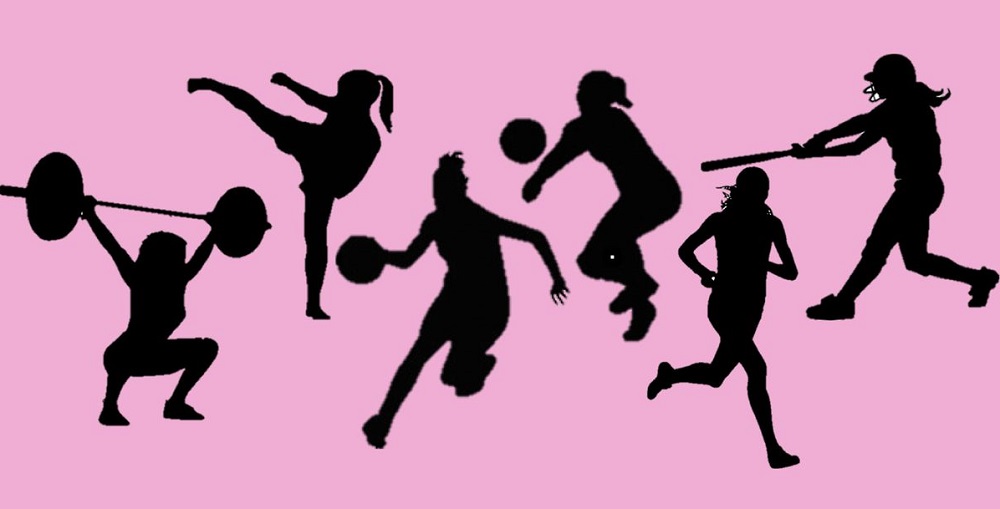 Today is National Girls and Women in Sports Day. It first began in 1987 with a purpose to express an appreciation for the presence of womanhood in athletics. It was originally established by President Ronald Reagan. In its creation, National Girls and Women in Sports Day initially honored female Olympian and equality advocate Flo Hyman. However, as time progressed, this national holiday began to emphasize the significance of all female roles within sports.
The Olympics is one of the most viewed athletic events in the world. In 1900, women made their first debut at the Paris games. Over a century later, we have had a multitude of women making appearances and winning momentous titles. The following eight women have Illinois ties and major sports achievements:
Lauren Doyle – Springfield-born and Boody-raised rugby player for Team USA, Doyle is a two-time Olympian. She also received fourth place in the 2018 World Championship. She has participated on several teams, including Eastern Illinois University, Chicago Lions, and the Women's Sevens Residency Program.
Nefeli Papadakis – An Illinois native who began practicing judo at the age of four with her father is now a member of Team USA with aspirations to take the Olympian world by storm. By the age of 17, Papadakis took fifth place at the 2015 Cadet World Championships. She holds consecutive World Championship titles from 2013 to 2019. She has already traveled to 25 countries to compete and train. She continues to pursue judo and expand her fighting capabilities.
Pedrya Seymour – This Olympic hurdler expanded her athletic career while attending the University of Illinois at Urbana-Champaign. Although she has a plethora of achievements and records, she holds the second fastest indoor 60m hurdle time in Illinois history (7.97) and the second-fastest 100m hurdles time in Illinois history (12.64). Seymour is also a three-time All-American and broke the O'Brien facility record twice.
Deanna Price – A Saluki and SIU Carbondale alum, Price makes her mark as a two-time Olympian and two-time NCAA champion. Price is only the second woman to hammer throw farther than 80 meters during the Olympic trials. She has also received a gold medal at the 2019 World Championship for hammer throwing.
Eliza Stone – Chicago raised and well acquainted with saber fencing, Stone is a 2020 Olympian with four medals from separate World Championships. In addition, Stone placed within the top three during the 2011, 2012, and 2012 NCAA Fencing Championships.
Kelsey Robinson – As an Illinoisan, Robinson has become a two-time Olympian and a two-time Olympic medalist. She started playing volleyball at the age of ten and as her career advanced, she created a YouTube page and a personalized website.
Michelle Bartsch-Hackley – Raised in Champaign, Bartsch-Hackley graduated from the University of Illinois. She eventually became an Olympian in 2020 in which she also received a gold medal at the Tokyo Games.
Evita Griskenas – Born and raised in Illinois, Griskenas holds remarkable titles for her incredible gymnastic performances. At the age of only 21, she has received several medals, participated in the 2020 Olympic Games, and procured the NextGen Female Athlete Award in 2019.
It is a day to celebrate girls' and women's athleticism. Acknowledge your friends, sisters, cousins, daughters, granddaughters today.