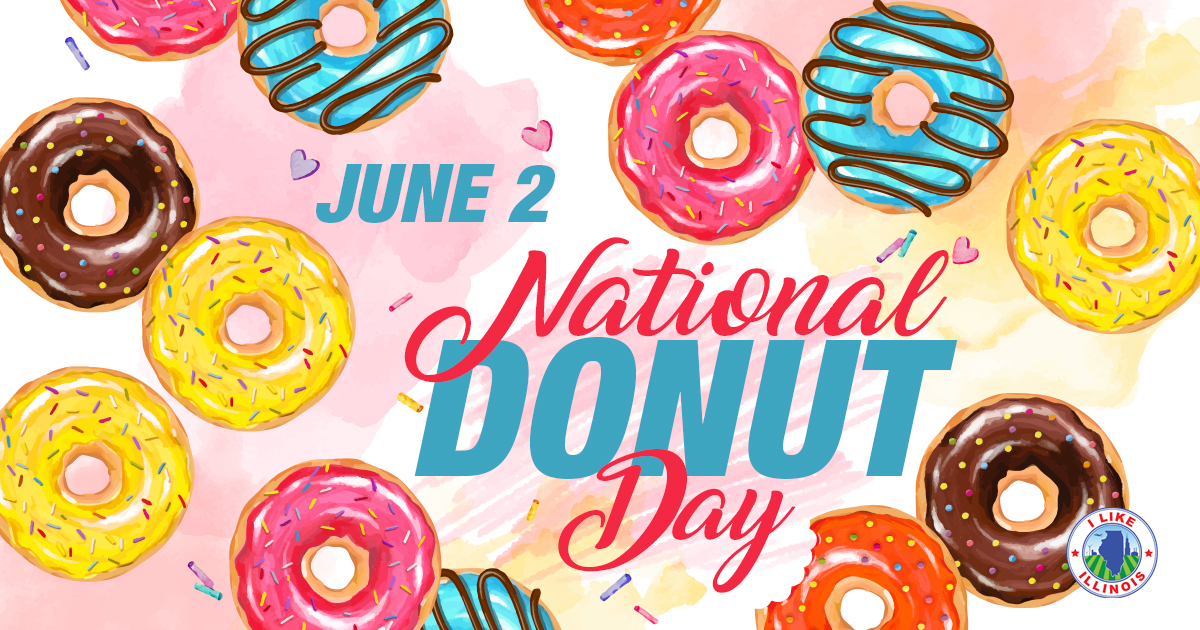 Some of the very best donut shops are located right here in Illinois! From glazed to Boston cream, the selections are endless.
National Donut Day is celebrated every first Friday of June of each year, succeeding the donut event created by The Salvation Army in Chicago in 1938 to honor their members who served donuts to soldiers during World War I. The day not only celebrates the sweet treat but often gives everyone a chance to indulge, with many bakeries and stores offering free donuts on this day.
Last year, Yelp compiled a list of the 100 best donut shops across the U.S., four of them being in Illinois! If you have the chance to sink your teeth into these delightful donuts, consider yourself lucky!
Four bakeries in Illinois were listed among the best spots to enjoy unique donuts, with two in Chicago, according to the list.
• No. 8 – Dip and Sip Donuts, located at 2256 W. Roscoe in the Roscoe Village neighborhood of Chicago, offers both premade donuts and customized creations. According to Yelp, Dip and Sip is known for cake donuts and gluten-free options.
• No. 25 – Country Donuts, located in suburban Crystal Lake at 181 W. Virginia St., specializes in handmade chocolate iced cake, honey dip, white long John, devil's food, powdered, old fashioned and red velvet donuts, among others flavors.
• No. 83 – Old Fashioned Donuts at 11248 S. Michigan Ave. in Roseland has received 4.5 stars on Yelp, with some calling the treats the "best donuts in Chicago."
• No. 87 – Gurnee Donuts has been serving specialty bites to the Chicago suburbs at 4949 Grand Ave. since 1994. This shop also has 4.5 stars on Yelp with over 200 reviews.
You can check the full list here. Happy National Donut Day — don't forget to treat yourself!