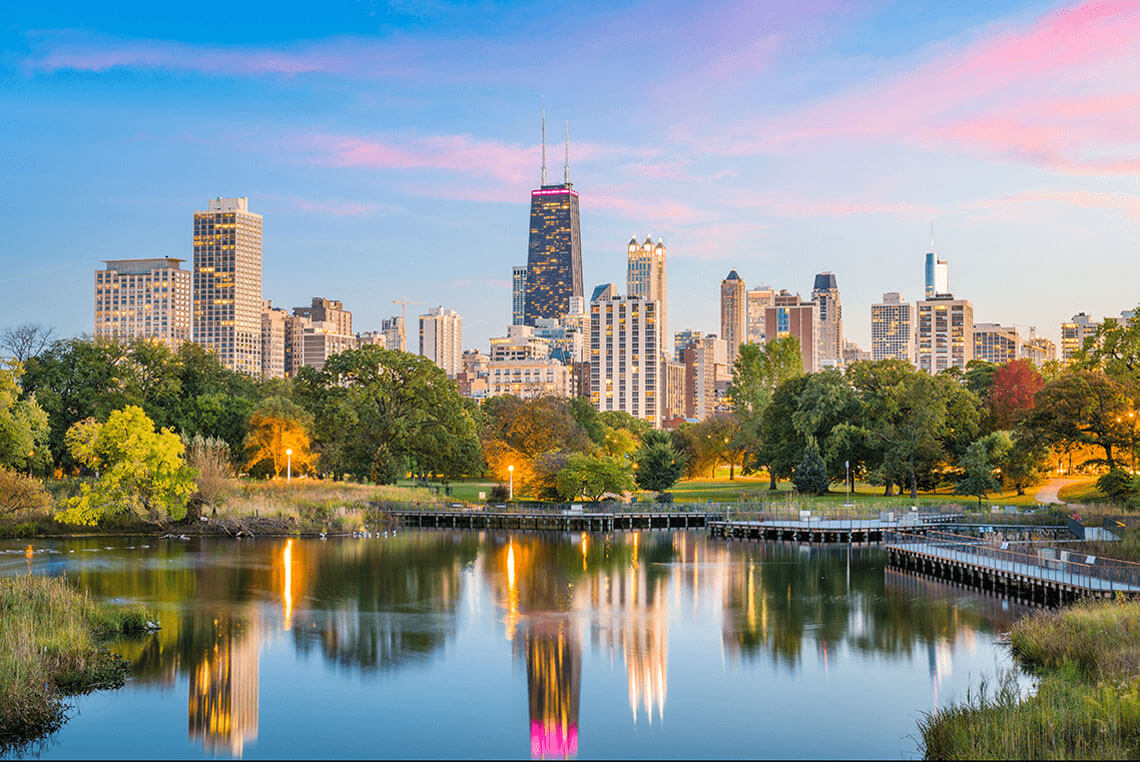 Illinois' extensive business leadership perseveres with top rankings highlighted by CNBC's 2023 Top States for Business publication. Business and educational opportunities continue to increase as Illinois surpasses the rankings of their neighbors and its own previous ranks. Based on 10 categories of competitiveness, Illinois is reported at top 10 in the nation for four categories and top 20 in six categories. Overall, Illinois is named the 17th best state for business, which is ahead by two places in their 2022 ranking and up from 30th in 2019.
Highlights of Illinois' rankings:
#2 in the nation for infrastructure
#2 in the nation for education
#6 in the nation for access to capital
#9 in the nation for cost of living
Through the $45 billion Rebuild Illinois initiative, Illinois stimulates economic movement across the state with the completion of more than 5,300 miles of highway and nearly 500 bridges, as well as over 750 accessibility and safety improvements. Additionally, the initiative invests into Illinois' educational foundation by passing Smart Start Illinois and increasing funding through the MAP Grant and AIM High.
Improved infrastructure, state-wide access to affordable education, and economic growth, combine to create higher quality of life for Illinoisans. Among its positive rankings in infrastructure and education, Illinois is a part of the top 20 states for life, health, and inclusion, which includes healthcare, worker protection, and voting rights.
Previous years demonstrate Illinois' dedication to bolstering the economy through new business attraction incentives and improvements to existing programs such as Invest in Illinois Fund, Reimagining Energy & Vehicles Illinois, Economic Development for a Growing Economy Program, Data Centers Investment Program, Enterprise Zones and High Impact Business, and Manufacturing Illinois Chips for a Real Opportunity.
With new plans for growth and current improvements set in place, Illinois champions business trends that advance the state into future success.
Read more about the report and rankings here.