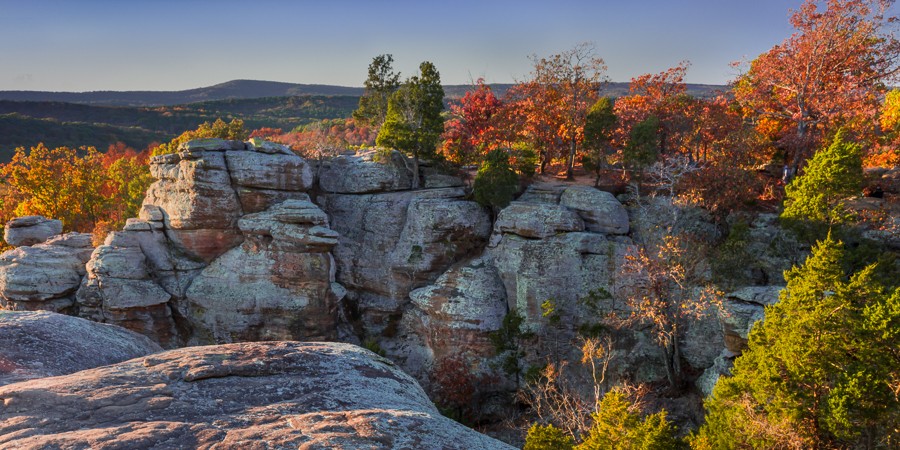 Located in the Shawnee National Forest, Garden of the Gods Wilderness Area is 3,318 acres of unique geological formations and sprawling forests. This destination is the most visited site in the Shawnee National Forest, with sights like Camel Rock, Anvil Rock and Devil's Smoke Stack that make for a hiker's and photographer's wonderland.
Unlike most of Illinois, the expanse on which the Garden of the Gods is located was never covered in glacier, allowing wind and rain to weather the sandstone over hundreds of millions of years to create the unique features seen there today.
The wilderness area's most popular trail, Observation Trail, is a short quarter-mile hike that allows visitors to see a lot of what the park has to offer, including woodlands and the famous Camel Rock. The trail also features signs that highlight the various historical and geologic features of these unique sandstone bluffs.
For a more extended hike, visitors can traverse the 5.5 miles of interconnected trails. The area also features equestrian trails for an enjoyable horseback riding experience.
Southern Illinois has a lot to offer, but visitors to the area should definitely make time to visit this exceptional area in the heart of the Shawnee National Forest.
Check out more to do at Garden of the Gods here.