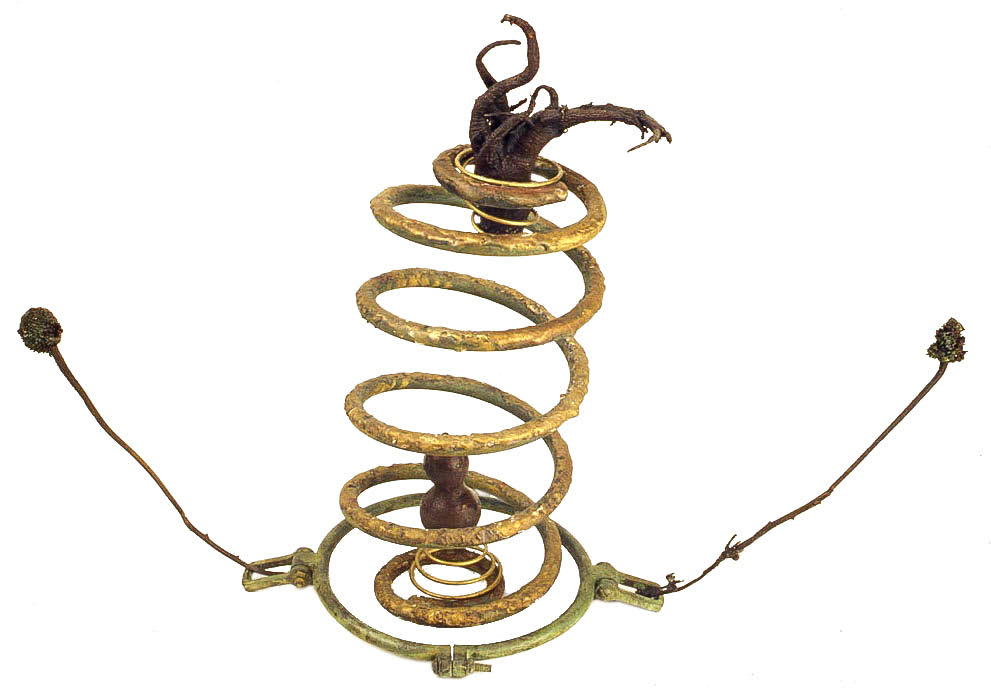 Stanley Bly is the September Artist of the Month. He lives in Springfield and creates artwork using oil paint on wood.
How long have you been an artist or when did you start? Was there a single incident or moment when you realized this was your passion and if so, tell us about it?
Like any cliché, I always knew I wanted to be an artist, ever since I was a kid. I graduated with my bachelors in art from the University of Illinois in Springfield, and it was through those studies I became interested in art history and poetry, two things that still affect the work I make today.
There was a single moment that made me the artist I am today, and that was when I was accepted into a show at the Illinois State Museum, the Pro-Text exhibition. From there I made friends with other like-minded artists who I still work and show with. They're very talented people.
Illinois has been factored into your work in the past. What does being able to live and work in Illinois mean to you?
It's where I grew up, it's the landscape I know, and it's really a much more diverse state in terms of people and landscape than people realize. For me to work here and be able to make paintings here is wonderful. I'm right in between many different metropolitan cities, all within a day's driving distance. Plus, there isn't a shortage of history to pull from.
What opportunities does Illinois present to local Illinois artists?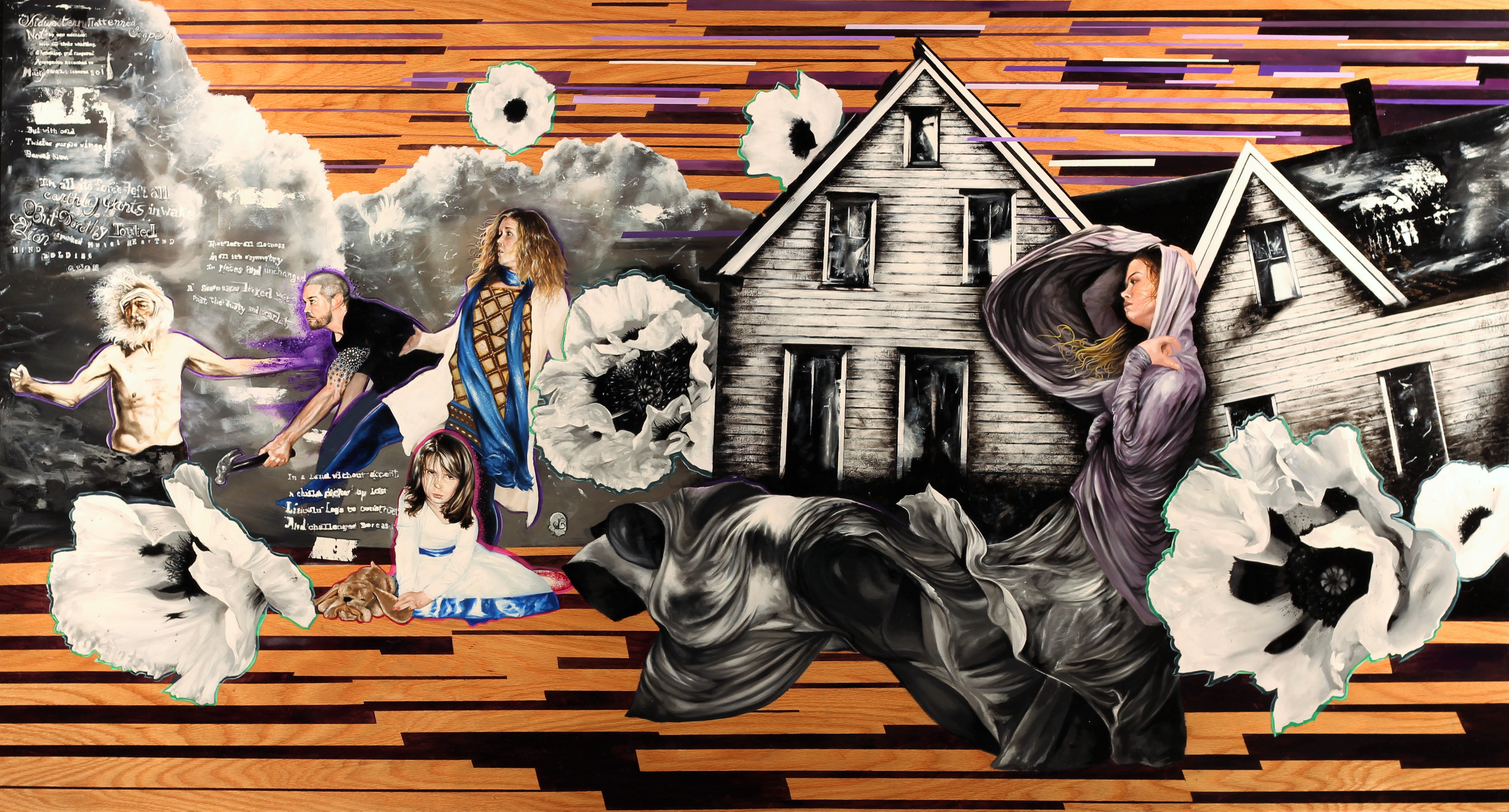 Well of course there are galleries, grants and business opportunities here. It's just like anything, you have to search them out and work hard. Working hard doesn't make it any easier, it just means that some of those opportunities start coming to you.
My daughter brought home a picture she drew one night to my studio, and I said, "Wow, that's really great! Do you think you'd like to do something like this?" She said, "No way dad! I don't want to work that hard!" I still laugh about that one to this day.
What do you like about Illinois?
I like the dynamic nature of this state. I can drive 20 minutes outside of Springfield and be around rolling hills. I can drive 3 and a half hours north and be surrounded by buildings so tall that I can lose which way west is. There is a large diverse group of different types of people from all walks of life and experiences that live here. Not every state changes in the seasons like we do either. Every trip is a little different.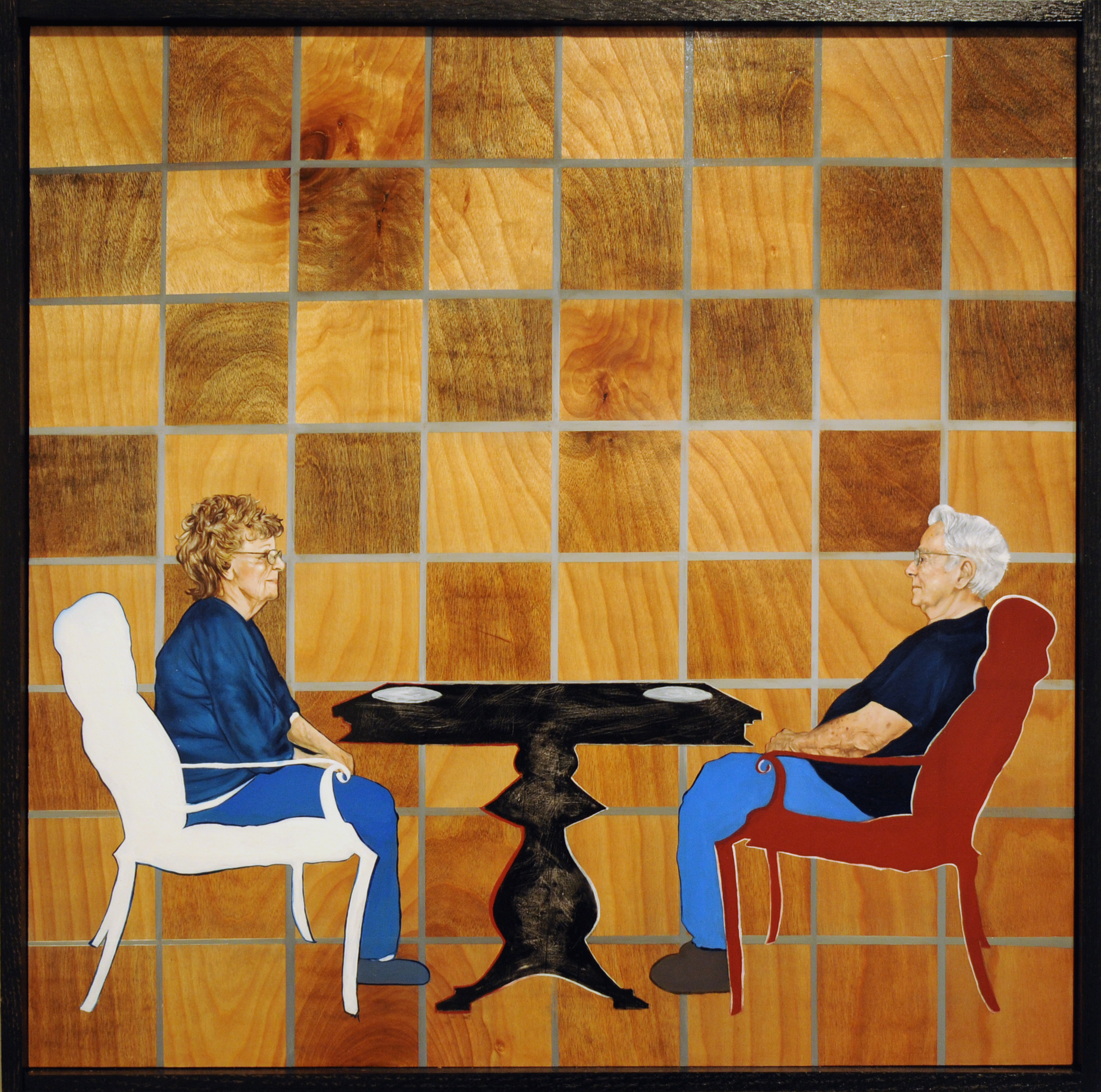 What is your favorite medium to work in?
I like to paint in oil paints on wood. It originally was an homage to the Pre-Renaissance painters, before canvas came around, then I realized how the wood shimmered and that made it into something that somehow seemed more alive.
Where can people view or purchase your work?
My work can be viewed and purchased on my website, the Springfield Art Association Collective and through Artsy. You can also contact me though Instagram or through Facebook.
What artist inspires you and why?
Mark Tansey, a contemporary painter, changed my work the most. His work is funny, serious, introspective, and so well executed it makes you wonder why you paint. The concept of Tansey's wheel even touches upon genres I don't like, but Tansey pulled it off and did it in a way that is simple reverence.
John Waterhouse is also one of my favorite painters. His use of paint and the ability to take a scene and execute it in such a staged and beautifully poetic fashion is truly incredible. In fact, The Lady of Shallot is probably my favorite painting. It's heart-wrenchingly beautiful.