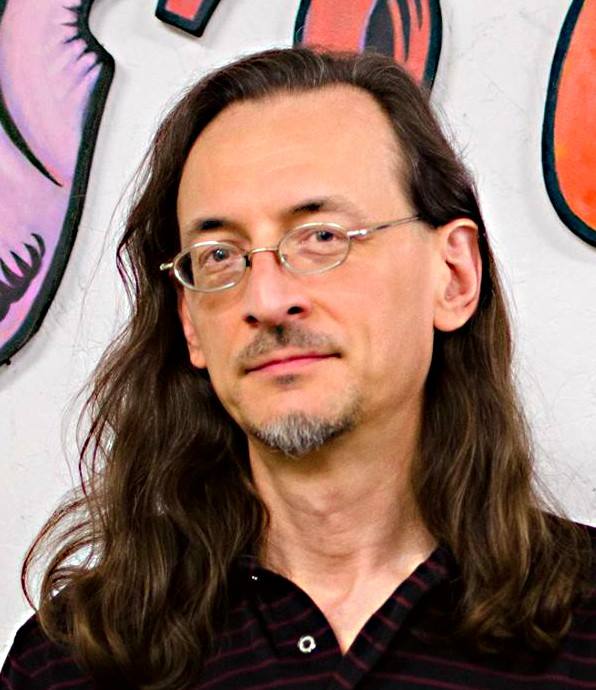 William Butler is our October Artist of the Month from Peoria. He has used many types of two dimensional mediums, but he likes to paint with acrylic paint most.
How long have you been an artist or when did you start? Was there a single incident or moment when you realized this was your passion and if so, tell us about it?
When I was 6 years old I told my Dad I wanted to be an artist. No one in the family was surprised because I was always drawing. It was a family amusement to talk about how I would become a famous artist living in a mansion with all of my paintings on the walls. But no one, including myself, had a clue as to what it really meant to pursue that path. I came to know about making a living in graphic design and illustration, so I studied that in high school and college. I worked in that field for almost a decade. While I was at Illinois Central College, I met James Winn. He was substitute teaching for my regular illustration instructor, and I got to know him a little as a teacher. After graduating from ICC, I went to Northern Illinois University to finish my degree. My first job out of school was as a graphic designer and illustrator for AutoMeter in Sycamore, Illinois, which is just north of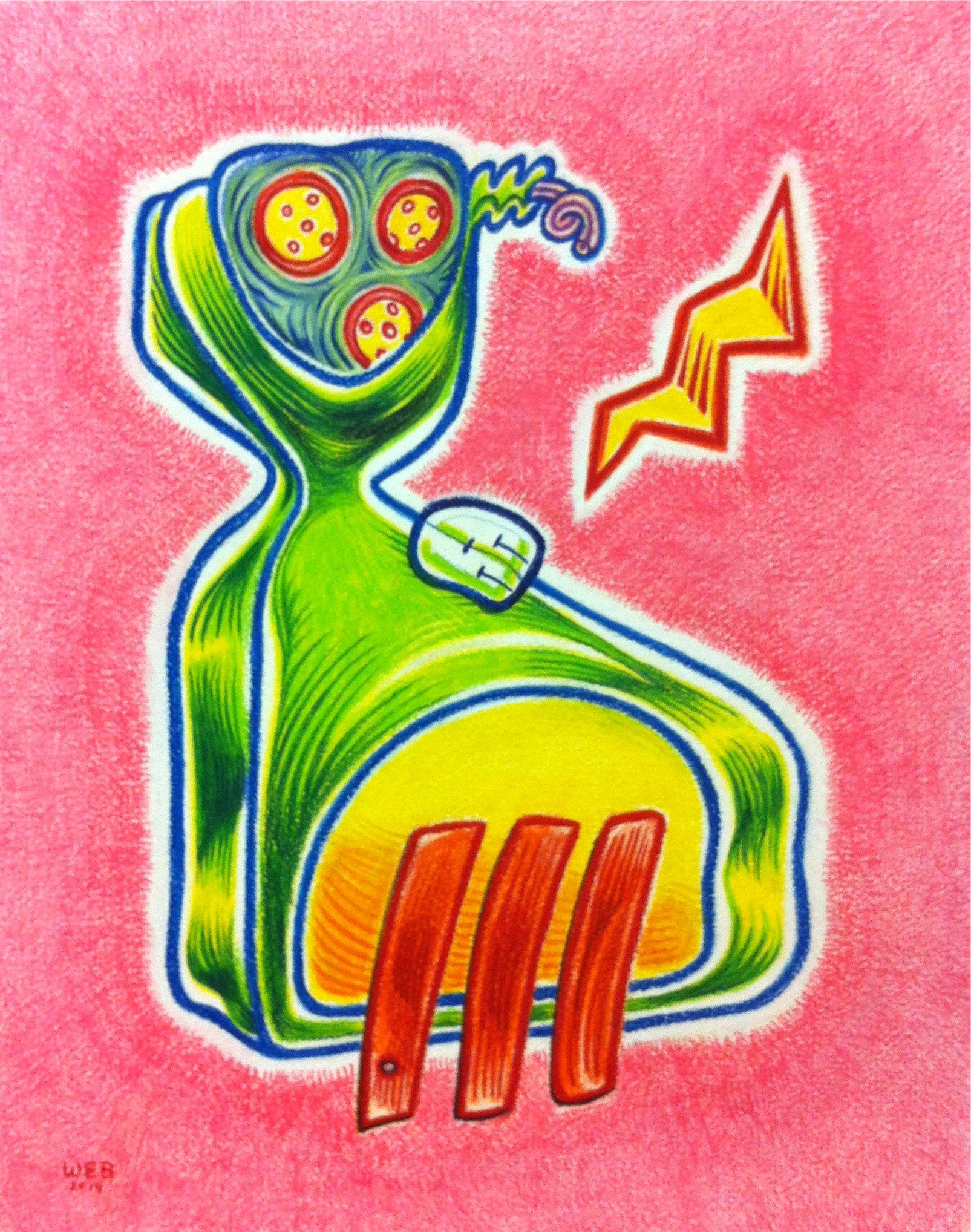 DeKalb. I decided to attend a Baptist church in town, and I reconnected with James Winn. In the interim, his life had changed dramatically. He was now represented by Struve Gallery in Chicago and was making a great living just painting all day and selling his highly detailed landscapes. He invited me to his home, and over time I learned about what he had been working towards all these years and his high status in the art world. The idea of being an independent fine artist became much more real to me. So, I set out to follow that path ever since. If James hadn't been my teacher at ICC, I don't think I would have gotten to know him four years later.

Illinois has been factored into your work in the past. What does being able to live and work in Illinois mean to you?
Since Illinois is centrally located in the country, there are opportunities in every direction. For eight years, I showed and sold my art in art fairs in surrounding states and as far away as Florida. I have shown in galleries and places in Alton, Springfield, Bloomington, the Quad Cities, Chicago and various nearby suburbs.

What opportunities does Illinois present to local Illinois artists?
With Chicago and St. Louis so close, the possibilities are vast. Peoria has so many opportunities for artists with the many organizations, groups and places to exhibit. In the last twenty years, Peoria has grown dramatically in support of the arts and culture. There are many alternative venues to exhibit also. For example, I have shown my work in coffee shops, lobbies and libraries.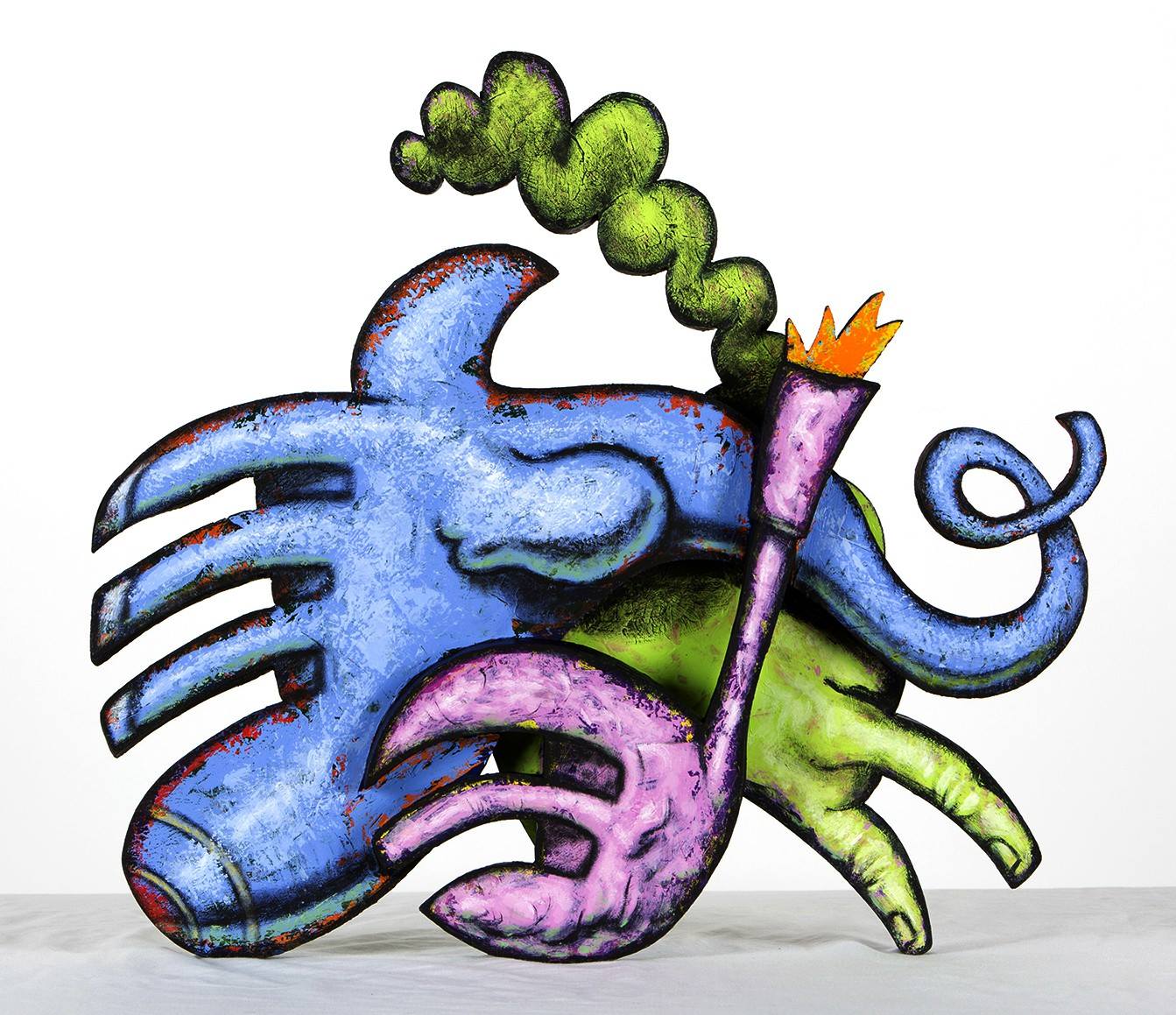 What do you like about Illinois?
I like the friendly people and there are lots of interesting and beautiful places in Illinois that I like to visit. I like to hike at Forest Park Nature Center, walk along Grandview Drive and in the historic Springdale Cemetery. I enjoy living, kayaking and working near The Illinois River.

What is your favorite medium to work in?
I have worked in just about every two dimensional medium, and painting is my favorite. I have come to prefer painting with acrylics especially because they are so versatile and are almost fool-proof. I also have come to appreciate a fast drying time. I tap into my inner child and play.

Where can people view or purchase your work?
Anyone can visit my public art studio and observe as I work on art on the third floor of the Contemporary Art Center located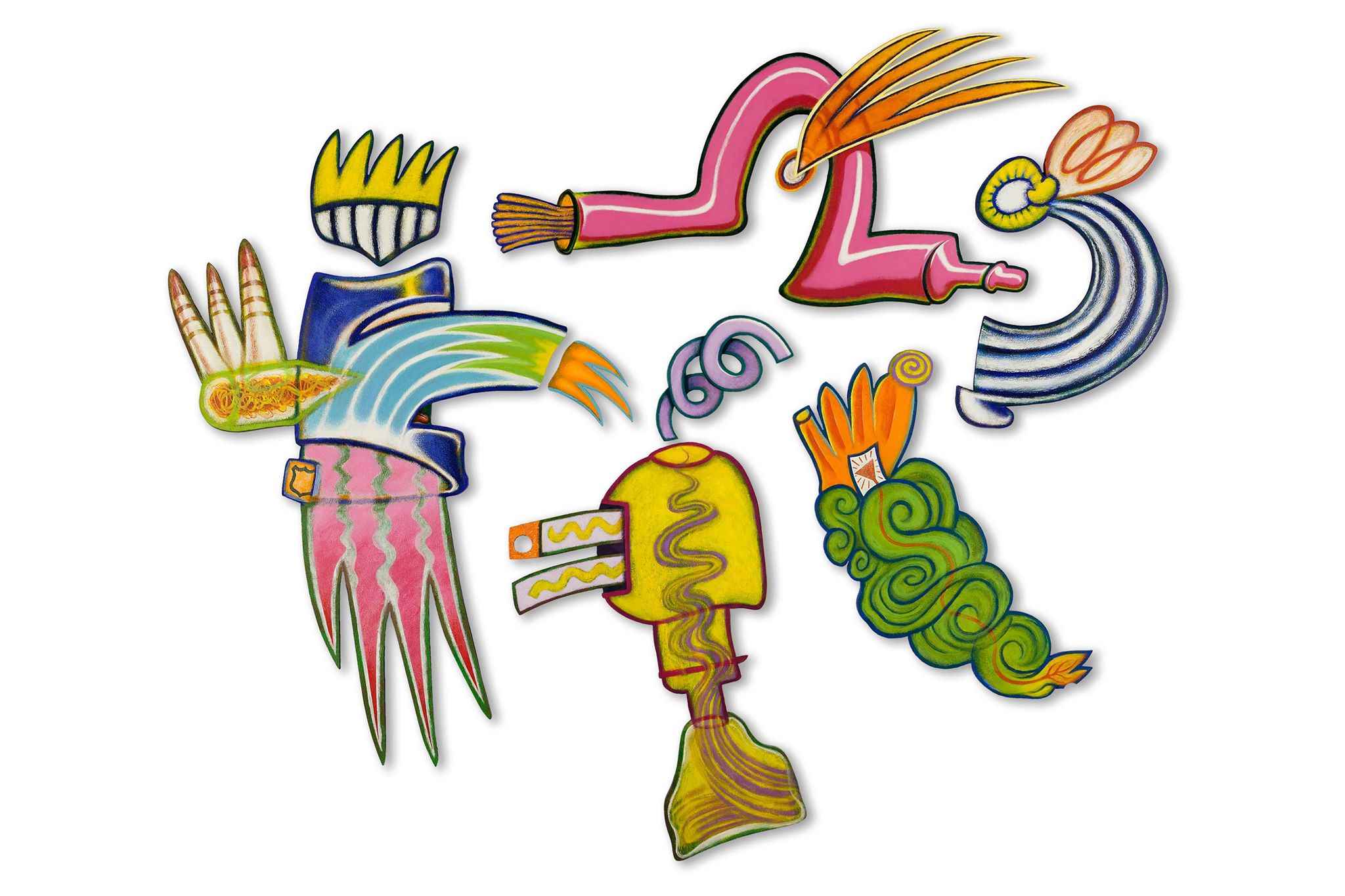 on the riverfront in Peoria. It is as if I am in a fish bowl. You can follow me on Instagram at @williamebutler1817 or visit www.williambutlerartist.com.

What artist inspires you and why?
My current series was inspired in 2006 by the sculptural paintings of Elizabeth Murray, especially the work of the last ten years of her life. American Masters just aired a documentary on her on PBS. She grew up in Bloomington, Illinois and graduated from the Art Institute of Chicago. I was attracted to her doodle-like cartoon imagery and the outlandishly bright color. The scale of the work and the intricacy of construction draws a viewer in. The multiple shapes linked together seemed so innovative to me. She is in a category all her own.