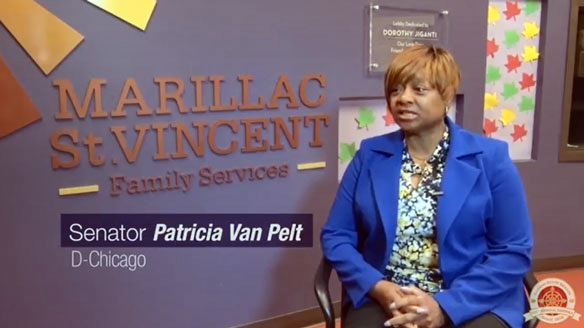 On December 3, 1818, Illinois became the nation's 21st state. As we come to our state's 200th birthday, we asked senators to talk about people or places in their districts that represent the best of Illinois' rich past and how that is shown in local history, tourism, culture or community impact.
Marillac House on the west side of Chicago has provided social services for all ages for more than 100 years. They celebrated their centennial in 2014. Senator Patricia Van Pelt of the 5th District appreciates Marillac's development of programs over the years to meet the needs of the community, and visited the facility to look at their history as well as their future.
Their services in the areas of child development, social services, outreach to at-risk families and individuals, senior services and youth programs.