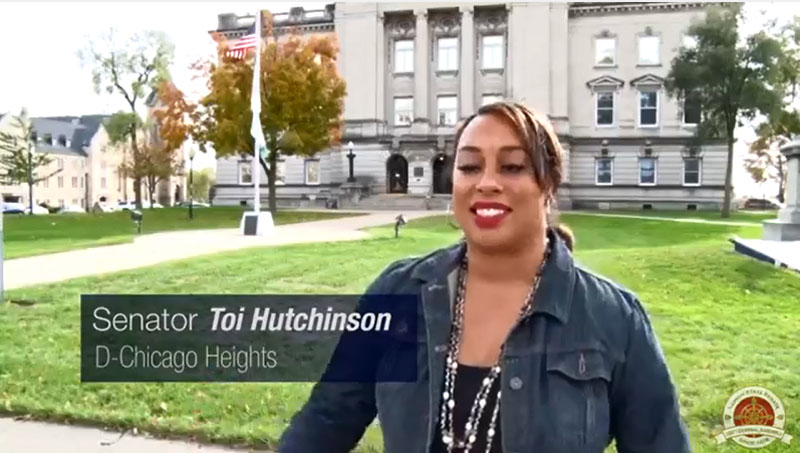 On December 3, 1818, Illinois became the nation's 21st state. As we come to our state's 200th birthday, we asked senators to talk about people or places in their districts that represent the best of Illinois' rich past and how that is shown in local history, tourism, culture or community impact.
Senator Toi Hutchinson chose to highlight the Kankakee County Courthouse in her district to mark Illinois' Bicentennial. In the area of town now known as Courthouse Square, the building has served the community as its government home since 1912.
The site was recognized by the National Park Service with a listing on the National Register of Historic Places.