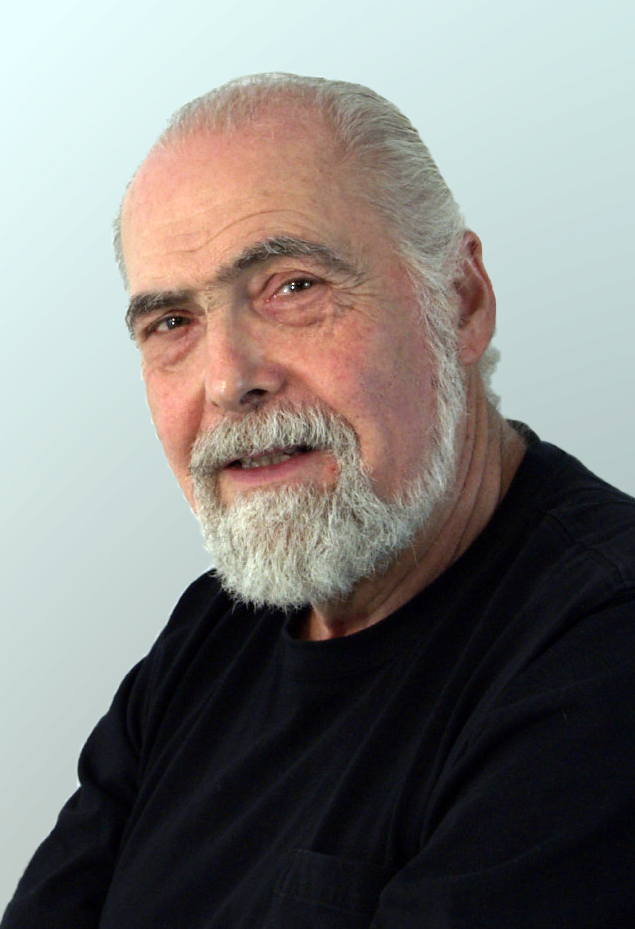 Our January artist of the month is Tony Abboreno, from Oak Park, IL. Abboreno is a retired Chicago Public Art teacher and his favorite medium to work in is acrylic paint.
How long have you been an Artist? I have been artistic since preschool. My mother tolerated my experiments with color, melting crayons on the space heater in the dining room. The rich artistic exposure I had as a student in the Chicago Public Schools in the '50's and '60's sparked the desire to create art. When I went to Kindergarten at Hitch Elementary School, the room had floor-to-ceiling windows and easels set up for children to draw and paint. I remember painting pictures of bucking broncos, cowboys and cattle and seeing my paintings displayed on the walls of the school. From Kindergarten through my high school experience at Taft I saw the WPA murals and prints of famous artworks on the walls of classrooms and the hallways. I particularly remember "Blue Horses" by Franz Marc.
On Saturdays my sisters took me to the Art Institute or the Field Museum. All admissions were free and the CTA only cost 10 cents so the excursions fit into our limited budget. I sketched, wandered and absorbed the artistic venues of the city of Chicago.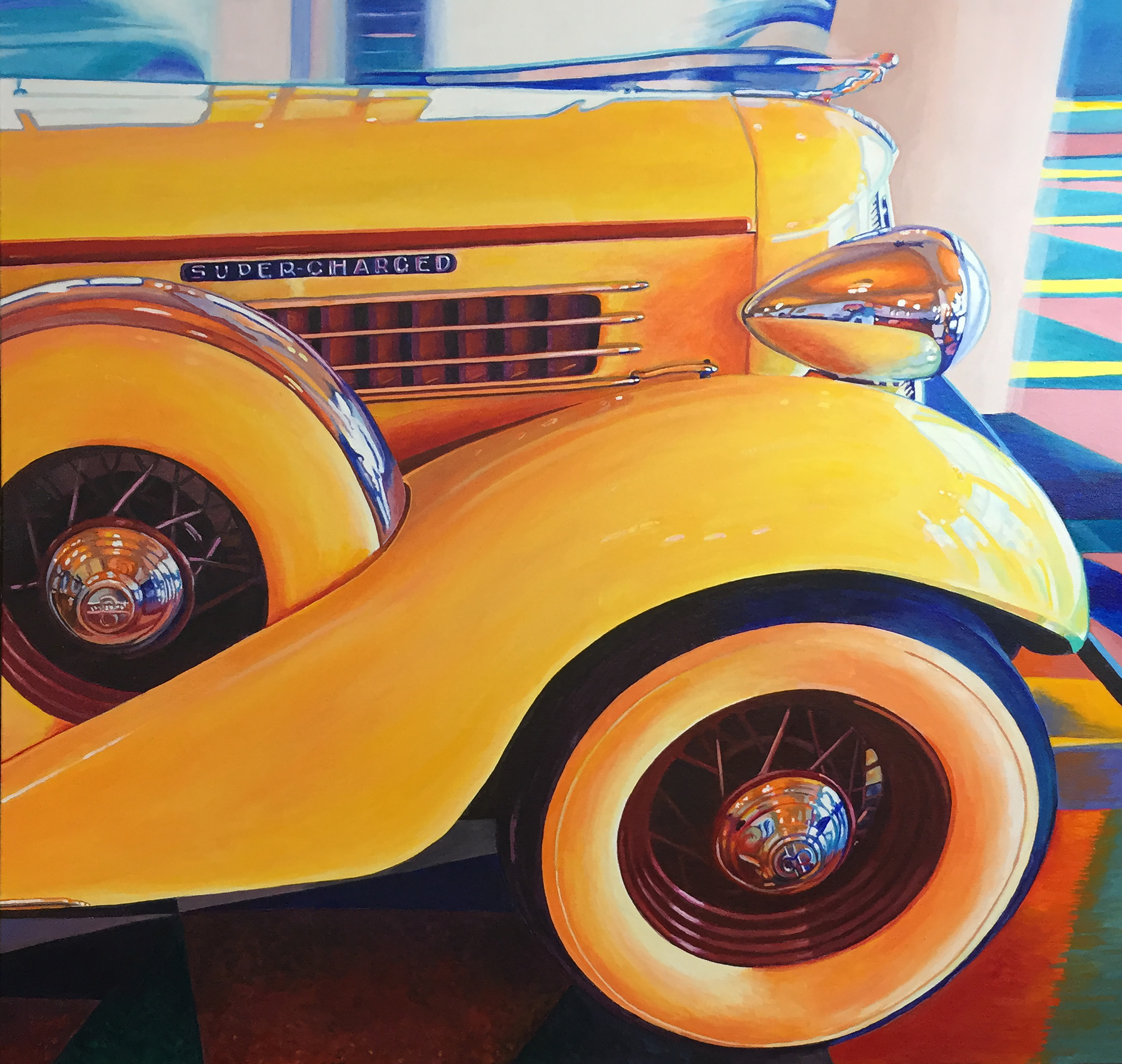 Was there a single incident or moment when you realized that this was your passion?
There were many moments throughout my life that have reinforced my passion to paint; from my uncle drawing pictures of animals for me when I was 5 to working in 1989 with Keith Haring on his Chicago Murals. Each day brings on visual exposure that I interpret through my painting.
What does being able to live and work in Illinois mean to you?

Illinois schools have provided for me an education and a love for the arts. I was a product of the Chicago Public Schools and earned a Bachelors and a Masters in Illinois universities. I worked in Chicago Public Schools and earned a living teaching art. I feel I opened the eyes of many individuals to the beauty in the world and kindled a passion in them to create and appreciate art. All art is experiential and Illinois is my home and the majority of my experience is in Illinois.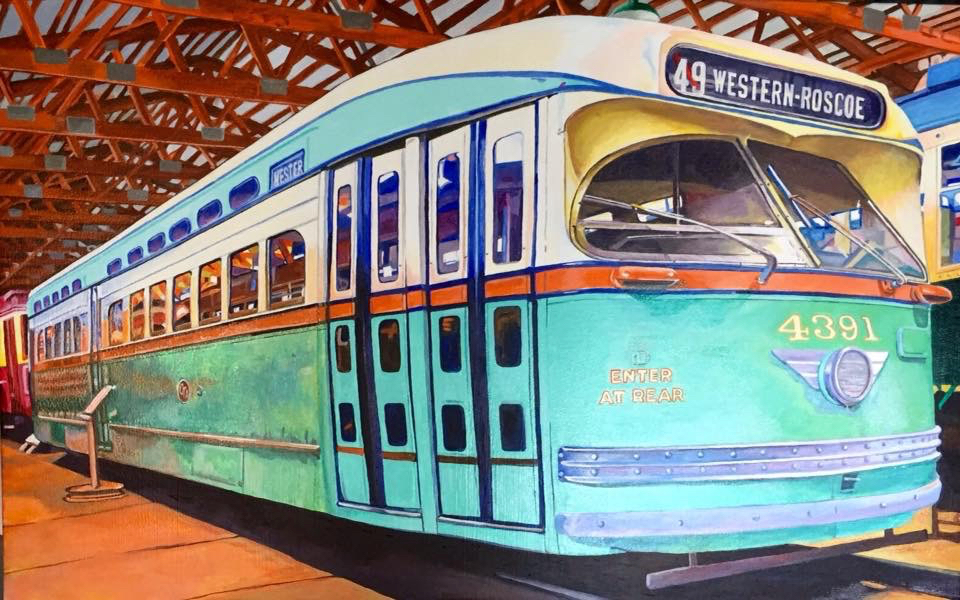 What do you like about Illinois?
Illinois has vast esthetic landscapes. It has prairies, natural forests, amazing sunsets and wonderful roads. You can wind down the Mississippi following the western boundary of Illinois on U.S. 61; take Route 66 the Mother Road to California or I-57 to Memphis. I use images of iconic figures of the contemporary including the road trips to bring the viewer a different beautiful view of the ordinary.
What is your favorie medium to work in?

My favorite medium is acrylic paint. I build my own stretchers and stretch and prime the canvas.
Where can people view or purchase your work?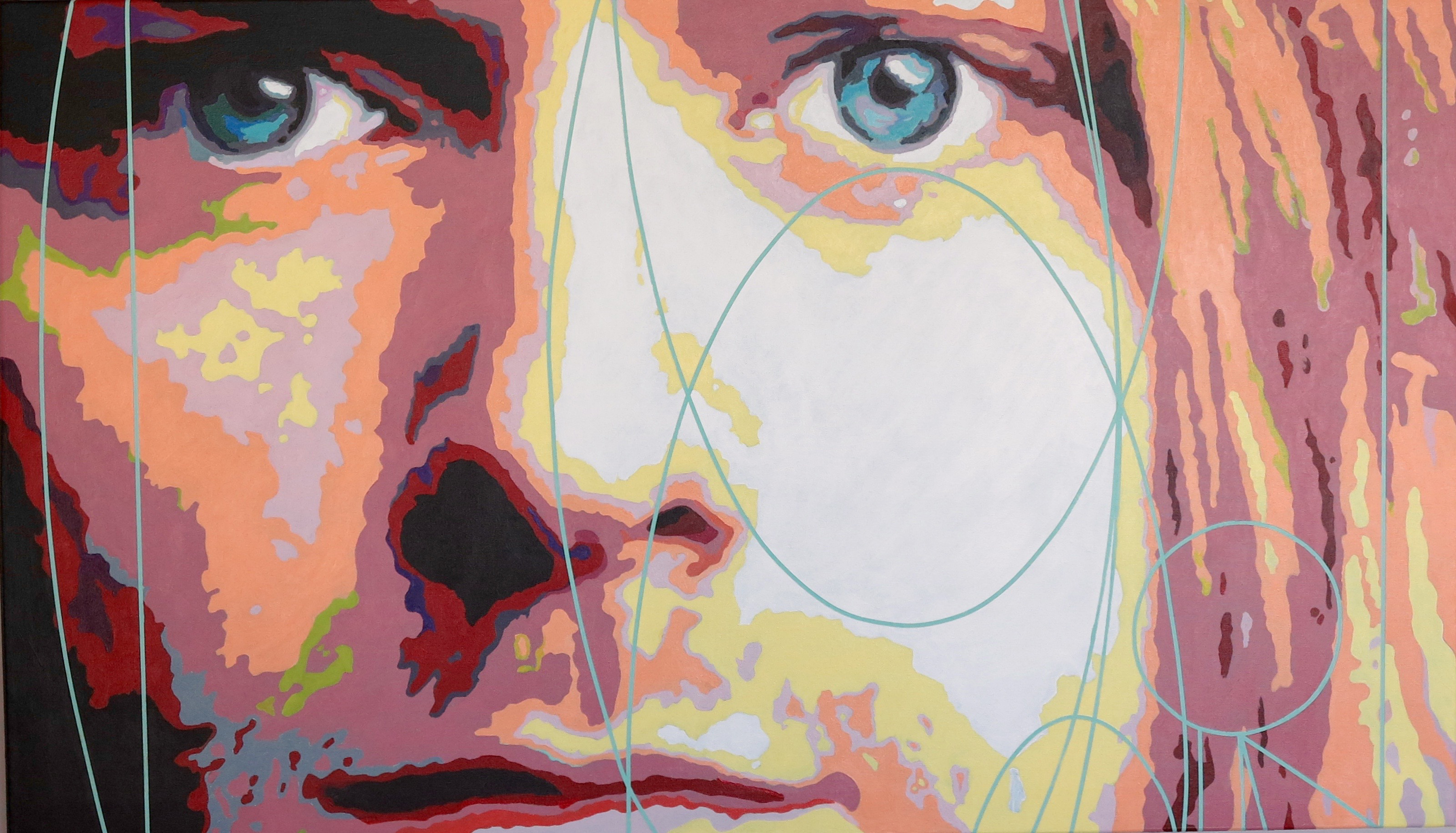 My work can be viewed on my website Abboreno.com On my Facebook page Tony Abboreno Artist. I regularly exhibit at the Oak Park Art League and the Elmhurst Artists' Guild.
I can be contacted by email ajabboreno@gmail.com.
What artist inspires you and why?
My early works were influenced by Stuart Davis and his American Cubism. Especially Davis' work with figure and ground relationships. When it came to color, Josef Albers and his color experiments showed me that color was influenced greatly by its juxtaposition and that brightness does not exist without dullness. For subject matter, I have to say that the work of Andy Warhol and his popular subject matter have given me direction into what I am doing today.