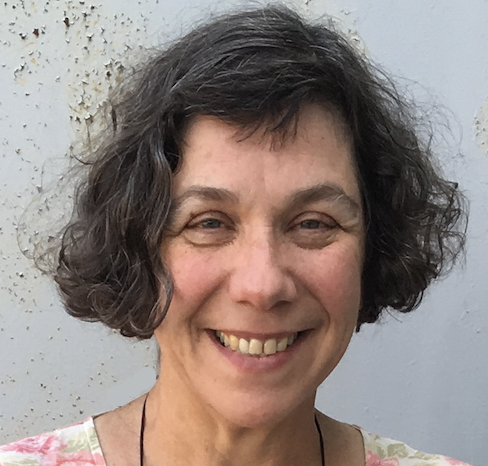 Gabriella Boros is our October Artist of the Month from Skokie, Illinois. For the past eight years Gabriella has beeen relishing woodblock printmaking which she defines as her favorite medium to work in. Gabriella's paintings have been viewed not only in Illinois but internationally as well.
How long have you been an artist or when did you start?
I have been creating art in one way or another since my earliest memory. There never was a period when I did not paint, draw or in some way express myself artistically.
Was there a single incident or moment when you realized this was your passion and if so, would you tell us about it?
When I was an art student doing my junior semester abroad in England, I realized that my entire sense of self could be expressed through art. This sudden feeling of power and excitement surged through me. To this day, I get as excited whenever I embark on a new project.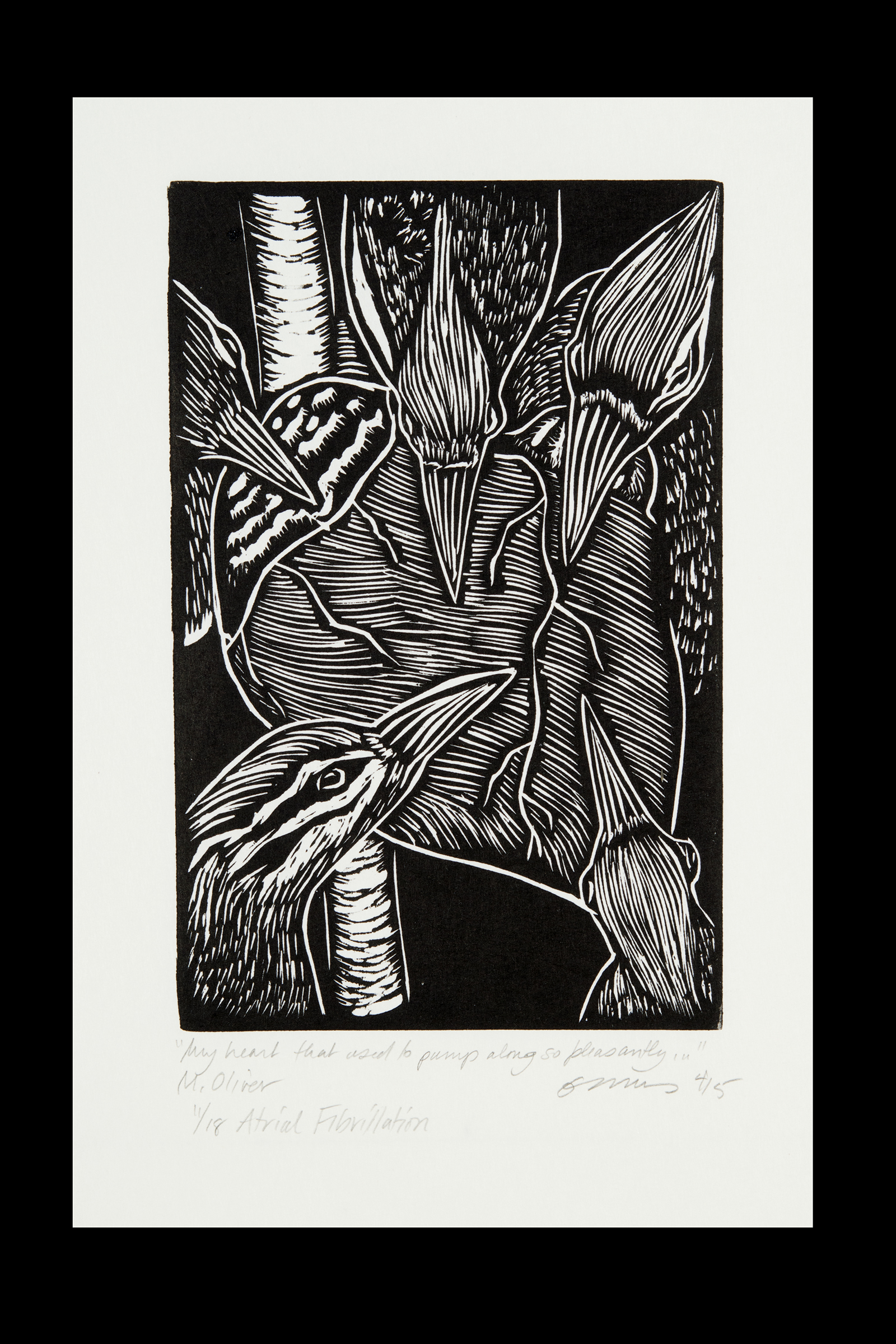 What does being able to live and work in Illinois mean to you?
The State of Illinois has the benefit of so much geological appeal which inspires me to create my art. Lake Michigan inspires me by the shifting colors and tints and the ripples and waves and calming sounds of the water. Three times a week you can find me walking in Harms Woods, a small forest preserve near me, drawing inspiration from the natural beauty and posting to my Instagram account for the entire world to savor. Farther afield, I enjoy hiking the Mississippi Palisades, Starved Rock and Mathiessen State Parks, Ferne Clyffe, Shawnee National Forest, Cache River, Forest Glen Nature Preserve, and Giant City State Park. These are all places that offer a place for the brain to recharge.
What do you like about Illinois?
Illinois, especially my community, has so much ethnic diversity. There are 87 languages spoken at my children's high school. Although they have both graduated now, I still have fond relationships with the other parents. The ethnic diversity ensures that I learn about the many different peoples around the world every day. Chicago is a city full of rich cultural offerings, drama, art, music and architecture. Evanston is a great college town offering all sorts of culture and food as well. All these opportunities enrich our lives and make us better humans.
What artist inspires you and why?
My artistic inspiration derives mainly from the German Expressionists of the early 20th century. Max Beckmann in particular is important to me. More contemporary inspiration has come from Paula Rego, Philip Guston, and Susan Rothenberg.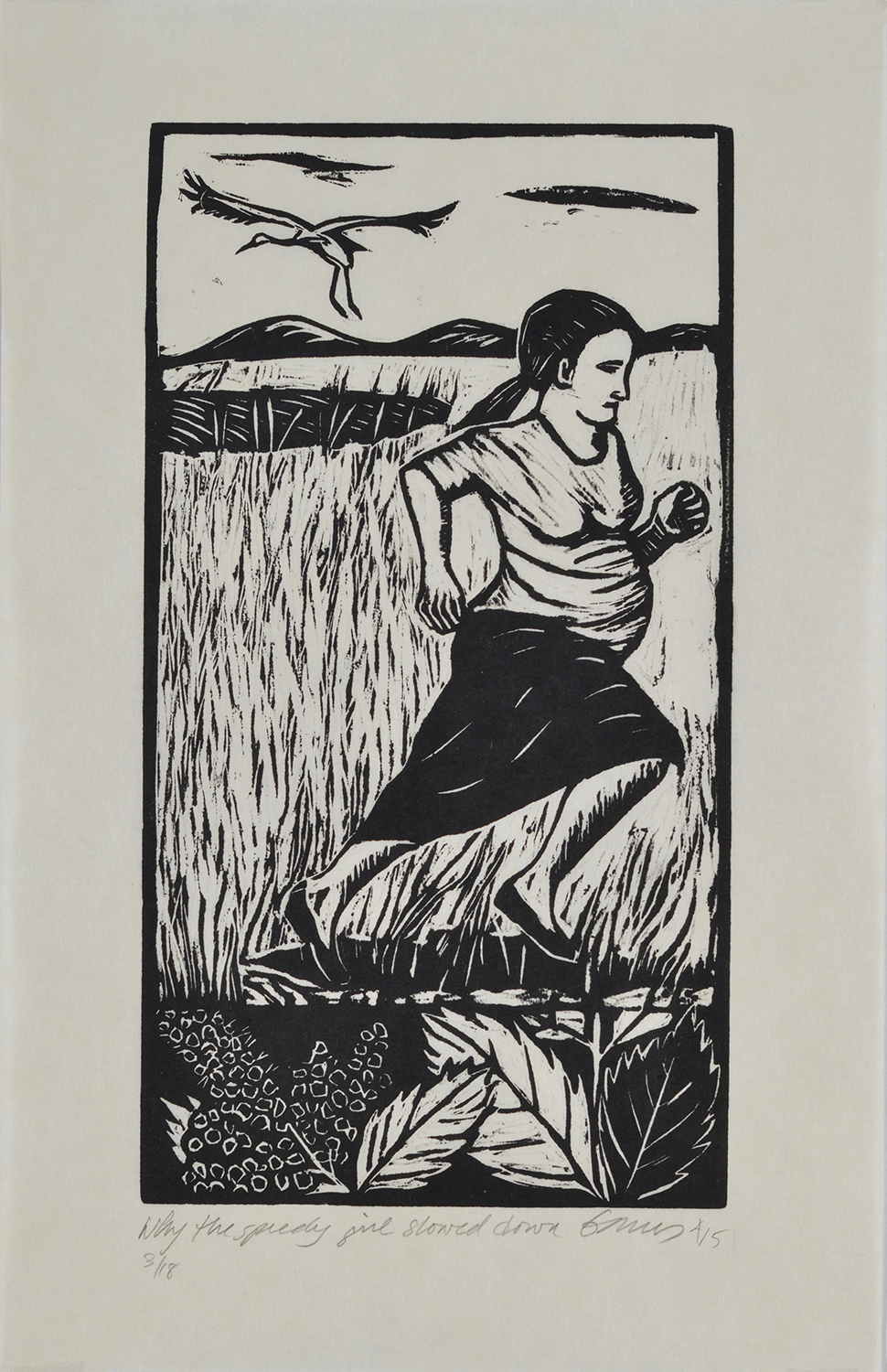 Where can people view or purchase your work?
My work is currently hanging at the Dittmar Gallery in the Norris Student Center of the Northwestern University Campus, 1999 Campus Drive in Evanston. The show continues through Oct. 13. My work is always accessible on my website www.gabriellaboros.com.
What is your favorite medium to work in?
For the past eight years I have been relishing woodblock printmaking as my medium. Although I have paintings in oil, acrylic on paper, acrylic on wood panel and done some mixed media, books and sculpture, printmaking is my focus right now. I love the challenge of conveying my message in black ink through line, pattern and composition.
What opportunities does Illinois present to local Illinois artists?
Illinois has many small galleries as well as established art museums where artists can aspire to show. There are many online artist sites and art groups which can create useful networking tools. The State Illinois has some artists' grants which are also a source of funding for local talent.