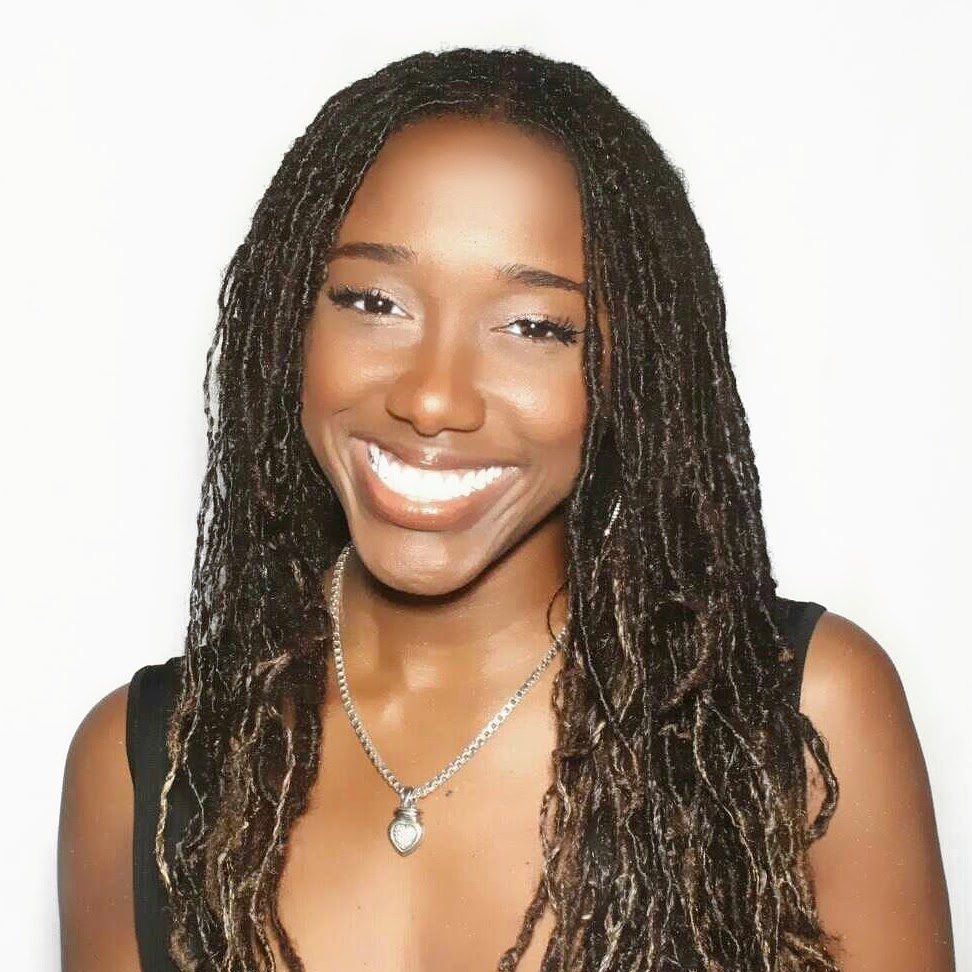 Danielle Harth from Chicago, is our Artist of The Month. Danielle began painting 12 years ago while attending college. Artists and public figures who are over-the-top and unapologetically maximize their opportuniotes inspire her. She believes everyone is an artist and everyone has the potential to manifest their unique gifts
What does being able to live and work in Illinois mean to you?
Being able to live and work and Illinois is a privilege that builds character and exposes you to the polar complexities within the United States and world. There is beauty in the differences between the affluent cities and the agricultural, rural regions. In Illinois you can be exposed to great wealth and extreme poverty. There is diversity and integration and blatant segregation.
There is safety and there is crime. In Illinois you can experience summer, winter, fall, and spring weather within the same week, which builds resilience, character, and flexibility. Fortunately, you don't have to commonly worry about earthquakes, hurricanes, tsunamis, or forest fires. There are plenty of opportunities to learn, grow, and become stronger as a resident of Illinois.
How long have you been an artist or when did you start?
Before I went away to college I was excited to have a dorm room, and I wanted a painting to make my space feel like my home. When I searched for one, I didn't find any that I could afford which also resonated with my style. So, I expressed to my mother that I wanted to create my own painting. She fully supported me and purchased my canvas, paint, and brushes. That was 12 years ago, and I have been painting ever since. Prior to that, I did not have any art-training but I've always had my own style and I was exposed to musical art through playing the cello in my childhood.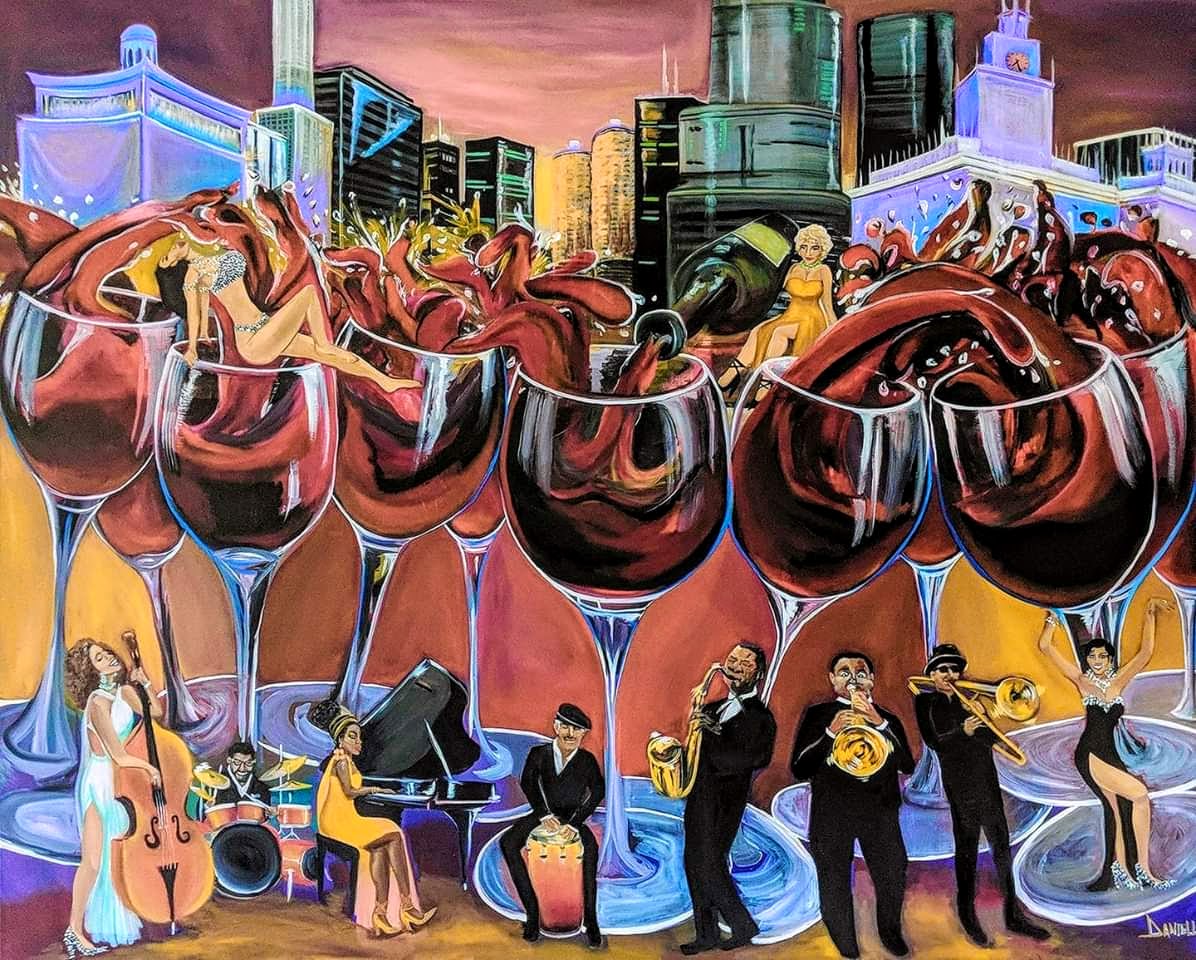 What do you like about Illinois?
Chicago is what I like most about Illinois. After running the Chicago marathon and passing through 29 of the 77 neighborhoods on foot, I gained a greater appreciation of Chicago's diverse infrastructure and beauty. The Great Chicago Fire of 1871 wiped out so much of the city's structure, and now Chicago is the third most populated city in the United States. Chicago continues to be like a phoenix that rises from its ashes. Despite the socio-political challenges of Chicago's history and present, it continues to carry so much culture. There are great people, gifts, minds, innovation, and food that come from Chicago, Illinois.
What artist inspires you and why?
Everyone is an artist and everyone has the potential to manifest their unique gifts. Jesus Christ is the greatest artist of all time and the source of my creativity.
However, I'm inspired by bold, over-the-top artists and public figures who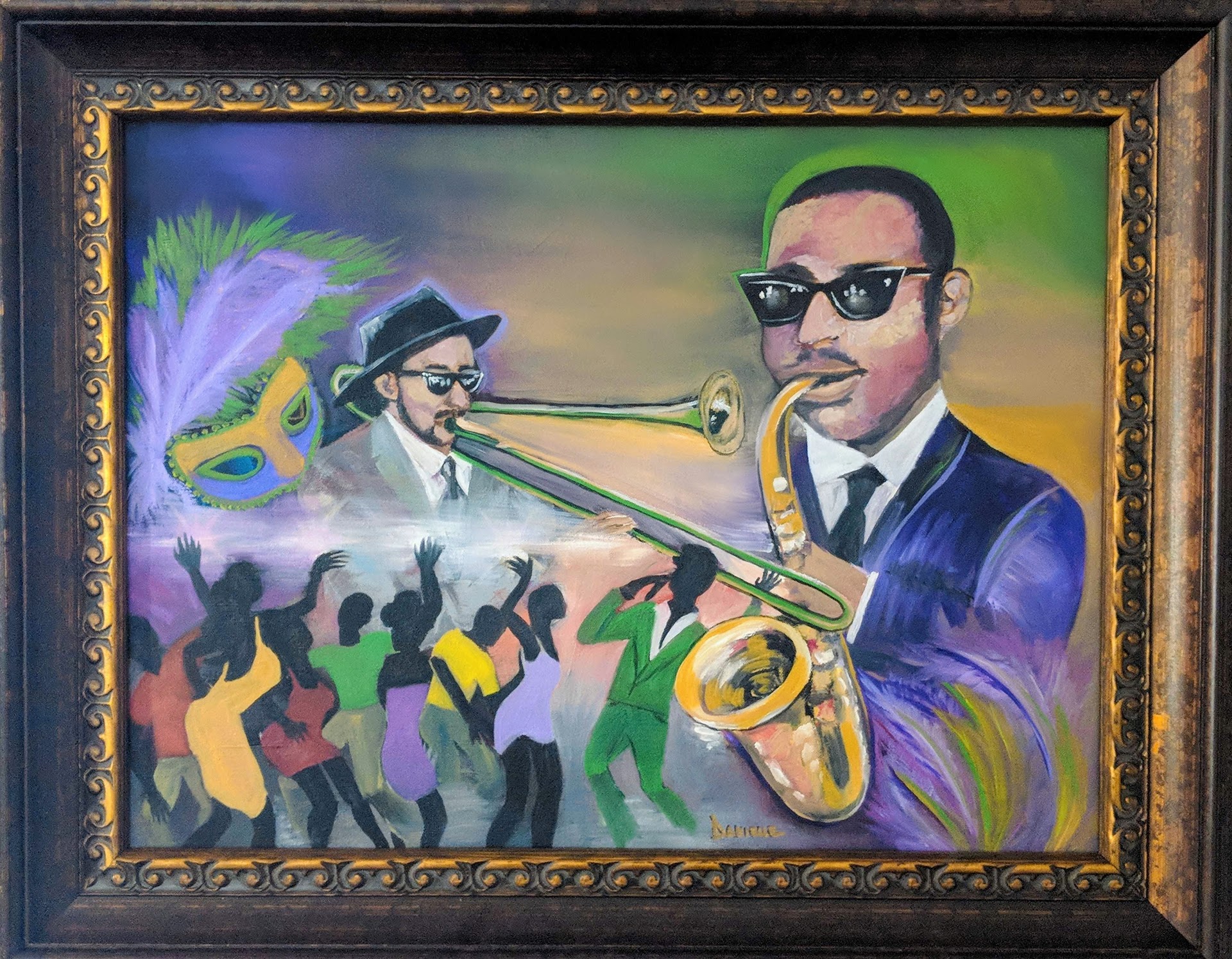 unapologetically maximize every chance they get. So, my list is long: Danielle Harth, Bobbie Harth, Ernie Barnes, Harmonia Rosales, Henri de Toulouse-Lautrec, Josephine Baker, Cher, Grace Jones, Janet Jackson, Kanye West, Oprah Winfrey, Marshawn Lynch, Naomi Campbell, Madonna, Prince, Scary Spice (Melanie Brown), Beyonce, Dolly Parton, Eddie Murphy, Erykah Badu, Lenny Kravitz, Maxwell, Dennis Rodman, Dr. Jennifer LaCivita, Dr. Crystal Laura, Dr. Beth Rom-Rymer, Gerald Griffin, Dr. Bill Winston, Joel Osteen, Dr. Matthew Stevenson, Dr. Gloria Ladson-Billings, Dr. Django Paris, Dr. Patrick Corrigan, and Ibrahim Wann.
What is your favorite medium to work in?
Oil paint is my favorite medium. Oil paint does not dry quickly, I like to take my time and not rush. Also, oil paint allows layering to take place which creates great complexity and rich colors.
What opportunities does Illinois present to local Illinois artists?
There are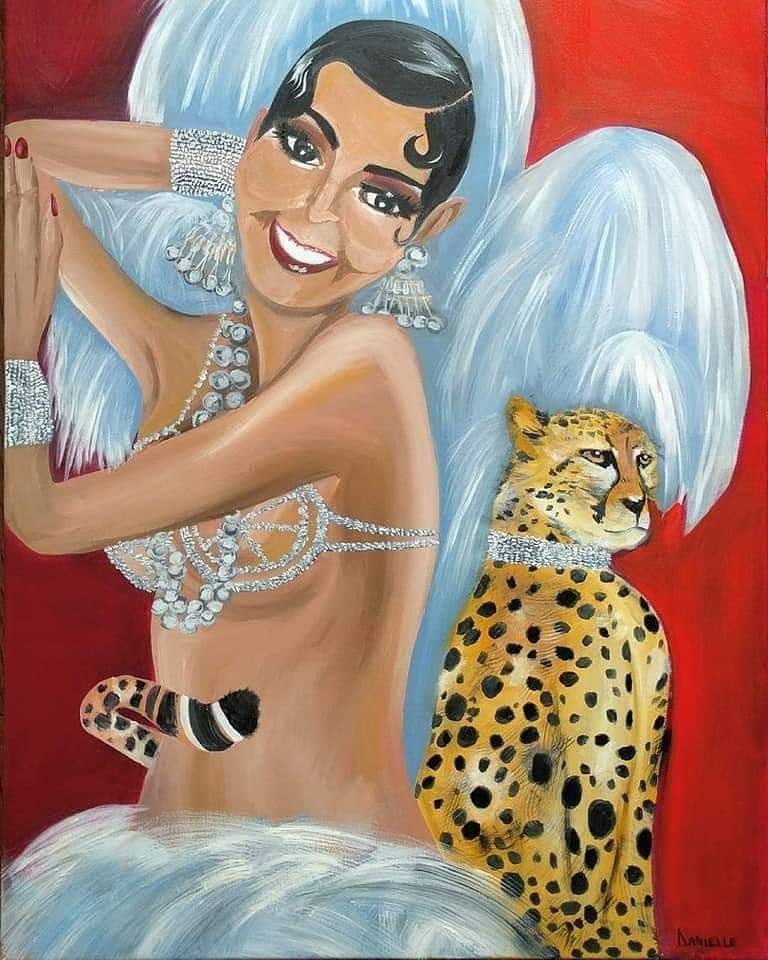 ways to create your own niche as an artist in Illinois because there is always a need to unite people through art. I have been afforded the opportunity to become an art therapist through the dual Master's in Counseling Psychology and Art Therapy program at Adler University. I have been able to facilitate psychoeducational groups at the Cook County Department of Corrections. I have created artwork for Chicago State University. I have been able to teach art to everyday people and witness them be encouraged from being able to make something beautiful from nothing. I have performed live paintings in church, fundraisers, poetry slams, and musical events. With a creative mind, you are able to make your own opportunities in Illinois as a local Illinois artist, there are no ceilings. I look forward to the future of art for local Illinois artists.
Was there a single incident or moment when you realized this was your passion and if so, would you tell us about it?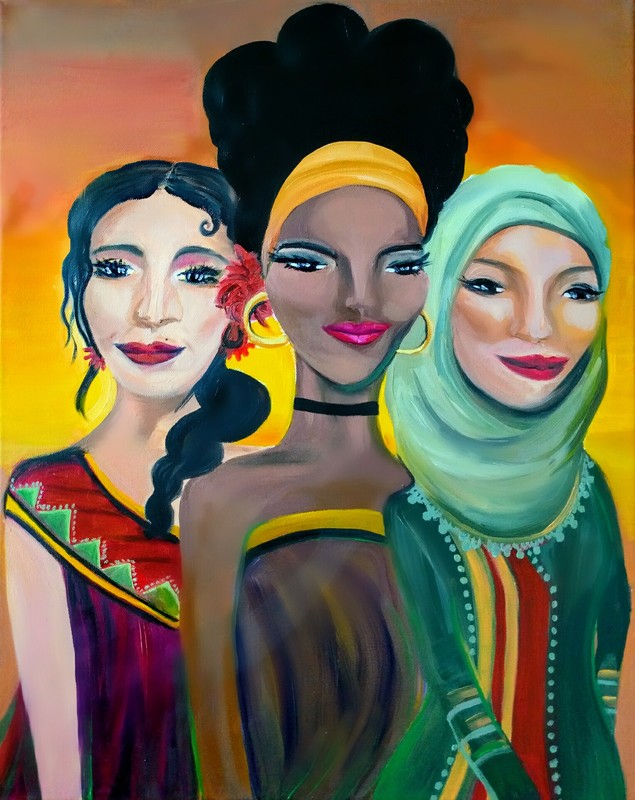 Instead of a single incident, it is anytime I begin a new painting, persevere and get past the discouraging phase of the unfinished piece. Overcoming difficulty and producing beauty is when I feel most powerful. Being proud of the final product and having the anticipation of sharing it with the world is the greatest feeling for me. It is encouraging to take nothing and make something beautiful out of it that will build a bridge between you and others. Based on my own experiences, I understand art or creation to be taking ordinary tools and transforming the ordinary into something extraordinary, so that others can have their minds provoked to do something to improve the condition of their lives. Creation for the purpose of improving life for others is what I am most passionate about by any means necessary. In addition to being an artist, I am a certified school psychologist, certified school counselor, licensed professional counselor, art therapist, and a doctoral candidate in educational leadership. My intent is to use my vision, education, and creativity to develop solutions that will improve culture, systems, and life for people.
Where can people view or purchase your work?
Instagram: @danielleharthfineart
Facebook: Danielle Harth Fine