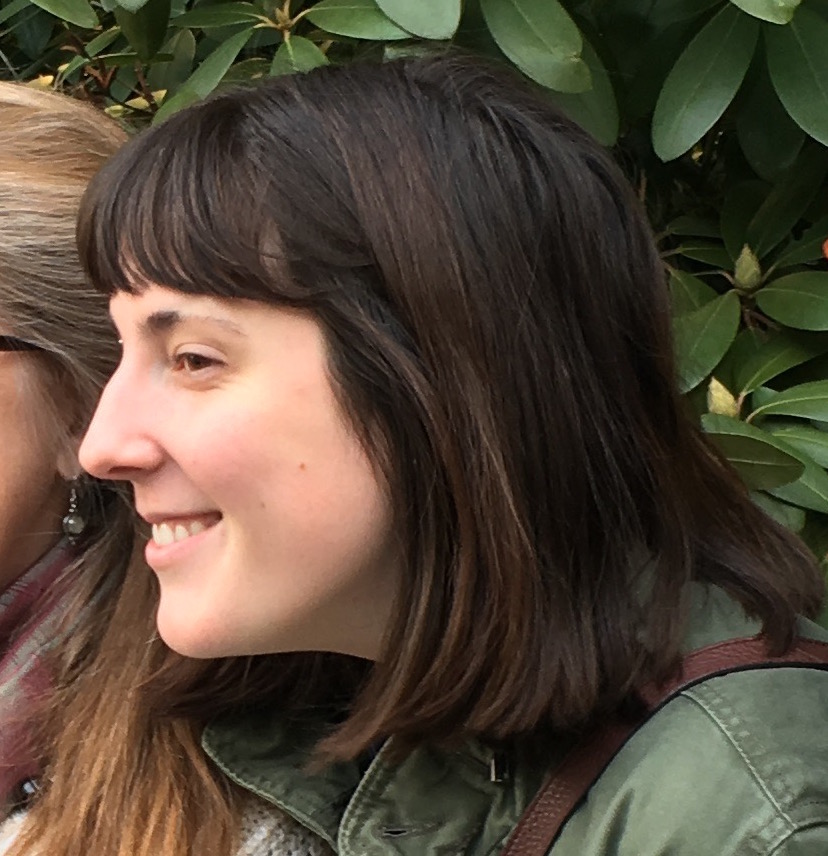 Eliza Von Zerneck is a freelance illustrator and designer from Peoria. Her favorite medium to work in is acrylic paint. When her residency at the Prairie Center of the Arts was put on pause because of COVID-19, she found new ways to create art in her own home. Lately, she has been using scraps from my mom's fabric trunk to make patchwork illustrations and soft sculpture pieces.
How long have you been an artist or when did you start?
I've been a fan of art much longer than I've been an artist. I scribbled with crayons and markers during school just like everyone else, and I loved being praised for my drawings by my teachers, but the real seeds were planted in the evenings when my parents would read me picture books. I couldn't fathom how someone could create those intricate illustrations, but I loved looking at them while my mom read the words out loud.
I didn't start creating my own art outside of school assignments until I was about 16, and I haven't stopped since!
Was there a single incident or moment when you realized this was your passion and if so, would you tell us about it?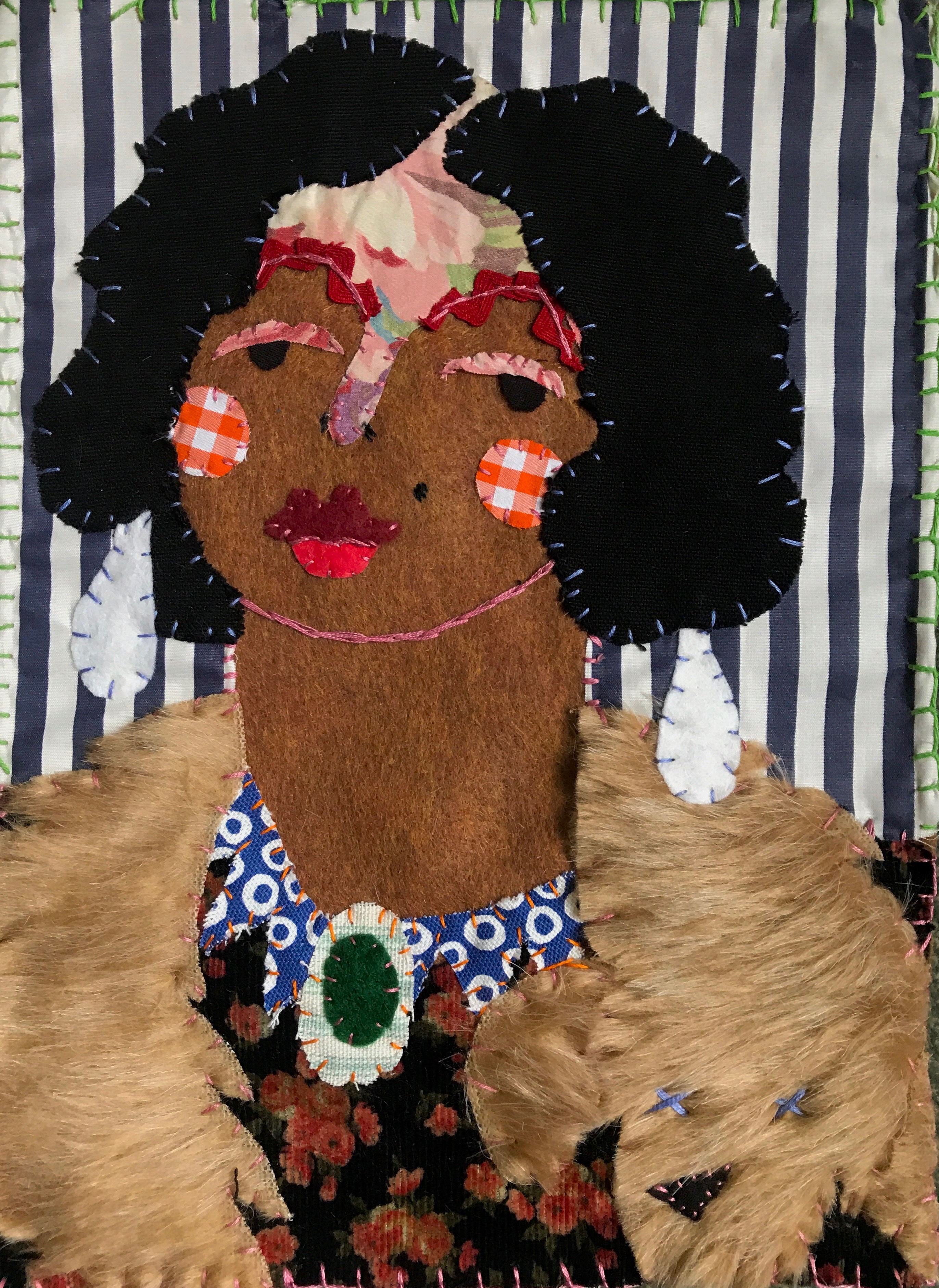 When I decided to pursue an education in art at age 18, I was still unsure that it was my passion. That feeling became a lot worse when I got to art school and was suddenly surrounded by people my age who were incredibly dedicated, zealous, and talented artists (and who seemed much more fully-formed than I would ever be!). It took me a long time to catch up to them—for me, that spark of passion only came along after years of hard work in developing my skills. It's always easier to be passionate about art when you're able to make things that live up to your expectations and match the images in your head. Until that happened, I kept myself going with the encouragement from my professors and the inspiration I got from all my talented peers. Now, I can't seem to stop making art, and I go to my studio every day excited to see what I'll be able to do.
What is your favorite medium to work in?
My first love, and my most reliable medium, is acrylic paint. I love how flexible it allows me to be—it dries quickly, it lets me layer easily, and it's cheap! I rarely plan a piece too meticulously before I start, and acrylic paint lets me improvise and figure it out as I go, changing and tweaking things along the way. When my residency at the Prairie Center of the Arts here in Peoria was put on pause for a few months because of COVID-19, I had to figure out some new ways to create art in my own home. Lately, I've been using scraps from my mom's fabric trunk to make patchwork illustrations and soft sculpture pieces (along with a few face masks). I've also hit my stride with digital illustration during quarantine, and it's been enjoyable to be able to switch between all these mediums when I'm making art.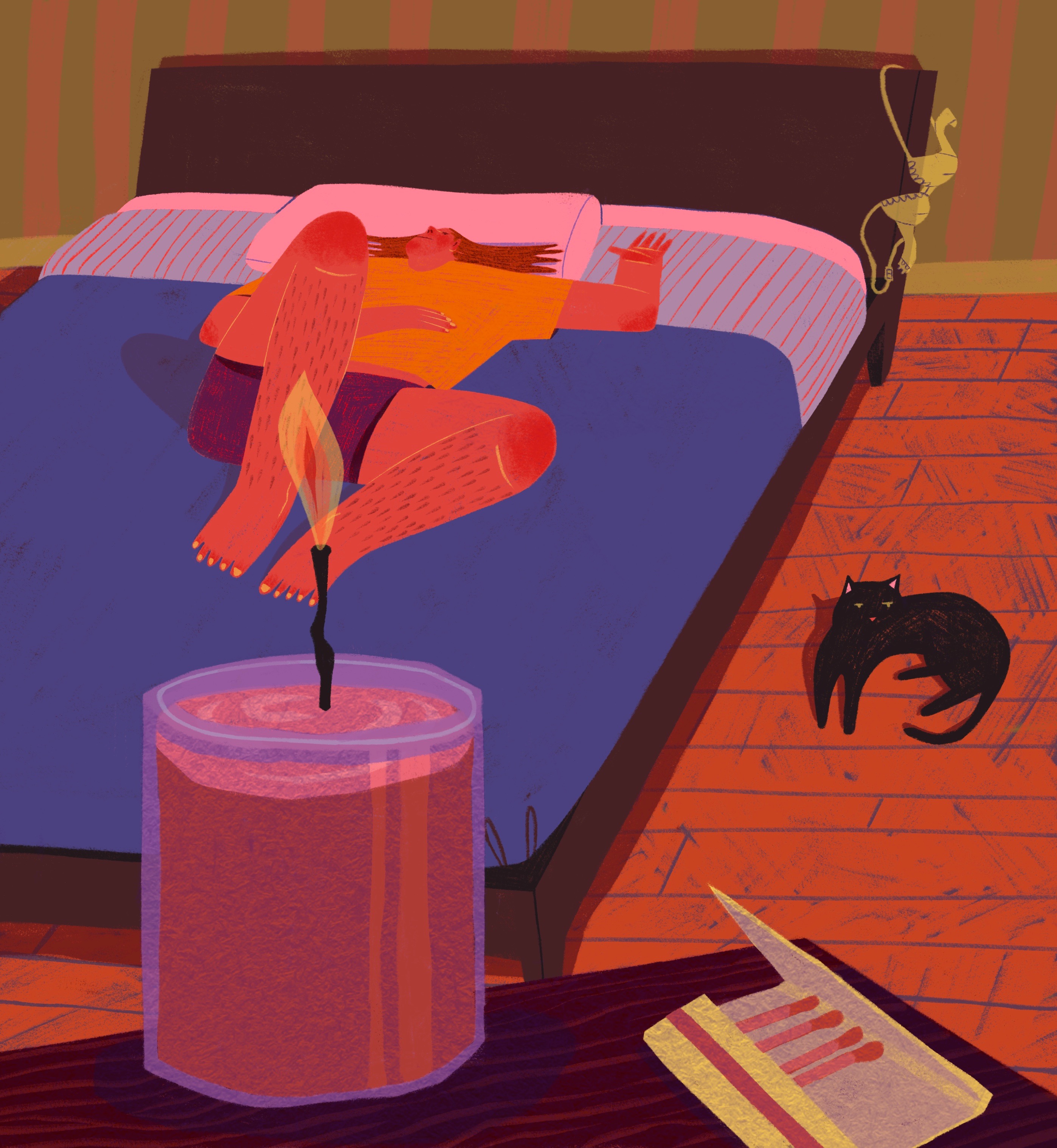 What do you like about Illinois?
The people here in Illinois are really the best around. One of the things I value the most in myself is the perspective I gained from growing up here in the middle of America—a perspective that those on the coasts sometimes lack. The food and the landscape aren't too bad, either.
What does being able to live and work in Illinois mean to you?
It means so much to be living and contributing to the community that raised me. It's really a great place to live, and I can't wait until it's safe again to go back to exploring it.
What opportunities does Illinois present to local Illinois artists?
My hometown of Peoria, Illinois is an incredibly accommodating place for artists, in large part due to those in the community who are dedicated to fostering the local art scene. Michele and Joe Richey, the founders of the Prairie Center of the Arts, have spent years being patrons and supporters of artists through their residency program. Jonathon and Nikki Romain founded Art Inc to inspire and empower the community through art. Doug and Eileen Leunig and their organization Big Picture Peoria provide countless opportunities for artists to get their art seen and also be paid for their work, which is all too rare for artists. And Arts Partners of Central Illinois does tremendous work in promoting art, including through their annual Sky Art Peoria program, which showcases local artists' works on billboards! I'm lucky to have had one of my paintings recently chosen for a billboard, and it's amazing to think that thousands of people will see my work in such a unique way. The more that a community supports artists, the more artists will flock to that community, and that is happening all over Illinois right now.
What artist inspires you and why?
Right now, I'm especially inspired by the resilience, clarity, and sophistication of work that's being made by the Black artists and illustrators I follow. Preston Jackson is an example of a nationally recognized Illinois artist who has been creating prescient and powerful art celebrating the history of Black people in America for decades. He has a number of sculptures here in Peoria, and I've seen firsthand the effect his work has on people's hearts and minds. Some other favorites from my social media feeds are Xia Gordon, Theresa Chromati, Kathia St. Hilaire, Eric Telfort, and Skye Volmar.
Where can people view or purchase your work?
Well, thank you for asking! My work can be found on my Instagram (@elizadrewlittle) and on my website (elizavonzerneck.com). Inquiries about purchasing specific pieces or requesting commissions can be sent to my direct messages on Instagram or to my email address (evonzer@alumni.risd.edu).