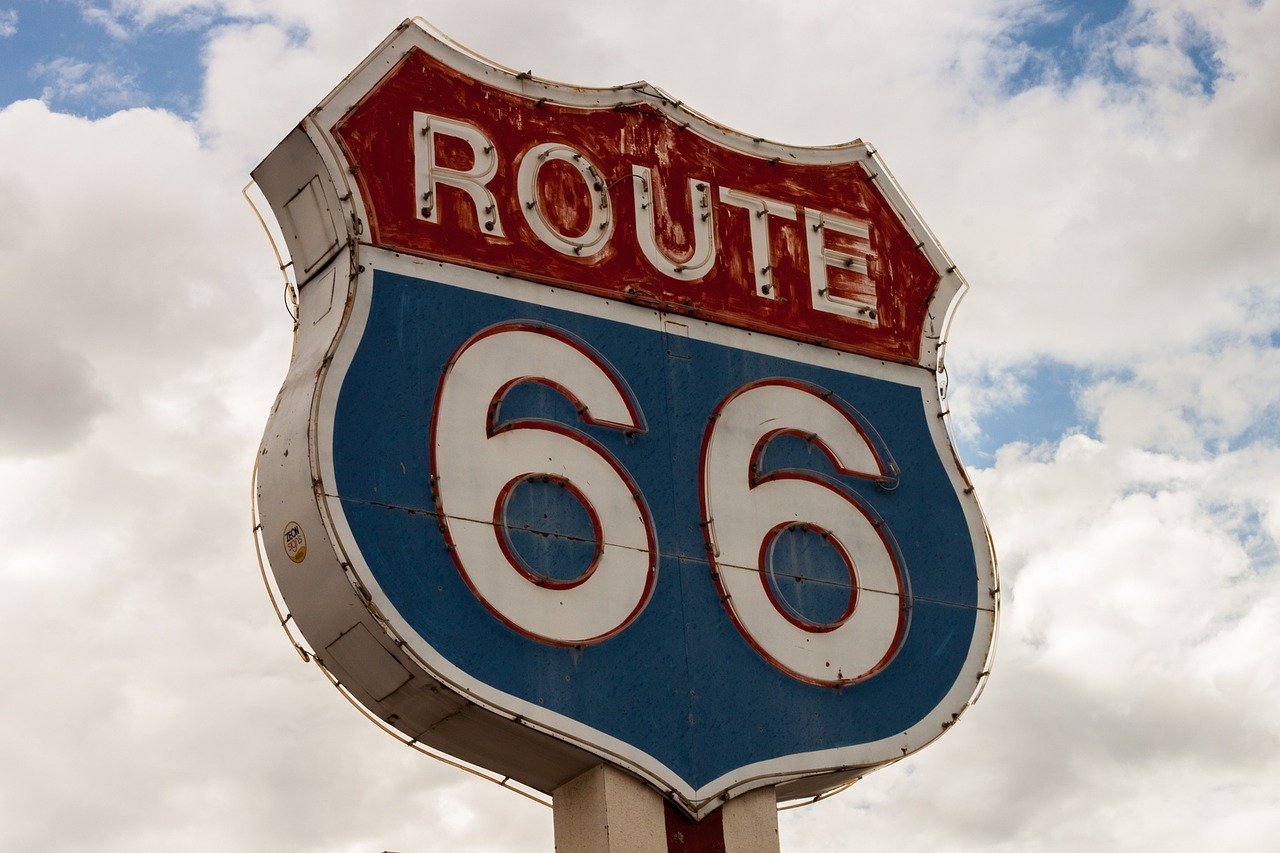 The most famous road in America, traveled on by generations, is a symbol of unlimited mobility and freedom of the road. Route 66 is iconic for America's highway culture – and it starts right here in Illinois.
It was created in 1926 as part of the numbered highway network and became the preferred road west. It quickly gained fame as the shortest route between the Midwest and the west coast as it passed through the American Southwest.
On March 5, 1989, the Route 66 Association of Illinois was formed to preserve, promote and enjoy the past and present of U.S. Highway 66. In the late 1990s, Illinois Route 66 was designated a state heritage tourism project.
It began in Chicago and ran west through Missouri, Kansas, Oklahoma, Texas, New Mexico, Arizona and ending in California. From the start at Chicago's Buckingham Fountain, the Mother Road continues 300 miles southwest through Illinois. Communities sprang up along Route 66, from diners to gas stations, to support and provide for the travelers.
The Route 66 Hall of Fame in Pontiac commemorates the people, place and everything that gave it its special character.
For more information on traveling Route 66 in Illinois, click here.