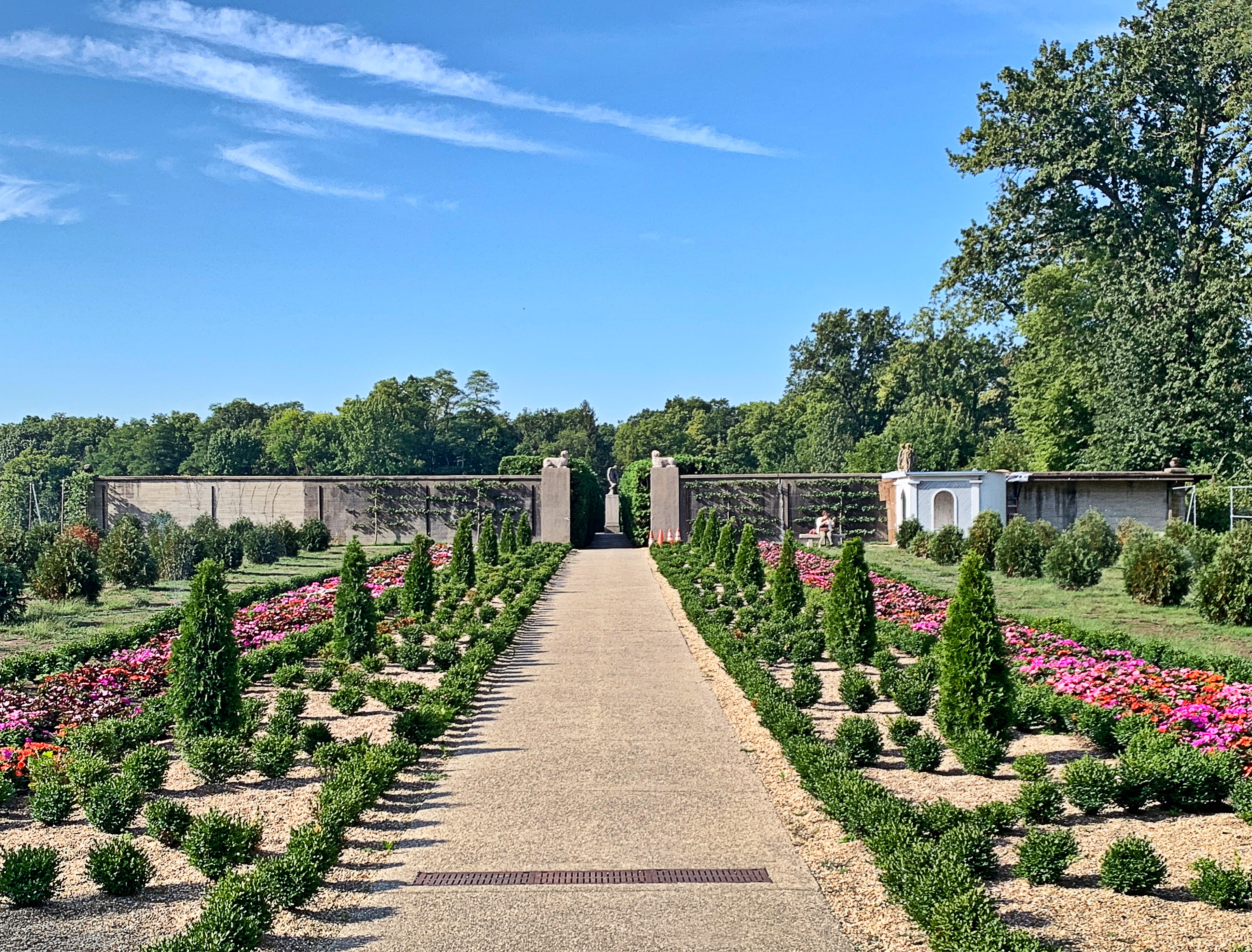 Located in Monticello in the heart of Illinois, Allerton Park and Retreat Center contains 1,500 acres of woodland and prairie areas, a 10-acre meadow, sculpture gardens, hiking trails and a historic mansion. Originally built as a private residence by artist and philanthropist Robert Allerton in 1900, the park was donated by Allerton to the University of Illinois in 1946.
Robert Allerton was born in Chicago on March 20, 1873. As a young man, he decided to forego entering his father's business in farming and banking, instead opting to dedicate his life to the pursuit of art. Eventually, he took over the management of some of his father's holdings in Monticello, naming the area "The Farms."
In the early 1920's, Allerton was introduced to John Gregg, who became a lifelong companion. Together the two traveled the world to discover different kinds of art in Asia and Europe, as well as managed The Farms and another property in Hawaii.
Today, Robert Allerton's legacy in the gardens is carried on by a small horticulture staff, seasonal employees and generous volunteers. These dedicated workers manage thousands of flowers, trees, hedges and grassland in the 14 Formal Garden features, as well as watch over the over 100 ornaments and sculptures on the property.
Additionally, the property hosts various lodging and event spaces, a seasonal café, and natural areas with miles of hiking trails.
More information on visiting the park, reserving event space or attending events hosted by the park can be found here.