Published: Wednesday, June 30, 2021 08:42 AM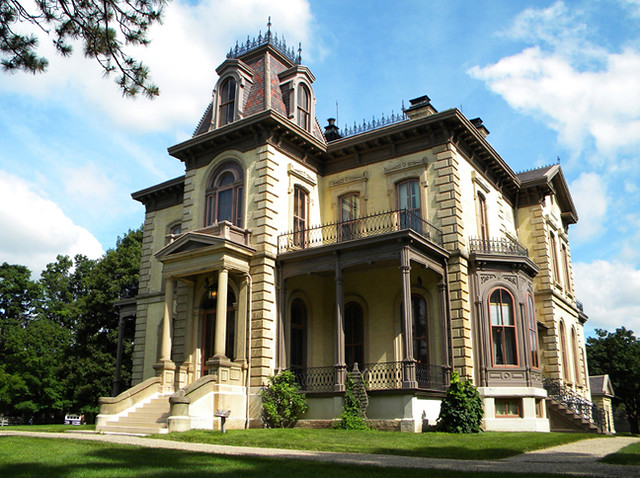 A beloved annual celebration in Bloomington will reach a lofty milestone in July. The David Davis Mansion State Historic Site will be celebrating the 25th year of its Glorious Garden Festival on July 16-17.
First hosted in 1997, the Glorious Garden Festival brings local residents and tourists to the Bloomington-Normal community to take part in garden-themed events and to share gardening knowledge.
The centerpiece of the festival is the Garden Walk at the David Davis Mansion. The walk allows gardeners and gardening enthusiasts two days to visit 11 private gardens located around the Bloomington-Normal area. The Garden Walk and the festival serve as a fundraiser for the David Davis Mansion Foundation's education programing and preservation initiatives. Those interested in joining the Garden Walk can find tickets on the David Davis Mansion's website or at several local garden centers in the area.
Several free events are also available for those attending the festival. The Garden Fair at the mansion will feature local artists, craftspeople and business with garden-related merchandise. The fair will also include activities and art projects for visitors.
Professionally led tours are also available for free, guiding visitors through Sarah Davis' historic garden and the David Davis Mansion. The Clover Lawn Gift Shop located in the mansion also offers the opportunity for attendees to purchase seeds for many of the heirloom plants they may have enjoyed during their tour of Sarah's Garden.
Those with young children are invited to attend the Blooming Public Library's Story Walk in Sarah's Garden, which will feature a reading of "Plant the Tiny Seed" by Christie Matheson. The walk is free for children 12 and under and will feature a scavenger hunt.
Learn more about the Glorious Garden Festival on the event's website.