Published: Wednesday, November 09, 2022 09:07 AM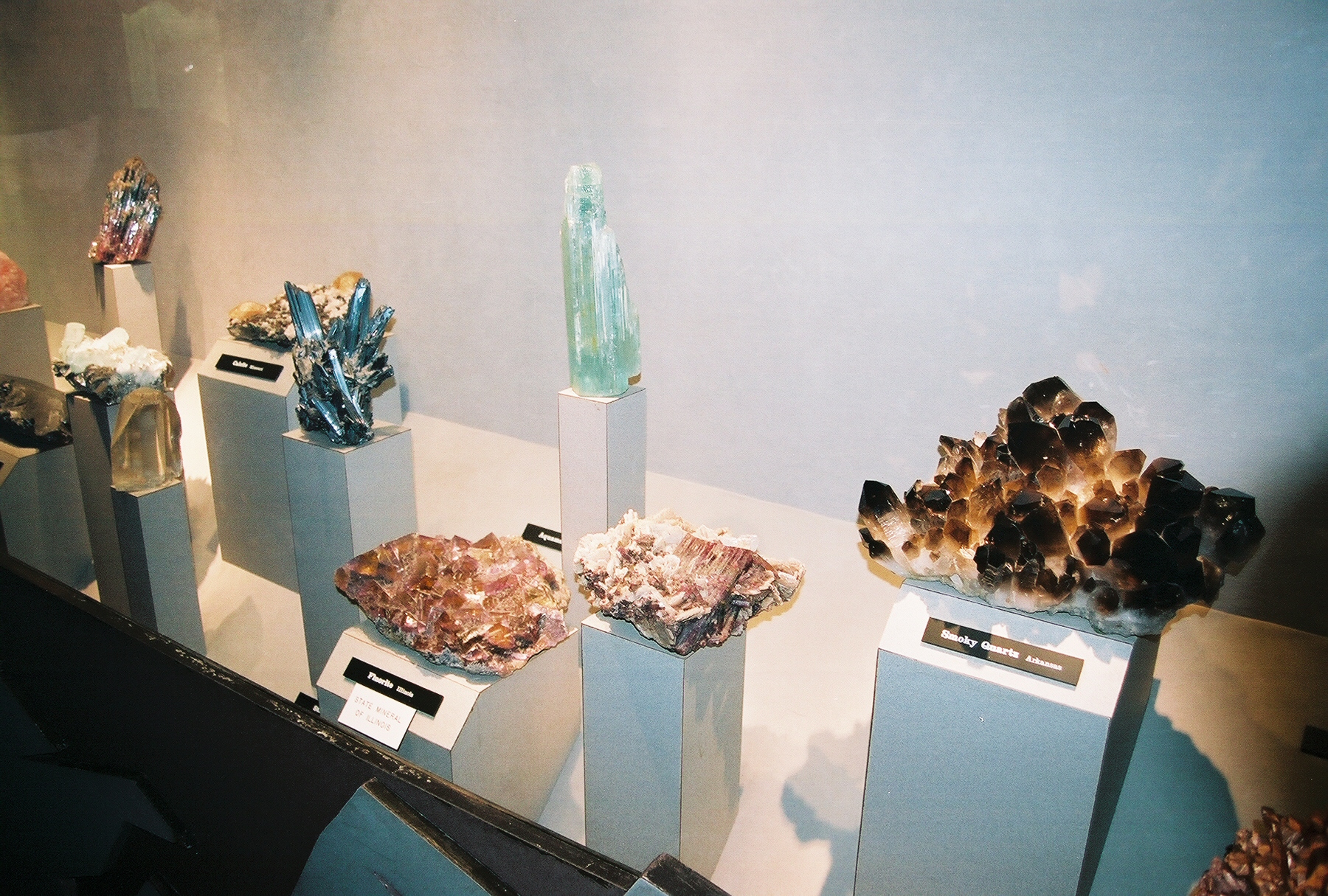 You wouldn't know it from driving through suburban Oak Brook, but the village is home to the only museum in America dedicated to lapidary art – the art of cutting and polishing precious stones.
The Lizzadro Museum of Lapidary Art is home to some of the world's most unique and historic collections of mosaics, jewelry, stone carvings, fossils, dioramas and gemstones. As a Smithsonian affiliate, the Lizzadro Museum has hosted exclusive exhibits from the Smithsonian Institute's collections. The partnership also facilitates collaboration on educational initiatives and research.
Founded in 1962 by Joseph F. Lizzadro, Sr., an avid lapidary hobbyist and collector, the museum has been building on to his original collection for 60 years. In 2019, the Lizzadro received a donation of several historic pieces from the Oakland County Museum in California – among them, a five-foot-tall jade pagoda that took 10 years to complete and was on display at the Chicago World's Fair in 1933. Interestingly, the Museum's move from Elmhurst to Oak Brook in 2019 enabled them to put the jade statue, titled Altar of the Green Jade Pagoda, on display for the first time. Also included in the collection is a nephrite jade imperial altar set from the Ming Dynasty and the Imperial Screen, a cinnabar screen encrusted with jade, amber, ivory, coral and gemstones that was gifted to Emperor Qianlong in 1791 during a visit to Southern China.
Museumgoers may notice that the logo of the Lizzadro Museum resembles a hanging jade vase. In fact, it does represent a hanging jade vase – the very first item in Joseph F. Lizzadro's collection. As a businessman and son of an Italian cobbler, Lizzadro was searching for a piece of raw jade that could be fashioned into cufflinks when a Chinese dealer sent him this intricate hanging vase in the late 1930s. Overwhelmed by the intricacy, Lizzadro found it too beautiful to cut – so he began his collection.
Today, visitors will find an astounding array of art pieces, jewelry, historical items, special exhibits and sculptures at the Lizzadro, along with activities for kids, collectors' clubs and science and chemistry-related activities. One of the most eye-catching pieces is the "Castle Lizzadro", an 18K gold castle sculpture, complete with agate resembling pools of water, gemstones and faceted diamond windows. It was built in memory of Joseph F. Lizzadro's late grandson, James "Chris" Lizzadro. The Lizzadro family had it commissioned in 1984 by Goldsmith William Tolliday of Garrard & Co., who was the crown jeweler of England until 2007. According to the Museum, Castle Lizzadro is the largest piece ever made by Tolliday.
This year, the Museum is celebrating its 60th anniversary with a special exhibit titled 'On The Cutting Edge: Contemporary Gemstone Sculpture Exhibit' that will feature a selection of modern gemstone sculptures by artists from North and South America. The new exhibit is open now through Jan. 22, 2023.
The Lizzadro Museum is ADA-accessible and open all year. Virtual tours can be viewed anytime on the Museum's website. Wednesdays are Free Admission Days for the public, while members of the Armed Forces are admitted free of charge on any day the Museum is open. Learn more about this unique cultural institution at https://lizzadromuseum.org.
Image: Lizzadro Museum of Lapidary Art - Elmhurst, Illinois - Mineral Display by Kankakee Carl is licensed under CC BY-NC 2.0.