Published: Thursday, January 26, 2023 12:30 PM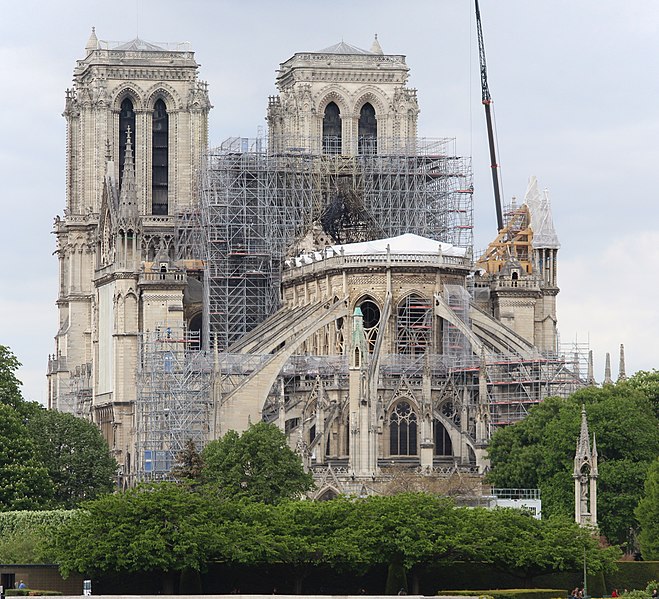 Chicagoan Dr. Carla Knorowski was an avid Paris traveler and fell in love with the city as a young woman. She has traveled to nearly every city named Paris to connect her love for the city around the world, amounting to nearly 89,000 miles of flying over the years. In her efforts, she has been hailed as a nonprofit leader and scholar and advocate for culture, education and the arts. However, five years ago marked an absolute shock to her and everyone across the globe.
In April 2019 when the Notre Dame Cathedral had endured fifteen hours under flames, Knorowski was in completely devastated. Being a prolific fundraiser, she put together an event to raise awareness and restoration funds for the iconic cathedral to expedite the construction and ensure that it would keep its classic French Gothic architecture in place. With the success of the event she raised a total of $500,000.
The event she created was a global virtual fundraising event whose participants included cellist Yo-Yo Ma, actress Glenn Close, and Notre-Dame Cathedral's titular organist Olivier Latry as well as others. Her efforts toward its reconstruction promoted her to the rank of Officer in its National Order of Merit (L'Ordre National Du Mérite) by the Republic of France, which was officially signed by President Emmanuel Macron. It is the second national Order of France, the first being the Legion of Honor. The Order recognizes distinguished civil or military service. Annually it is awarded to approximately 3,000 French citizens and 300 citizens of foreign nations.
The construction and restoration of Notre Dame was in the process of being renovated as it was nearing 850 years old. Luckily, many sculptures had been placed in an alternate location before the fire had begun and a lot of the stained glass was saved with the firefighters help. Thanks to Knorowski and her love for Paris and French culture, Notre Dame is closer to its 2024 reopening date in time for the next Olympics.