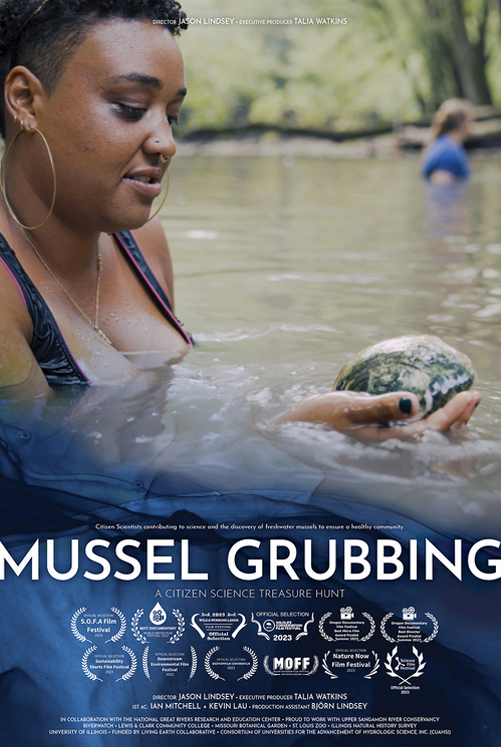 Documentaries are a wonderful resource that teach us about topics we may not have thought about otherwise — from crime, food production, scientific discoveries and even tiger kings. Documentaries also promote the sharing of knowledge across the world. One such documentary, "Mussel Grubbing," was filmed here in Illinois and has received international attention. Director Jason Lindsey won the Best Documentary award for his film at the World Water Film Festival in New York.
Lindsey's film examines research being done in the upper Sangamon River on freshwater mussels. "Mussel Grubbing" follows the story of a citizen scientist's discovery of finding a diverse collection of healthy mussels in the Sangamon River basin. The mussels contribute to a healthier river, which in turn improves the well-being of the community. The film's purpose is to highlight how everyday people in Illinois are supporting science in a way that is vital to the welfare of their local environment. The filmmakers wanted to show that community science projects are for everyone, regardless of their experience with science.
Lindsey's film was one of only two to open the United Nations 2023 Water Conference. This documentary showcases the importance of not only local art, but also local engagement in science. It combines the beauty of art and filmmaking with the magnificence and practicality of science. We often think of the arts and of science as two separate entities; however Lindsey masterfully combines both in his award-winning documentary.
To learn more about "Mussel Grubbing," visit the director's website here.