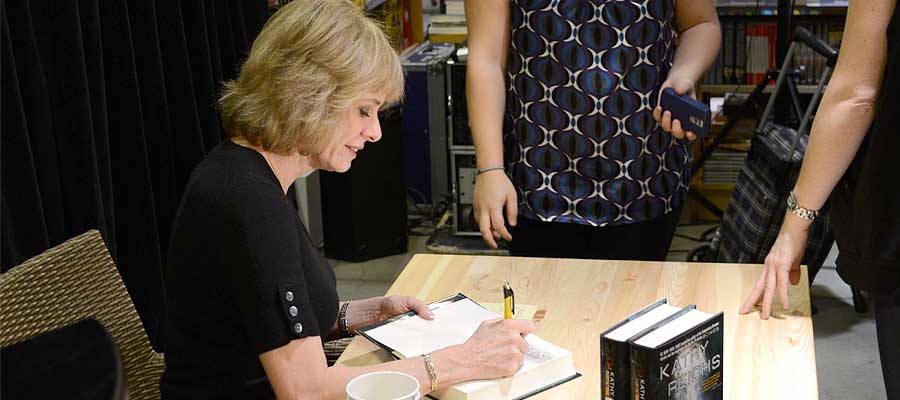 When Kathy Reichs, a forensic anthropologist who grew up in Chicago, published her first academic paper titled "Cranial suture eccentricities: a case in which precocious closure complicated determination of sex and commingling" in the Journal of Forensic Science in 1989, she probably couldn't have deduced that she would one day go on to pen some of the most thrilling and engaging crime fiction novels of her generation.
But that is exactly what happened.
After completing her Ph.D. in physical anthropology from Northwestern University in 1975, Reichs taught at a number of universities, worked as a consultant for the Office of the Chief Medical Examiner in North Carolina and even aided in the United Nations' criminal tribunal for Rwanda. Still, these were not the career accomplishments that Reichs would one day be lauded for.
That would all change in 1997 with the publishing of her novel "Déjà Dead," her first work of fiction.
It was not until she inserted pieces of her own life into her writing and let academia take a backseat to a plot, characters and story arc that her career hit the launching pad into stardom. She and the heroine of 17 of her novels, Temperance "Bones" Brennan, also a forensic anthropologist, share some of the same personality traits, making the character jump off the page and into reality. A great deal of each of these exhilarating and cerebral novels is based on real life science.
As she once put it in a piece titled "Kathy Reichs: The ice queen of crime," she is "fastidiously conscientious about getting the science right." Now that sounds like something her novels' heroine might say on her aptly-named television series Bones. Yes, Reichs' heroine, an extension of herself, is the inspiration for the titular character on one of cable's biggest and longest–running crime dramas.
Ironically, the TV-version of Bones Brennan moonlights as an author, writing about a fictional forensic anthropologist named Kathy Reichs. Kathy has even made a guest appearance on the show, and has written a couple of episodes as well.

Learn more
For another cool story on the exciting life and novels of Kathy Reichs, click here.
For her biography and news about new novels, click here.