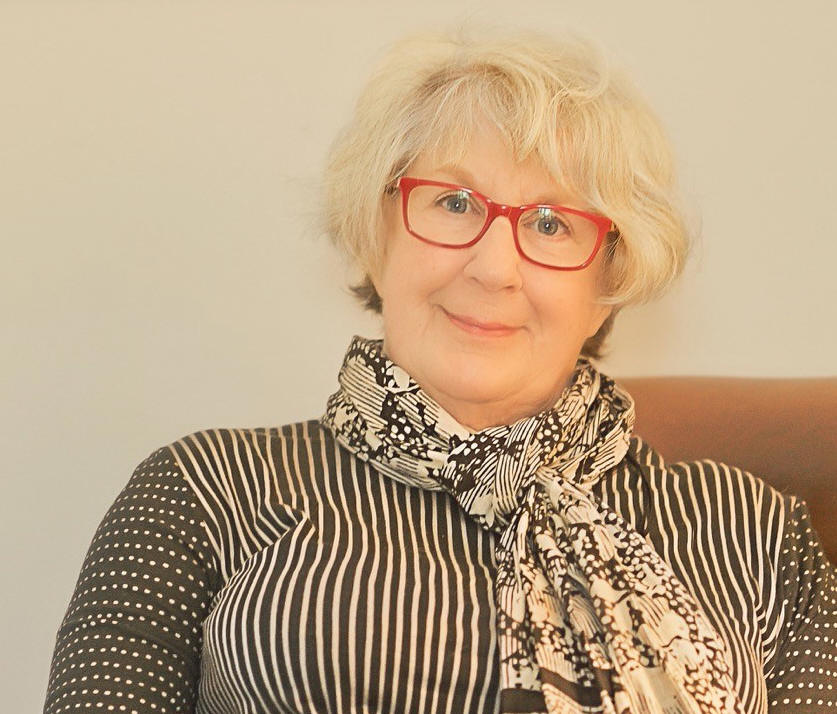 Darby Ortolano is an artist in Murphysboro. She's been creating art for nearly 50 years. Ortolano works mainly with clay, creating functional pottery and wall pieces.
How long have you been an artist or when did you start? Was there a single incident or moment when you realized this was your passion and if so, tell us about it?
I started in 1970! That was a long time ago, and I was a young single mother living and working in New York City. For the next 20 years, I took many ceramic classes and shared a group studio and store in the East Village. Essentially, I never stopped working at my art, even as I pursued a career in human resources. In 1990, I left New York to attend the Kansas City Art Institute
(KCAI). I was on my way to some serious work and study.
Illinois has been factored into your work in the past. What does being able to live and work in Illinois mean to you?
I came to Illinois to attend the Master of Fine Arts program in Ceramics at Southern Illinois University Carbondale (SIUC). After two years at KCAI, I knew I would never give up my work in clay. The program here was known for its focus on "functional pottery," and I spent three glorious years working as hard as I've ever worked. When I graduated, I was invited to stay as a visiting instructor in the ceramics program at SIUC for two years. Teaching and living in Illinois prepared me to stay in the area. Within a short time, I was hired by John A. Logan Community College. I spent the next 12 years teaching full-time in their art program.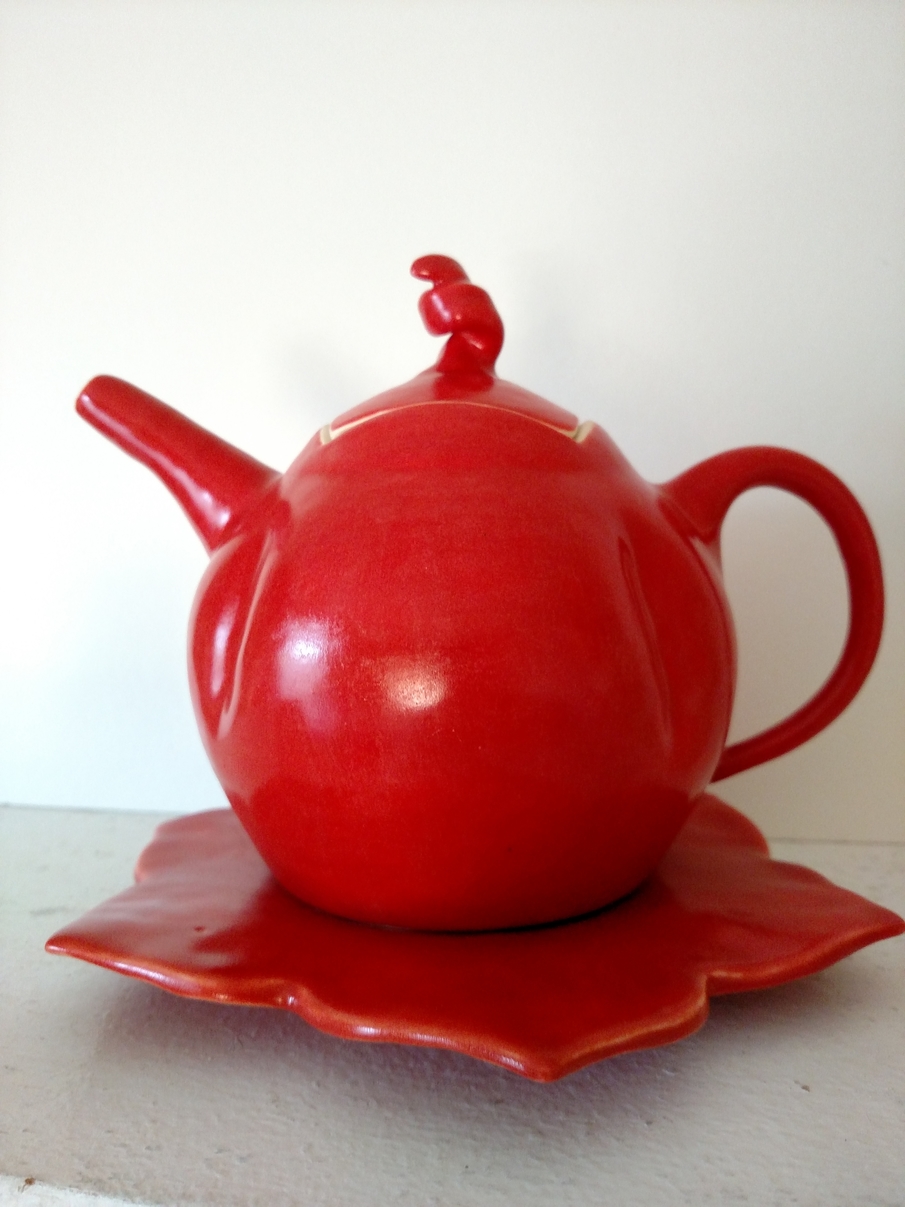 What opportunities does Illinois present to local Illinois artists?
I live in a rural part of Illinois, and the opportunities to show are limited. There is a venue connected to the Carbondale Community Art program (which is partly funded by the Illinois Arts Council), a scattering of galleries, an outdoor fine art fair and SIUC still has holiday craft fairs. We miss the Illinois State Museum facility at Rend Lake, which was a wonderful venue for Illinois artists. The SIUC University Museum has been closed for a year but is now projected to reopen next year.
The opportunity to be connected to other artists is a reason many artists stay here. Also, the cost of living is definitely lower than any big city, and this area is beautiful. We are only two hours away from St. Louis, four hours from Memphis and Louisville, and five hours from Chicago.
What do you like about Illinois?
Aside from the family and friends I have here, I would have to say that rural Southern Illinois is astonishingly beautiful. Gone are the flat plains of the Illinois heartland; here you run into the hills, valleys and cliffs of the Shawnee National Forest. There are gorgeous lakes for boating and fishing; vibrant grape growing and winemaking businesses with award-winning wines; and hiking, canoeing, horseback riding and biking are all easily accessible. In response to this natural beauty, there is a growing tourism business with multitudes of secluded cabins for rent for those who wish to experience the activities and landscape of the area. Giant City State Park is unique and beautifully maintained. Our local towns – Carbondale, Murphysboro, Cobden, Alto Pass, and Anna to name just a few – offer areas of charm and culture. And Southern Illinois University Carbondale offers venues, award-winning plays, musicals, concerts and well-known lecturers. Because of the influence of the foreign-born professionals and students, we also have a diverse population and excellent restaurants offering a variety of cuisines. My hometown of Murphysboro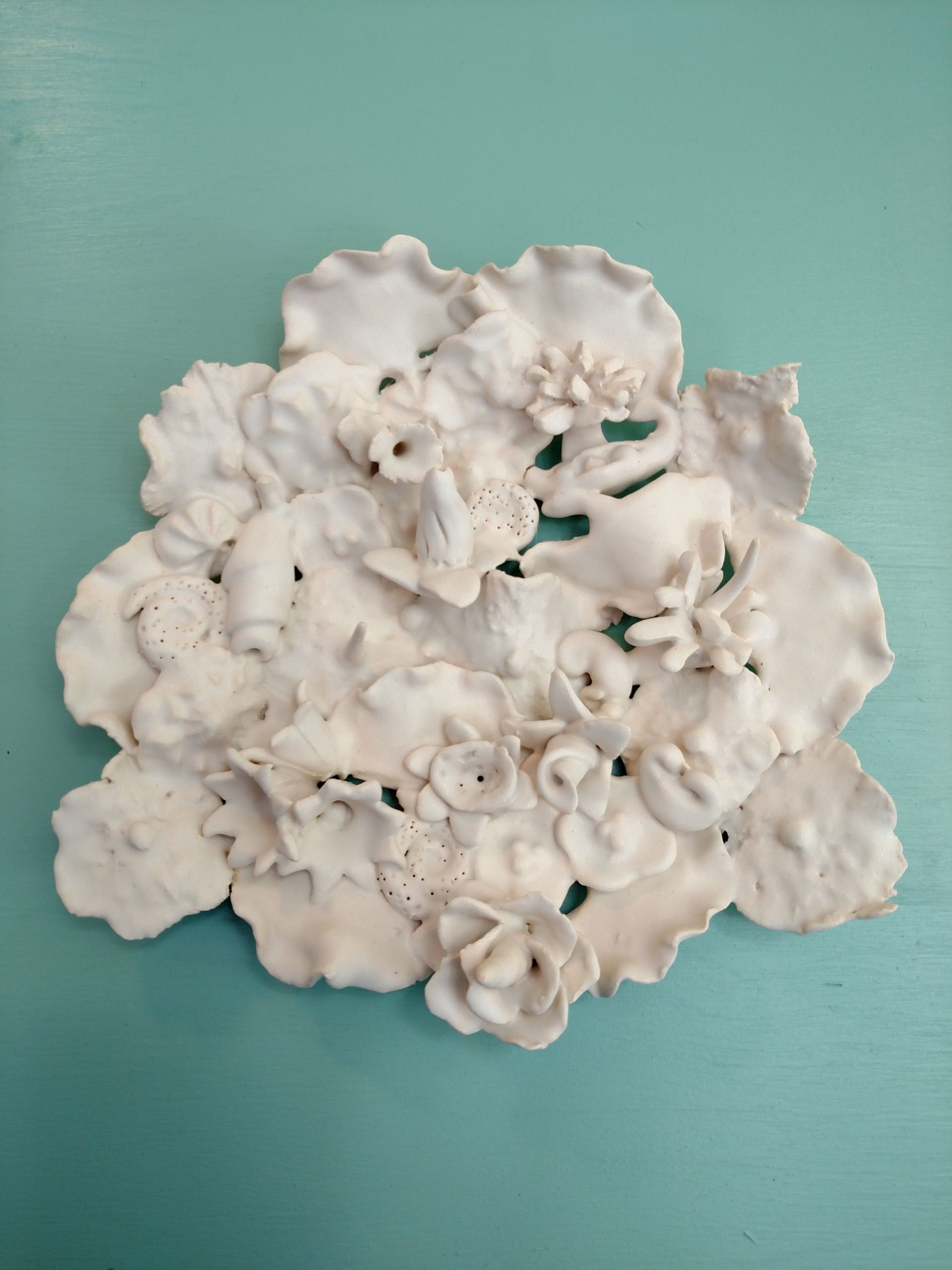 is also the Barbeque Capital of Illinois!
What is your favorite medium to work in?
I work in clay, and at various times that has included porcelain, stoneware and earthenware. I now work mainly in mid-range white stoneware. I also use a variety of glazes, and throughout my career have used other types of clay surfaces. I primarily make functional ware, and I enjoy playing around with forms and combination of forms to enhance the experience of using functional pottery. Most recently, however, I've been inspired to create intricate wall sculptures, which has been most satisfying!
Where can people view or purchase your work?
I have work at the Anthill Gallery in Cobden and the Carbondale Community Arts shop304 showcase. You can click here to see my work on Facebook. I will soon be selling online, which I will announce on my Facebook page. You can also click here to see my work on the Oak Street Art Group's website. The Oak Street Art Group is made up of five artists, all who live and work in the Murphysboro area. We sponsor an Oak Street Fine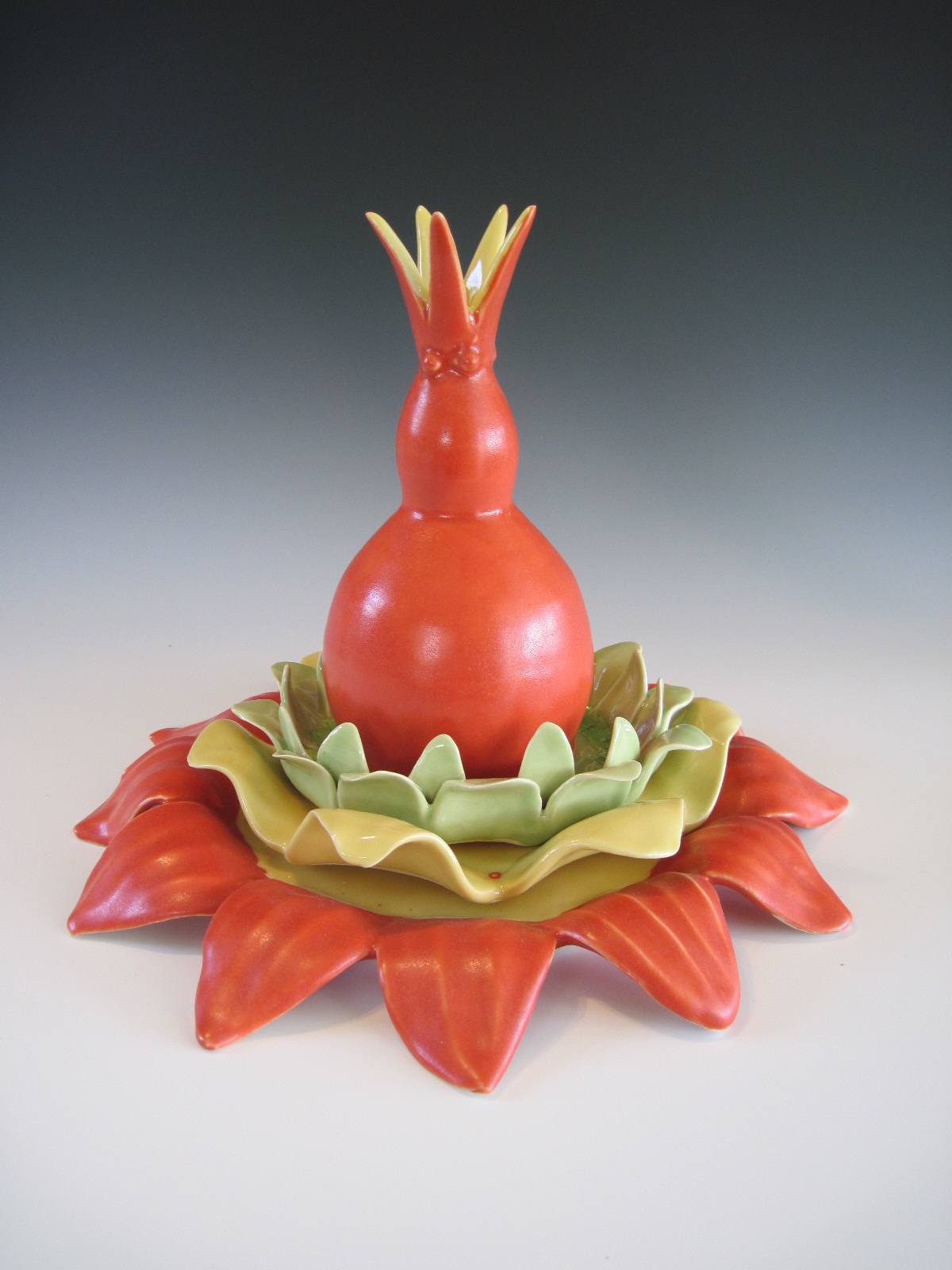 Arts Fair in the spring, have group shows and promote local artists in our community. I am also a member of the Shawnee Hills Pottery Tour, an annual tour of ceramic artist studios in Southern Illinois. You can read more about that here.
What artist inspires you and why?
I would have to say that I am inspired by the history of ceramic art, primarily Asian. I was trained as a functional potter, which includes paying attention to proportion, balance, form, surface treatment and use. Those attributes were at their height in historical Japanese, Chinese and Korean pottery. I have taken those standards and infused them with my own aesthetic interests, which primarily center on forms from the natural world. Early on, I decorated my pots with colorful abstractions of natural forms. More recently, the functional work can be either simply covered with a soft white glaze, or by a colorful bright glaze. The forms themselves relate to nature's forms. I let my work speak for itself. My recent sculptural work is directly inspired by the natural world and my interpretation of it.