Published: Thursday, April 20, 2023 11:20 AM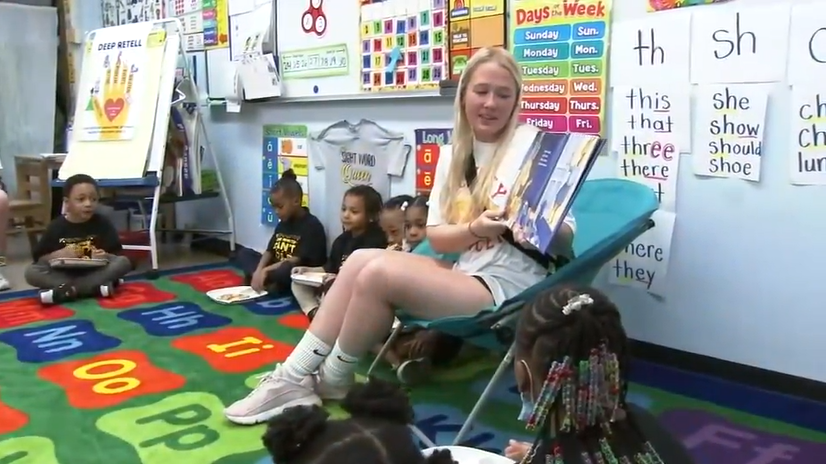 Chicago high school athletes are taking time out of their busy school and sporting schedule to help mentor and promote a love of reading in younger students. They have been giving their time and energy to encourage elementary school students in Englewood to read.
One such student athlete read "Llama Llama Red Pajama" to kindergarten students in Englewood on Wednesday, April 12. The students sat and listened eagerly to the story, while also enjoying a pizza party. This visit was just one in a regular series of commitment from high school athletes to encourage younger students to read.
These mentors are already seeing great results in their young pupils. Teachers say it is very beneficial for the younger students to hear from and look up to the older kids. At Dulles Elementary, many teachers say their students were struggling with their reading before the visits, and now many of them are reading above their grade level. The younger classes compete to have the most reading minutes every month in order to win a prize, such as the pizza party in the kindergarten class.
Back in October, the high school students donated around 3,000 books to Dulles Elementary and each classroom now has their own mini library of books for students to check out and bring home. Reading opens up new worlds to young children, and their older mentors are inspiring a love of learning and reading!