­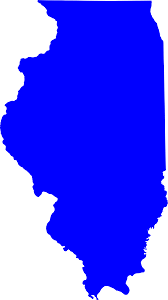 Illinois is one of the most fun states in the nation according to new rankings released by the consumer finance site WalletHub.
Illinois checked in at number 11 on the site's Most Fun States in America list, which ranks states according to more than two dozen metrics of fun.
"There are certain states where fun is not just an option but also a way of life," the site said. "These states offer such a variety of activities that everyone will be able to find something that excites them."
Beyond ranking 11th overall, the Land of Lincoln was rated 12th in recreation and entertainment and 3rd when it comes to nightlife.
It also ranked 5th among states with the most restaurants per capita, 3rd for most performing arts theaters per capita and 5th in terms of state and local spending on parks and recreation per capita.
Among Midwest states, Illinois ranked second behind only Minnesota.
For full rankings and more information on the methodology by which the states were rated click here.