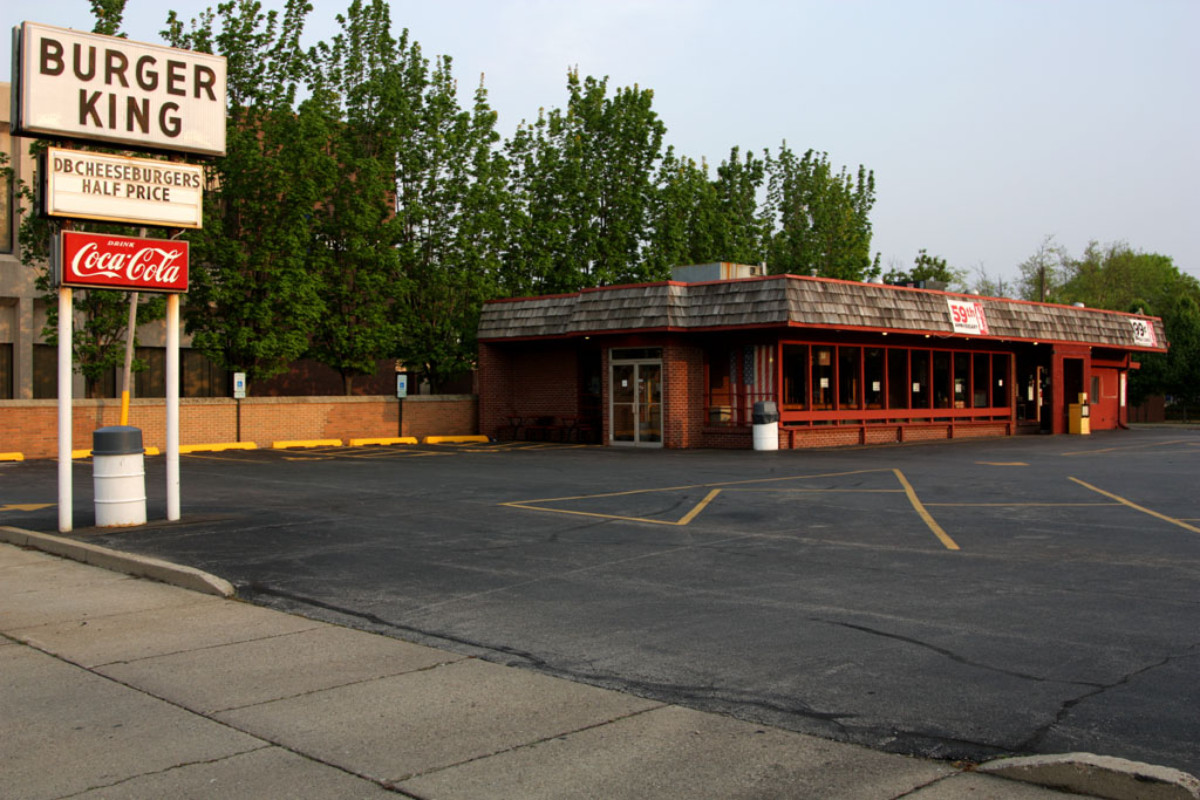 People visiting Mattoon, Ill., may be surprised to learn they won't be able to find a Whopper at the local Burger King. This is because the Burger King in Mattoon is the only Burger King restaurant in the U.S. that is owned and operated independently of the more widely known Burger King franchise.
In 1952, two local residents, Gene and Betty Hoots, purchased a successful ice cream shop named Frigid Queen, and within a few years had expanded their menu to include hamburgers and french fries. When deciding what to call their expanded business, Betty felt that every queen needed a king, and so the couple selected the new name of Burger King. The Hootses registered the name with the state in 1959 and successfully secured the state trademark in Illinois.
The more widely-known Burger King franchise formed the same year in Florida and secured a federal trademark on the name. This led to lawsuits two years later when the franchise began expanding to Illinois—the court ultimately decided the federal trademark superseded state law. This meant the Florida-based franchise held the rights to the name everywhere in the U.S., including Illinois. However, based on the principle of prior use, the court also held that the Hootses could continue to use the name, but only within 20 miles of their restaurant.
Thanks to the court's ruling, the Burger King restaurant founded by the Hootses remains to this day the only Burger King in the Mattoon area. Though the Hootses no longer own the restaurant, ownership has stayed close-knit, and current owner Ernie Drummond has worked there on and off since graduating high school in 1977. The Mattoon Burger King continues to serve its traditional burgers, fries and ice cream, but has also added new fan favorites to the menu, like pork tenderloin and milkshakes.
Those hoping to dine at this one-of-a-kind Burger King will find the restaurant near downtown Mattoon, which is located on Interstate 57 between Effingham and Champaign.