Published: Tuesday, October 18, 2022 10:54 AM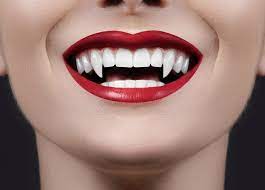 Do you sparkle in the sunlight? Do you crave blood? Is your arch nemesis named Van Helsing? Whether you identify with Edward Cullen from Twilight or Dracula himself, Chicago is welcoming to all of vampire kind. Lawn Love ranked Chicago as 2022's second best city for vampires. Cities were ranked for having large populations with diversity in blood types, vampire friendly dwellings, nightlife options, vampire tours, and lack of sunshine. While vampires are welcome, Chicago residents and tourists should beware of the city's hospitality to them.
Spooky season is upon us as vampires get to run wild in all of the haunted and mysterious places of the city. Potential victims who find themselves in Chicago's Alley of Death, location of the Iroquois Theatre fire, might find their names whispered by the ghosts of those burned in warning, right before a vampire can strike. Tourists to the city at this time should look out for the Vampire population, carry garlic and holy water as the ghosts and ghouls come out to play. Tourists wanting to avoid the onset of vampires should also avoid the Congress Plaza hotel, known as one of the most haunted hotels in Chicago history.
Halloween is approaching, the one night of the year all monsters are celebrated, but vampires are welcome in Chicago year round. Residents be wary, not all may resemble Twilight.